San Angelo Police Enforcing Barricades in Storm Damaged Area
SAN ANGELO, TX — The San Angelo Police Department has installed barricades around the storm-damaged area around Bradford Elementary. Non-residents are forbidden from this area as AEP crews are fixing damaged power lines.
According to the San Angelo Fire Department, "People touring the damage are clogging streets, preventing residents from getting to and from their houses to attend to their homes and their possessions."
Last night, San Angelo Mayor Brenda Gunter and Tom Green County Judge Steve Floyd designated area north of 22nd Street between Poe and Main streets as a disaster area.
The area was hit by a tornado early Saturday morning. The San Angelo station of the National Weather Service said the tornado was categorized as an "EF2" with winds between 111 and 135 mph and perhaps higher.
LIVE! reader Trillin Rylo shared this photo, purportedly of the tornado hitting the north San Angelo neighborhood early Saturday morning: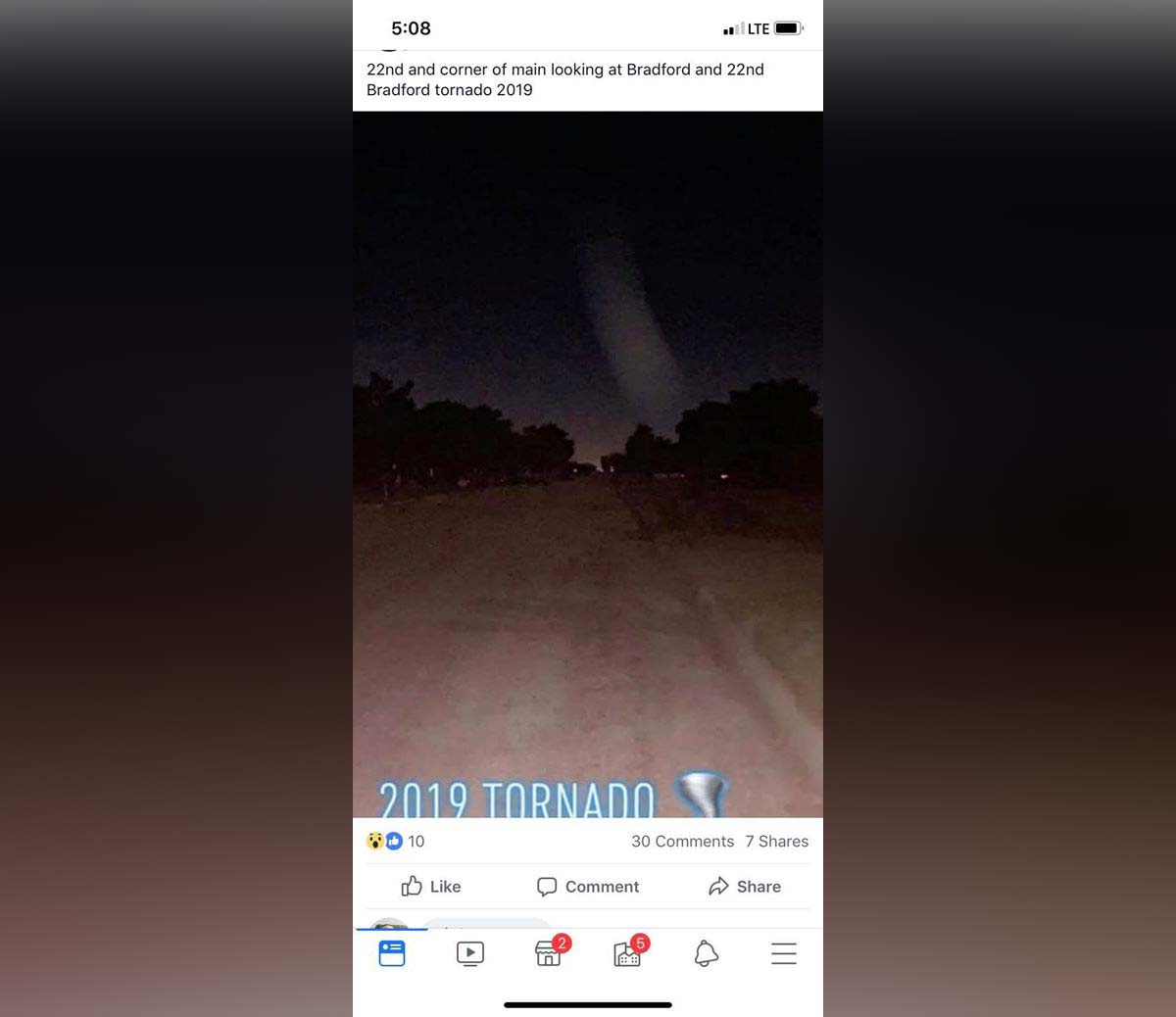 Residents of homes deemed by the City's building officials to be uninhabitable were forced to leave the area by 8 p.m. Saturday night. Residents of homes that were still in livable condition could stay on their properties, but cannot be off their property after 8 p.m.
The Red Cross is operating an emergency shelter at the First United Methodist Church, 37 E. Beauregard Ave., in downtown San Angelo.
San Angelo Police Department officers are patrolling the area and actively enforcing the order.
Police, fire and electricity crews said non-residents driving through this area are interfering with recovery efforts.
Until further notice, police said the only two points of entrance and exit to the affected area are at 22nd and Bradford and 22nd and Poe. These points of entrance and exit are for residents and mutual aid vehicles only.
Crossing any barrier is against the law, police said.
Get more stories like this by signing up for our daily newsletter, The LIVE! Daily.