San Angelo Police at their Finest - Making Children Happy for Christmas
SAN ANGELO, TX -- San Angelo Police Officers Saturday donned blue Santa hats and wide smiles as they helped 40 needy children shop for Christmas at the Walmart Supercenter on 29th St.
This is the 12th year for the San Angelo Coalition of Police's Operation Blue Santa "Shop with a Cop."  Officer Bryan Bylsma coordinates the event in which needy children are identified by the San Angelo Independent School District.  The children are then paired with an officer and they take a basket and shop for Christmas items.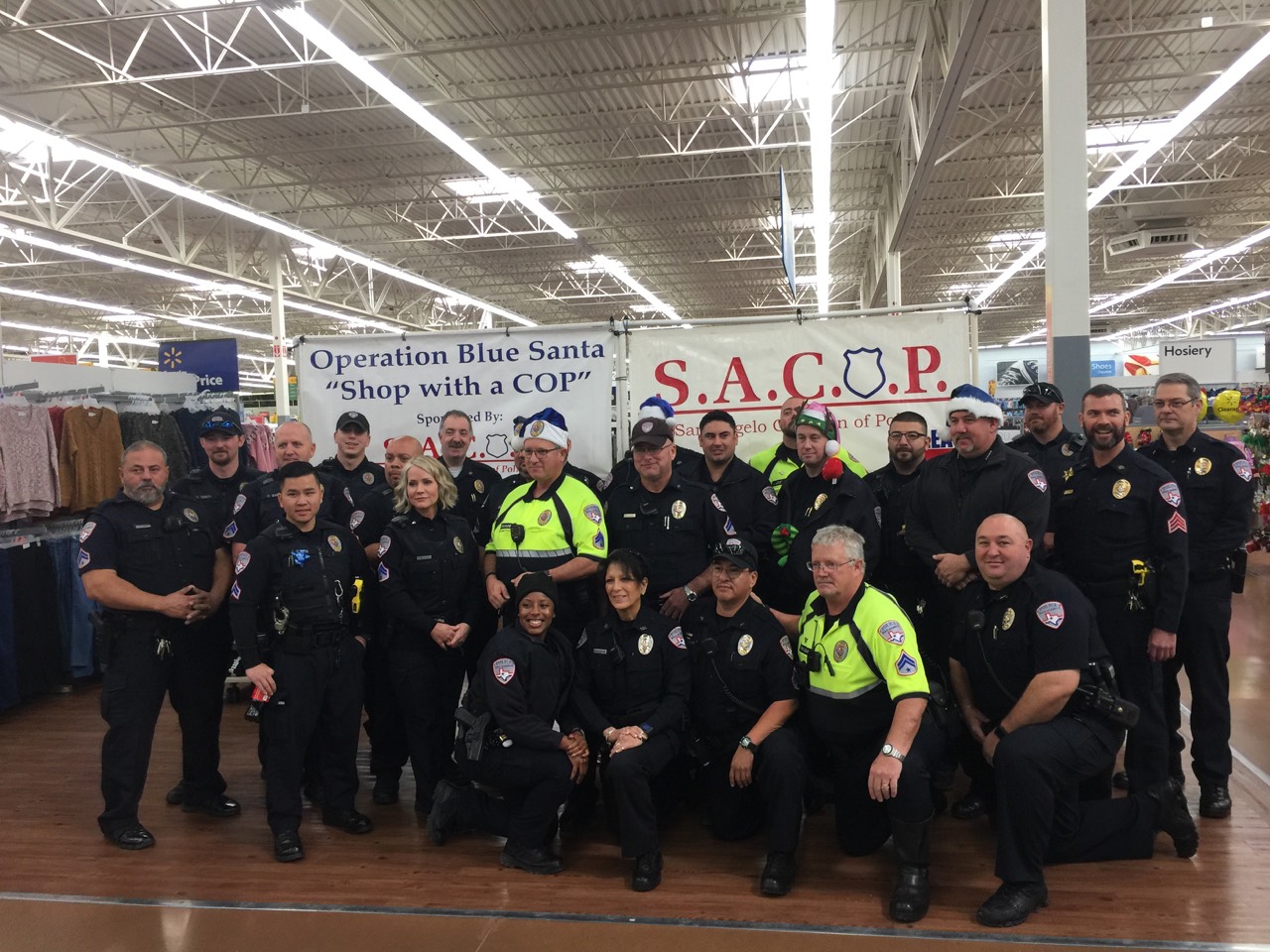 This year, there were 40 children who were allotted $250 each to shop.  Officer Bylsma told the kiddos they could pick out gifts for family members and friends, but they had to select at least one present for themselves.  
Police Officer's wives wrapped the gifts for the children after they finished shopping.  Bylsma says Walmart donated the wrapping paper and also discounted the items purchased.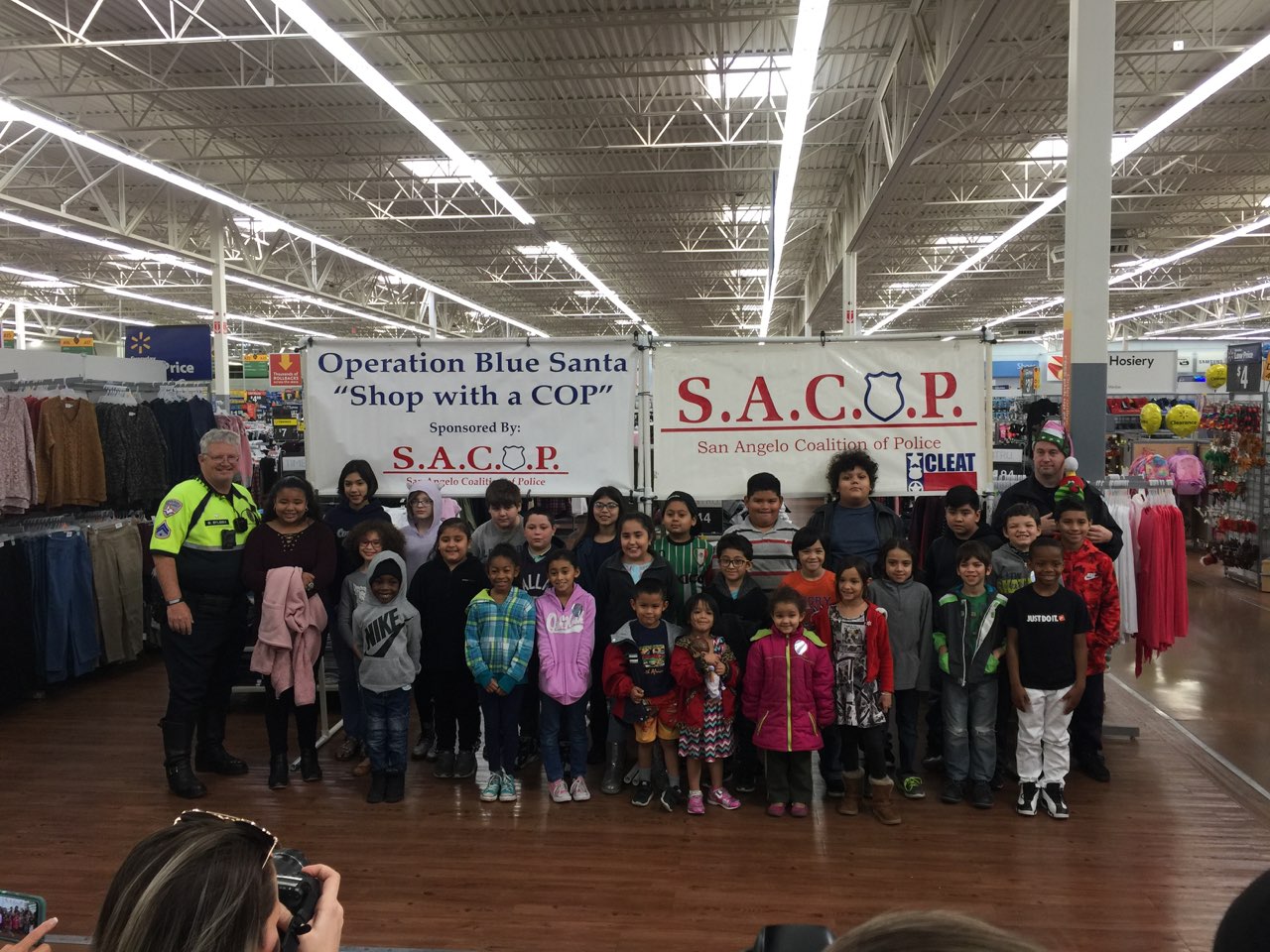 All the children were accompanied by parents or guardians and they visited nervously while waiting for the shopping to begin.  One of the parents said the Police Officer knocked on their door at 8 o'clock at night. Another said it was 9:30 p.m. when an officer came to their door and told them their child had been selected. Both laughed and said they were afraid at first but then they were overjoyed their child had been selected for Operation Blue Santa.  
Get more stories like this by signing up for our daily newsletter, The LIVE! Daily.