Galilee Community Development Corporation Celebrates 50th House
SAN ANGELO, TX — The Galilee Community Development Corporation has finished building it's 50th house and celebrated its completion Friday.
The corporation not only provides affordable housing for low income families but they also contribute to revitalizing some areas of San Angelo.
"All the houses we have built, so far, have been in the city's areas designated for revitalization," said Terry Shaner, the Executive Director of Galilee Community Development.   
The house was completed in the 700 block of San Jacinto in the Rio Vista area. The Rio Vista area is one of six areas that are community development target areas.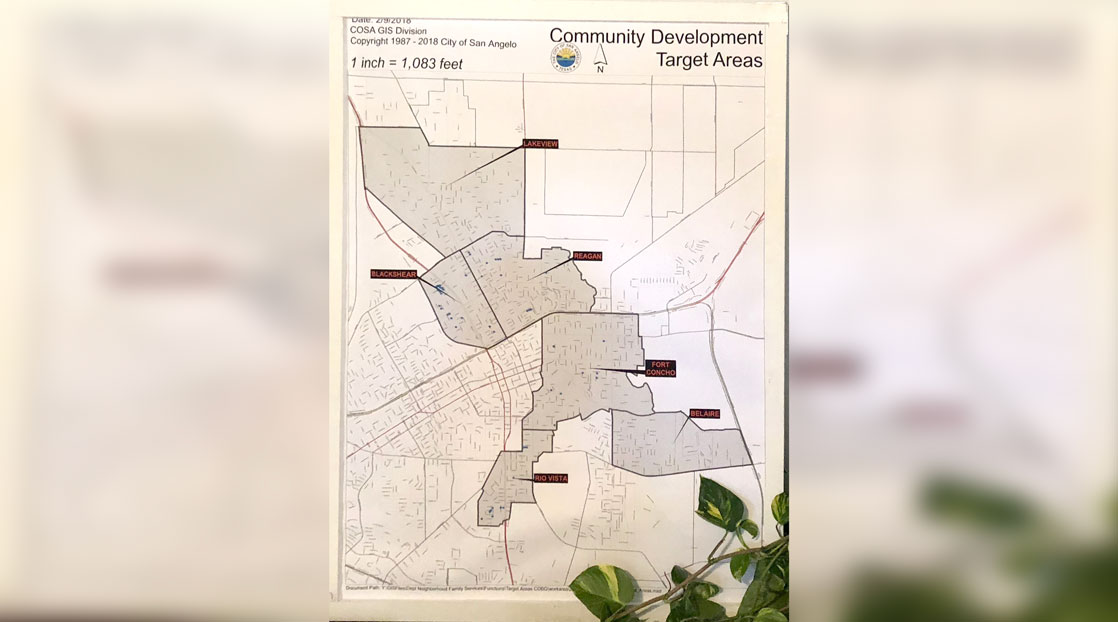 Above: Community Development Target Areas (Photo/Live! John Basquez)
"Our first home was built in 2003 and our second home was built in 2006," said Terry. "Then things started going for us when the San Angelo Health Foundation gave us a grant. With that money we have been able to build more houses to sell."
The Galilee Corporation now builds 6 or 7 houses a year.
"Galilee does a terrific job of helping build communities," said Mayor Brenda Gunter. "Communities get built when you have homes that people can afford to live in."
The new home owner, Jubilee Barron, will be starting a new life with her son in the beautiful three-bedroom home. "I am so excited to move in with my son and start making memories in our new home."
Get more stories like this by signing up for our daily newsletter, The LIVE! Daily.