San Angelo Goodwill Store Adding a Career Center
SAN ANGELO, TX -- Every so often I go treasure hunting at the Goodwill Store at 4216 College Hills.
This past Sunday the store was packed, and I was told by one of the sales associates that all clothing is half off on Sunday, and there are rows and rows of clothing to choose from.
The perception of a thrift store where all items are donated might be that low priced items equal an inferior choice of merchandise.
Bargains, yes. Junk, no.
Brand name items included a Coach bag and Michael Kors handbag, Liz Claiborne clothing and Jovan New York.
I didn't find anything that, in my opinion, was overpriced. I got four wine glasses at $1 each, and there are two high back chairs there priced at $40 each.
The brass tacks alone are worth about sixty-five dollars per chair. The chairs have no tears or stains, and there are some new items still in the original packaging.
Danielle Robertson, Media Spokesperson for Goodwill, talked about the support the San Angelo Goodwill Store has received from the community.
"The San Angelo community has been very generous, both in donating clothes and other merchandise, and making monetary donations."
"Thanks to the Round Up program—where customers are asked to round up their purchases to the next dollar—the Goodwill Career Center at 2301 Sherwood Way exists to help move people from unemployment to work has opened in San Angelo.
Services include one-on-one career counseling, Job readiness skills training, Resume writing, Interviewing Skills, Job Search Assistance, Computer Access and Training, Employability Skills, Job Placement, and Job Retention.
"Goodwill-West Texas is thankful for the support from the San Angelo community from shoppers and donors. Our mission is to provide employment opportunities for people with barriers like disabilities or disadvantages in life. 67% of our employees across the organization face some type of barrier. Everytime someone shops at Goodwill, 87 cents of every dollar directly funds our mission programs, and 100% of "round up change" directly funds mission programs. It's because of your incredible support that we are able to open our brand new Career Center off Sherwood Way on February 1." Robertson said.
The career center will help with job readiness skills training, resume writing, interview skills, and job placement. We are thankful for our San Angelo community and we are excited to expand our services.
The Career Center is located at 2301 Sherwood Way. Transa Bus Route #5 is the transportation route.
I did make one negative observation which isn't really the fault of Goodwill employees.
Evidently parents think the toy aisle and the exercise equipment area is a playground for their kids while they shop. Most of the children were allowed to run the store from one department to the next leaving a mess that the parents were somehow able to ignore.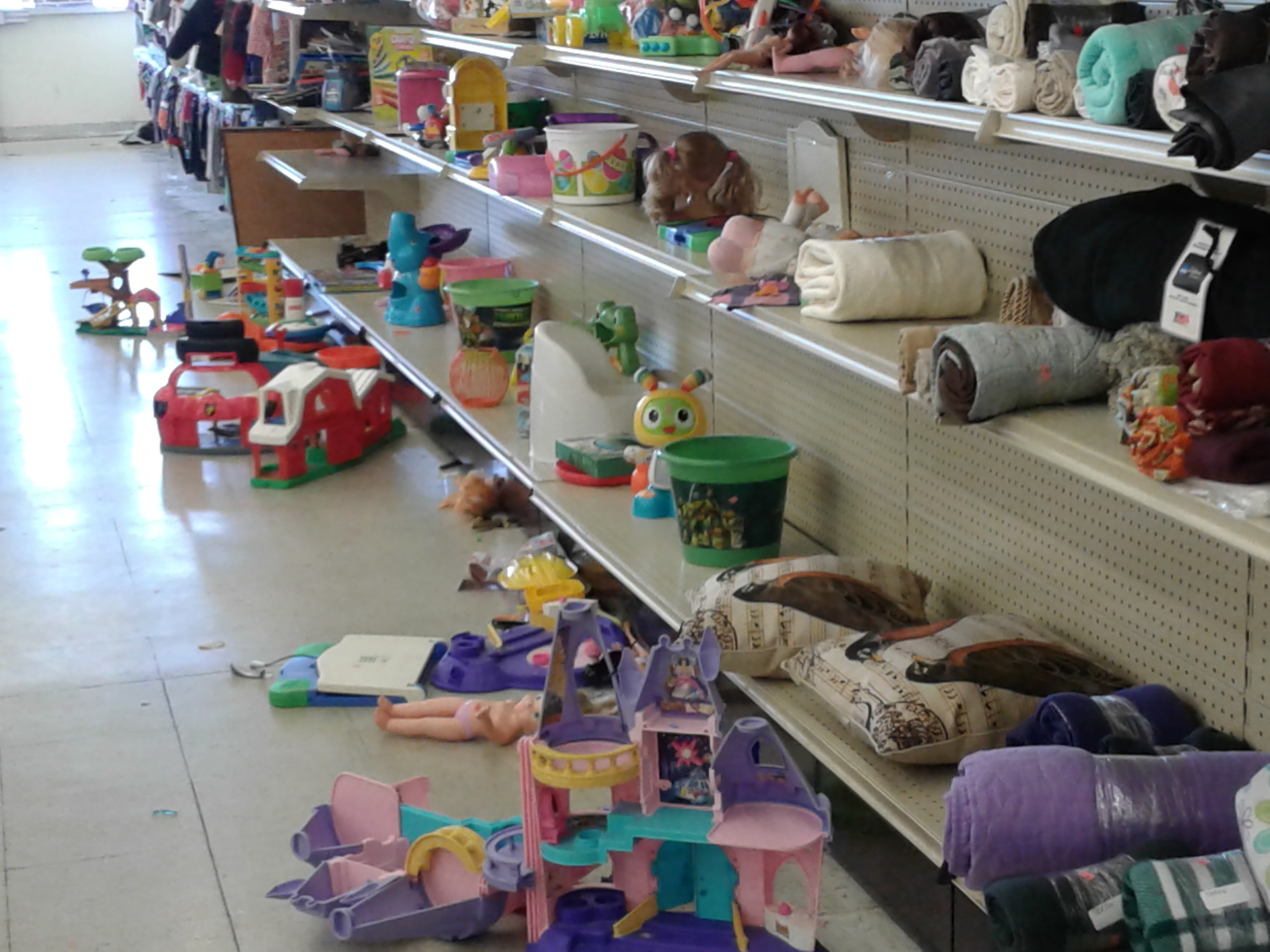 The College Hills Goodwill location is taking applications for Store Lead/Key Holder, and the Sherwood Way location is taking applications for Production Lead.
To sign up for training or inquire about positions go to the Goodwill website at www.goodwillwesttexas.org. or call (325) 223-5744.
Get more stories like this by
signing up for our daily newsletter, The LIVE! Daily
.