Vendors Tie Down Sales at Cinch Roping Fiesta
SAN ANGELO, TX -- Hundreds of western unique, custom designed clothing and jewelry vendors fill the San Angelo Coliseum and Housley Communications barn and spill outside with food trucks for the Cinch Roping Fiesta this weekend.
This is Catherine Boland's first time to have a booth at the Roping.  Boland is from Houston and has family in San Angelo and brought her women's clothing including unique shawls, colorful hat covers and boot covers.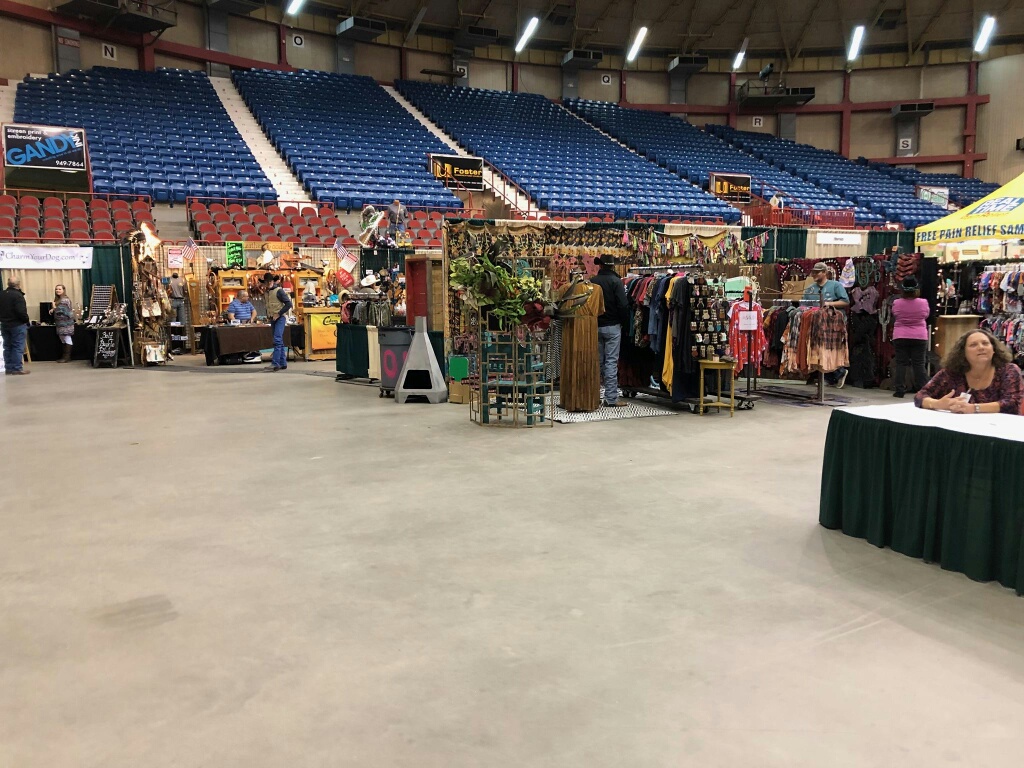 Boland says she excited to be in San Angelo. "This is my first big show, but not my first rodeo!"
Roping events continue through Sunday.  
Vendors are open from 10 a.m. to 7 p.m. Saturday and 10 a.m. til 6:30 Sunday.  Admission to the Foster Communications Coliseum is free.  
Get more stories like this by
signing up for our daily newsletter, The LIVE! Daily
.