Memorial for Firemen Vandalised
SAN ANGELO, TX  At Fireman Memorial Park, 318 E. Twohig , vandals strike again.  An installation at the park by Art in Uncommon Places, a mosaicked vintage fire truck honoring San Angelo Firemen and Chief Tom Biggs, had the glass windows broken out, gas caps taken, lights broken and more.  The city has removed the glass left, smoothed off the jagged edges, netted the installation off and a police report has been made.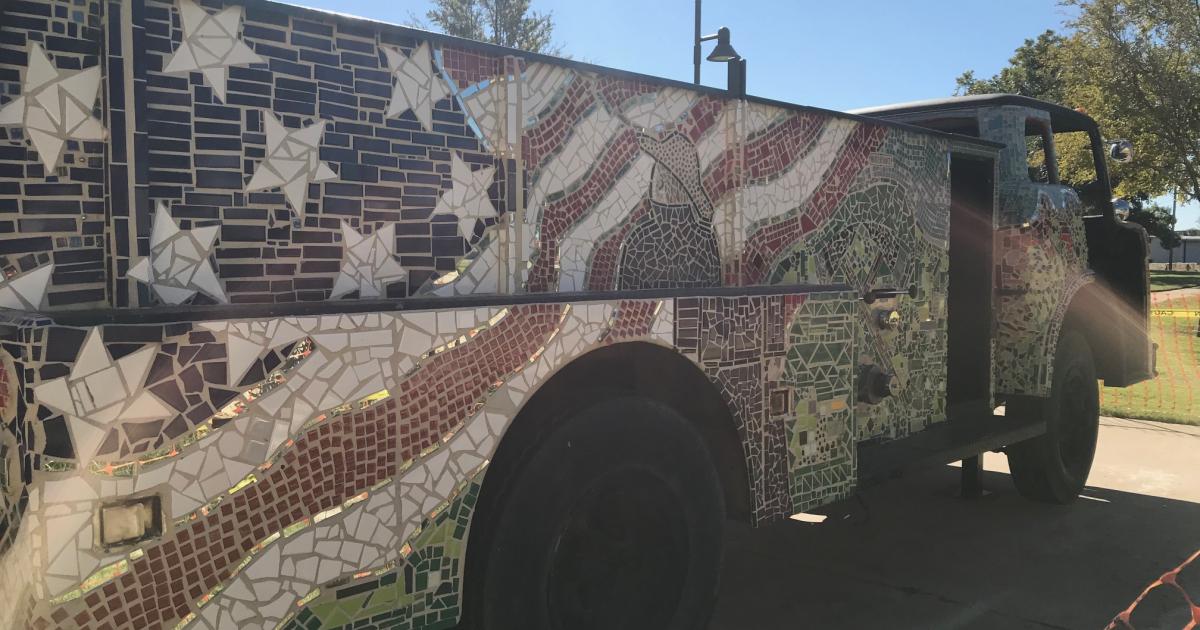 A year ago this installation was created over a period of two days and took 180 volunteers to complete. The groups response on their website reads,"When we place art in the public we are aware that vandalism may happen, but it doesn't ease the disappointment. Many citizens of San Angelo volunteered to make this piece come alive. To each of you we offer our thanks and know you are disappointed as well."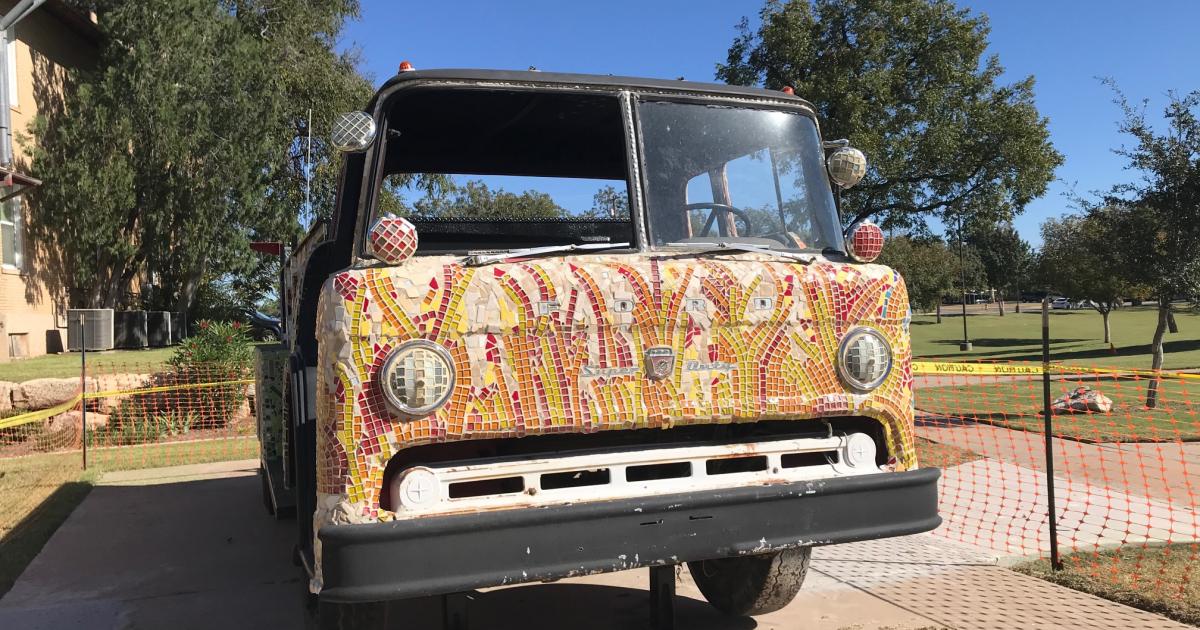 This is the second piece in a months time to be defaced that was installed by the group.  Weeks ago, at The Bosque, an installation of a vintage truck that was mosaicked also received disrespectful treatment.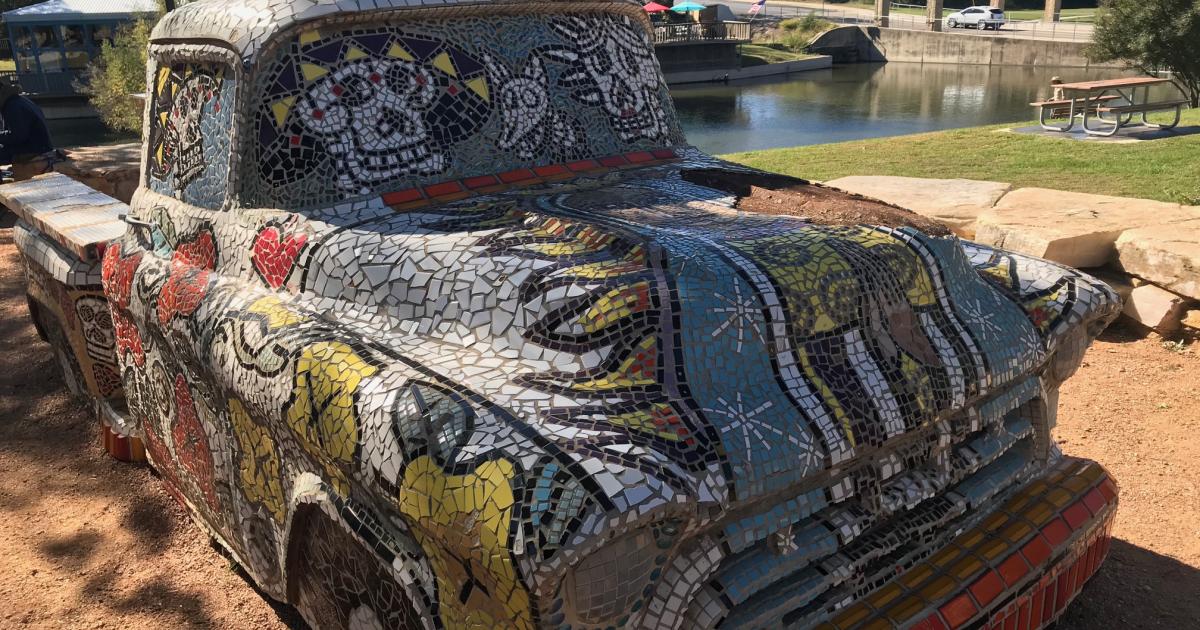 The group, Art in Uncommon Places, was established in 2006, by a group of artists and teachers.  Only one of the original founders, Julie Raymond, continues creating and designing artwork while CEO Joy Thomas keeps them organized.  Their mission is to create inspiring, prominent and lasting works of art to gift to the city of San Angelo for all to enjoy and utilize.  To fulfill this mission they create, design and donate artwork throughout the city, from along the Concho River downtown, to the Red Arroyo Trail and through out the city.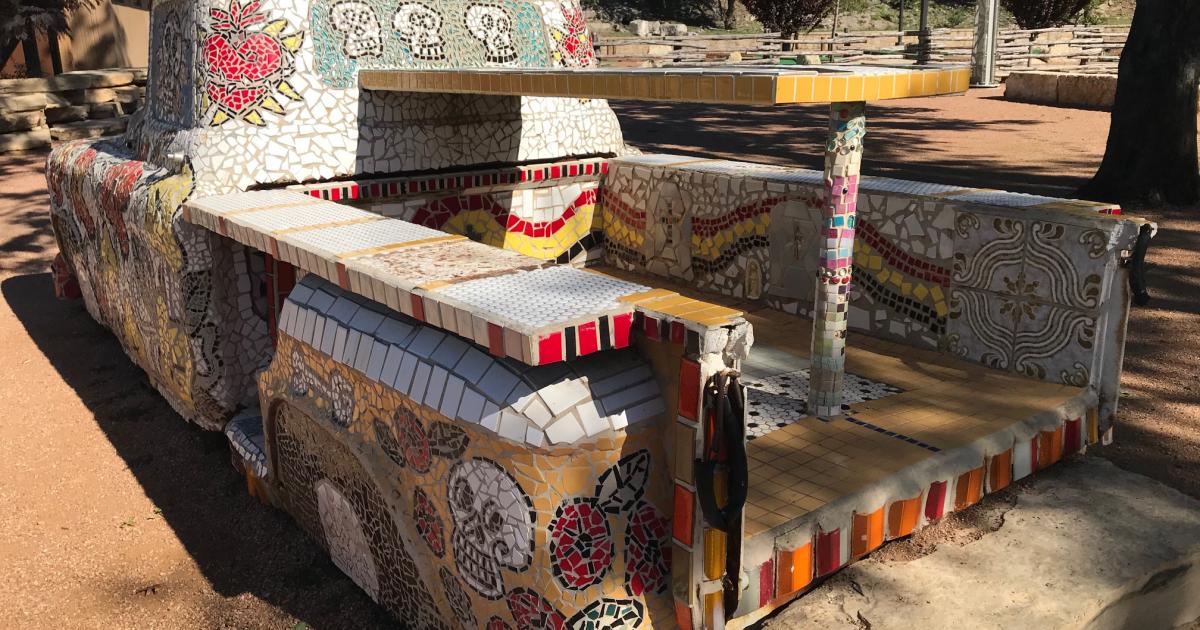 Click to learn more or donate to the Art in Uncommon Places group.
Get more stories like this by
signing up for our daily newsletter, The LIVE! Daily
.