SAFD Holds Grand Opening for New Training Facility
SAN ANGELO, TX- The San Angelo Fire Department (SAFD) held a grand opening for its new Fire Training Facility this afternoon, located behind the City animal shelter at 3154 N. US Hwy 67. 
Brian Dunn, SAFD Fire Chief, spoke of this project being one of his aspirations when he became fire chief in 2001.
The old training station is located on 700 E Ave. K, and was built in the 1960s. Because the building is dated, it restricted how much training could be accomplished.
He mentioned this restricts the training necessary to "train, serve and protect the citizens."  
"This new updated facility will have all kinds of training," Chief Dunn said. He listed burn, rapelling, and confined space training as some of these.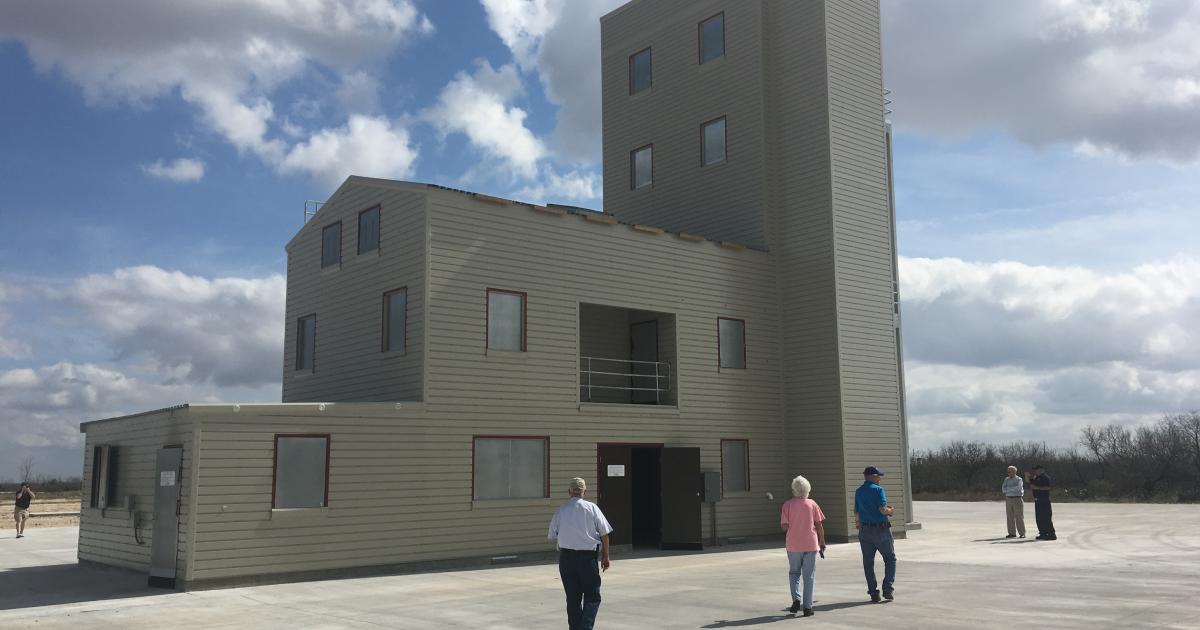 Some new benefits include enhanced technology like projectors and computers. The burn building will also have sensor rooms that can project if the location is too hot during the training.
"We can do many more things than we couldn't at the old building," Dunn said.
Future cadets will also benefit from the multiple classrooms that can hold more people and can run simultaneous training at the same time, Dunn said.
Fred Barnett, Chief of Training with SAFD, spoke of the new advantages of the facility, and the schedule going forward with getting set up.
"It's great to see the new facility," Barnett said. "We are a little apprehensive because it's probably going to take us several months to get fitted in."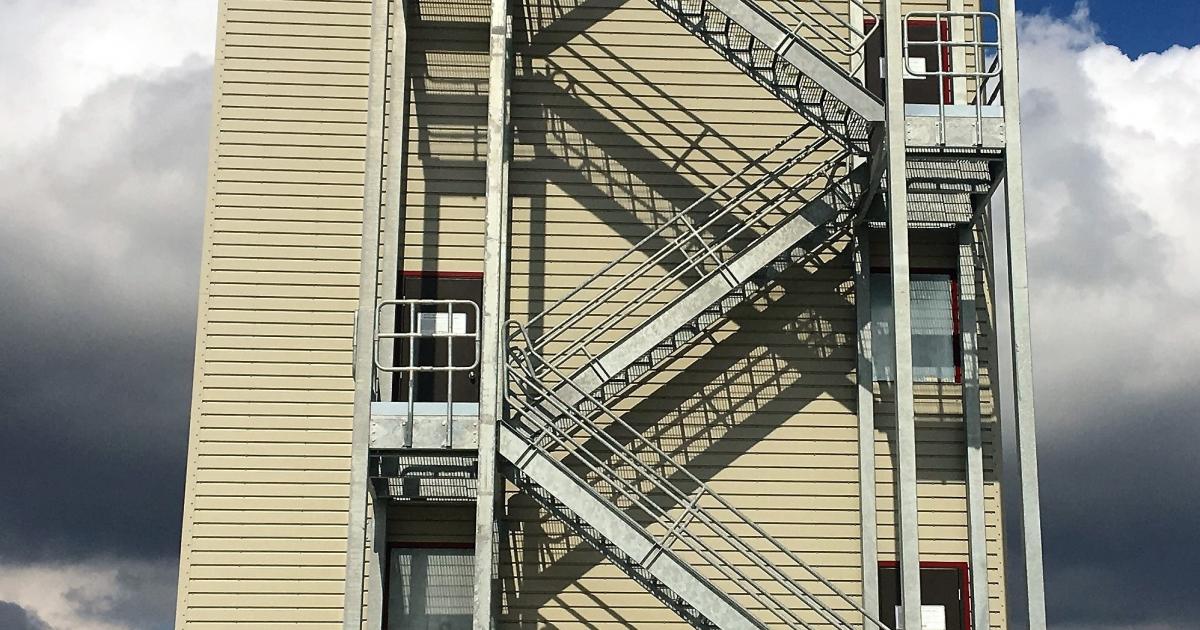 He said that technically the building hasn't been turned over to SAFD yet for the training staff to prepare for new cadets.
Currently, there are 15 cadets who are finishing their training at Howard College and are expected to graduate in May. Another class is going to finish their training April 10th, and will move onto the Howard College portion of their training.
"The thing with any new facility is there are things that need to be corrected," Barnett said.  
Barnett mentioned the landscape needs to be worked on, and the new burning building needs adjustments.
"It would be wonderful if we could walk in Monday and say, 'Get to work," Barnett said. He said in two to three months they should be operational and can prepare for rookie training in January.
"The [council] has worked with us every step of the way, and I'm very pleased that this opportunity came forward," Dunn said.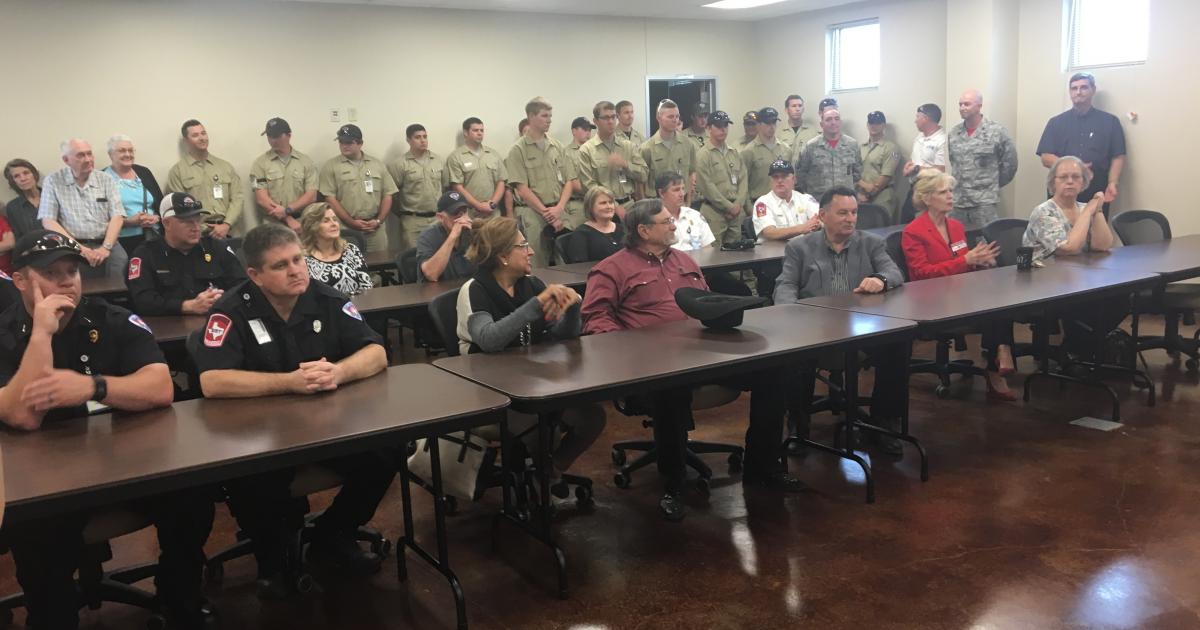 The U.S. Department of Commerce Economic Development Administration provided a grant through the City, paying $1.2 million of the $4.4 million cost for the facility.
Dunn added it's been a little over four years since the project started.
Jaime Rainey, Workforce and Community Development Officer at Howard College, worked with Chief Dunn during the initial discussion with City Council. She suggested the grant be used to help build the facility. 
"One of the hopes for us, of course, would be [to] develop more training opportunities, and invite firefighter's from other places to train here," Rainey said.  
Brenda Gunter, candidate for Mayor of San Angelo, gave her thoughts on the new facility and how it can help the first responders excel.
"It means we have made our first responders a priority by giving them a facility that will help them in their training," Gunter said.
She said she hopes this facility is something SAFD can have great pride in and will use to its full potential.
With the support of the community and the City, Gunter thinks there is no greater way to uphold the importance of the first responders in the community.
She said, "It shows support, and that's what we need our first responders to feel."  
The SAFD will provide an update in the coming months for the move from the old facility to the new one.
Get more stories like this by
signing up for our daily newsletter, The LIVE! Daily
.