New Reading Program Begins at Bradford Elementary School
Press Release
SAN ANGELO, TEXAS – This month, Bradford Elementary will begin the Book of a Month (BAM) program to inspire reading amongst kindergarten students.
BAM's concept is to send a book home with every kindergartner each month, said a San Angelo ISD press release, and, at the end of the year, each kindergartner will own 10 books. BAM will follow each student through fifth grade, giving each Bradford student a chance to have 60 books in their personal home library at the end of their sixth year of school.
BAM has been in the works for a while now. The program first came to Principal Bertha Carrasco's attention as a privately funded initiative. SAISD Assistant Superintendent Dr. Jeff Bright quietly worked behind the scenes to help Bradford set up the program.
"We kept [the program] quiet because there were a lot of logistics that needed to happen in order to pull it off" said Dr. Bright. Furthermore, "We also knew funding was going to be an issue, and we were not quite sure how to make that work. We definitely did not want to promise something and not be able to deliver," added Dr. Bright.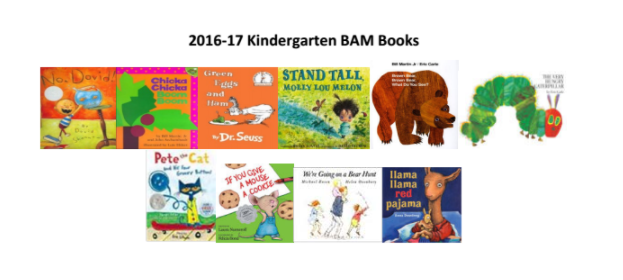 Four R Broadcasting became Bradford Elementary's first donor and delivered an initial check for $500. Afterwards, Carrasco, with the help of other teachers, generated a list of 10 "must read" books for kindergartners. Afterwards, donors began to pour in. The Scholastic Book Company enrolled BAM in a special funding program called F.A.C.E. that prices books to 70-80 percent discounts. More generous donations (both large and small) came in, and, by December of last year, all the books had been ordered.
Principal Carrasco said she believes reading expands "our potential, making the impossible possible." She further stated, "Through community support, BAM will enhance our students' access to literature rich environments. We are very appreciative of our community support and look forward to the impact it will make in our students' lives."
For more information regarding BAM, please visit the Bradford Elementary School's website here. People can find the "ten must read" books, a list of donors, and progress reports with pictures (beginning in late January). Information on how to become a BAM partner can also be found on the website. 
Get more stories like this by
signing up for our daily newsletter, The LIVE! Daily
.