Soldier from San Angelo Among Dead in Fort Hood Drowning Incident
Update: Spc. Yingming Sun, 25, of Monterey Park, California was named as the ninth victim of the incident.
The U.S. Army released the names of those killed in Thursday's drowning incident at Fort Hood. Among them was a soldier from San Angelo, Pvt. Isaac Lee Deleon, 19.
Deleon entered active-duty military service in November 2015 as a motor transport operator, the Army stated in a press release. He was assigned to 3rd Battalion, 16th Field Artillery Regiment, 2nd Armored Brigade Combat Team, 1st Cavalry Division, Fort Hood, since April 2016.
Deleon's awards and decorations include a National Defense Service Medal, Global War on Terrorism Service Medal and the Army Service Ribbon, the Army stated.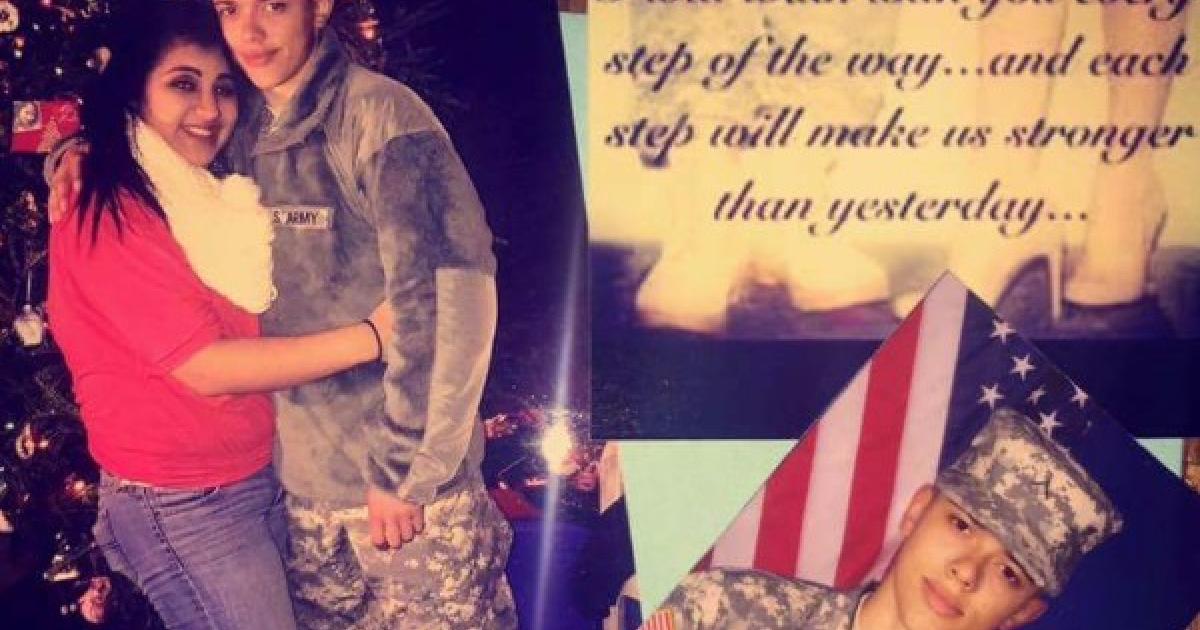 Above: Isaac DeLeon was a student at San Angelo Central High School. (Family photo, GoFundMe.com)
Deleon was among a dozen soldiers in the 1st Cavalry Division at Fort Hood who were training at a base training area. He and his fellow soldiers were in a Light Medium Tactical Vehicle, or LMTV, a 2.5-ton Army vehicle that resembles a flatbed truck with a walled bed and is used to carry troops.
According to Fort Hood spokesman Chris Haug, the soldiers were training on the use of the LMTV and were traveling across the Owl Creek Tactical Crossing when the truck was washed away in strong currents. 
The release of the names late Saturday evening follows the tragic news that the last four soldiers still missing after a LMTV carrying a dozen troops was washed from a flooded low-water crossing at Fort Hood were found dead Friday. This increased the accident's death toll to nine.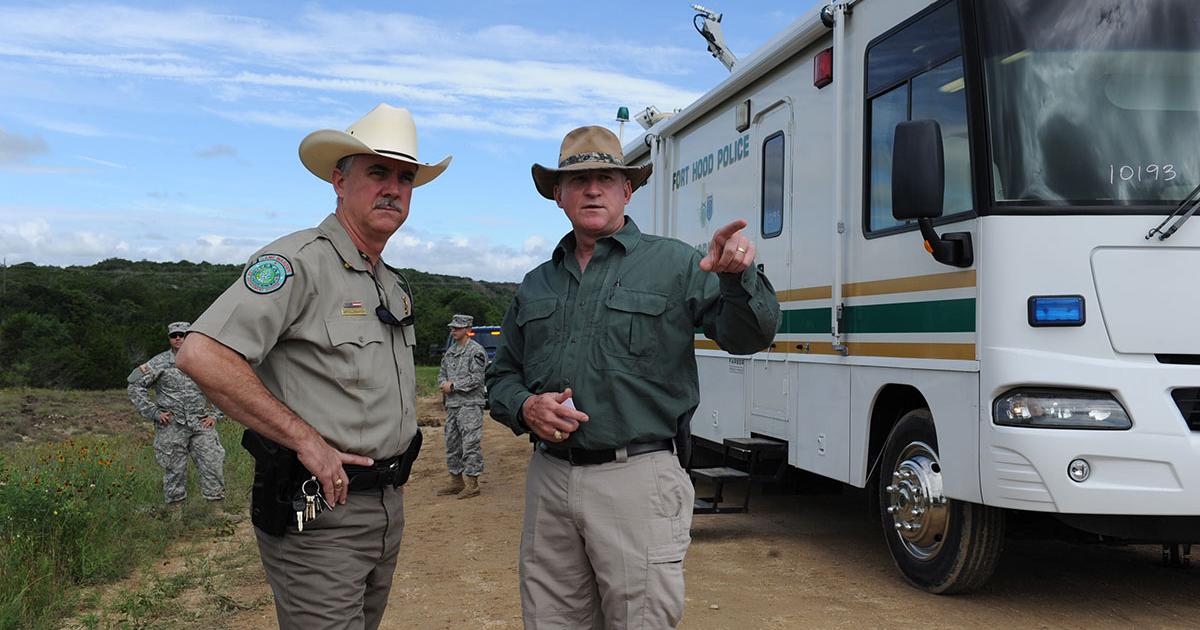 Above: Texas Game Warden Jeff Gillenwaters and Chris Zimmer, deputy director for Fort Hood's Directorate of Emergency Services, discuss search and recovery efforts for four missing Fort Hood, Texas Soldiers June 3. (Fort Hood Public Affairs)
"It was a situation where the rain had come, the water was rising quickly and we were in the process, at the moment of the event, of closing the roads," Haug said at a press conference Friday.
Major General John Uberti, Deputy Commanding General, III Corps at Fort Hood confirmed the deaths Friday, but was withholding many of the names until next-of-kin were notified.
"We continue to care for the families of our lost soldiers and our thoughts and prayers are with the 1st Cavalry Division," Uberti said at a press conference Friday.
Uberti said three soldiers were rescued Thursday and were released from the hospital Friday. The three have since been cleared to return to duty, he said.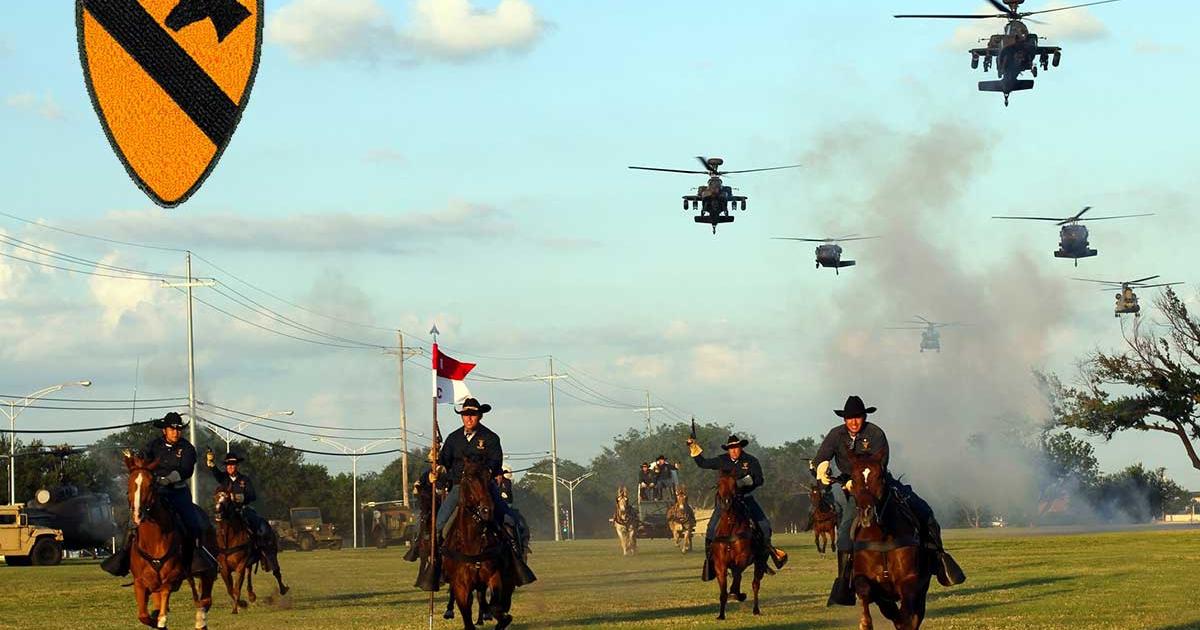 Above: DeLeon was a member of the 1st Cavalry Division who brand themselves as America's First Team (Fort Hood photo)
Uberti said he was grateful to the State of Texas, the surrounding communities and helping agencies who aided in the rescue and recovery operations.
He said 170 emergency services professionals assisted in the rescue and recovery operation.
"This tragedy extends well beyond Fort Hood and the outpouring of support from the country is sincerely appreciated," Uberti said.
Also killed in the incident were:
Staff Sgt. Miguel Angel Colonvazquez, 38, Brooklyn, New York
Spc. Christine Faith Armstrong, 27, Twentynine Palms, California
Pfc. Brandon Austin Banner, 22, Milton, Florida
Pfc. Zachery Nathaniel Fuller, 23, Palmetto, Florida
Pvt. Eddy Raelaurin Gates, 20, Dunn, North Carolina
Pvt. Tysheena Lynette James, 21, Jersey City, New Jersey
Cadet Mitchell Alexander Winey, 21, Valparaiso, Indiana. Alexander was a cadet at the U.S. Military Academy at West Point, New York.
Spc. Yingming Sun, 25, 

Monterey Park, California
The circumstances of the accident are under investigation by a team from the Army Combat Readiness Center, Fort Rucker, Alabama.
Get more stories like this by signing up for our daily newsletter, The LIVE! Daily.