2-Alarm Fire at Home in The Bluffs
The San Angelo Fire Department responded to a house fire on the 600 block of Avondale Avenue in The Bluffs subdivision at approximately 4:35 p.m. Friday afternoon. Fire department first responders said that flames were clearly visible from the scond story of the home. A second alarm was ordered for backup.
As backup was arriving the fire battalion chief ordered firefighters out of the structure. The fire was too hot. As the firefighters were pulling back, a report was heard that the seond floor collapsed.
We will have updates as they happen.
Update 5:15 p.m.
Three fire trucks are fighting the fire, including Ladder 1, Engine 2 and Engine 5. Approximately three San Angelo police units are controlling traffic around the blaze.
Ladder 1 is extending to above the roof of the house. There are no visible flames, but smoke still pours out of the house.
Three AEP trucks have arrived. It appears they are going to cut the power to the house.
Update 5:17 p.m.
Firefighters extended from Ladder 1 are cutting into the roof with chainsaws.

Update 5:30 p.m.
The fire appears to be under control now. Firefighters are mopping up, and checking for heat sources inside and outside the house.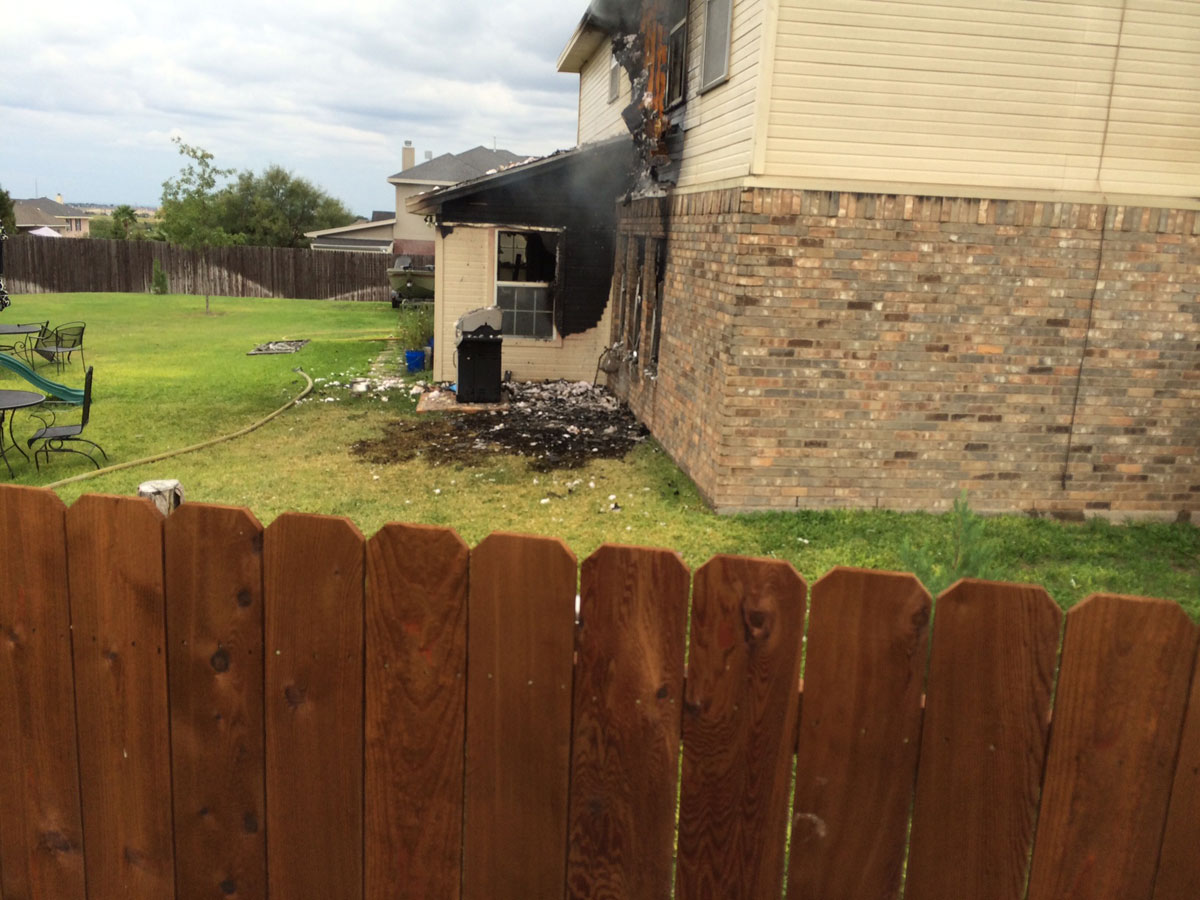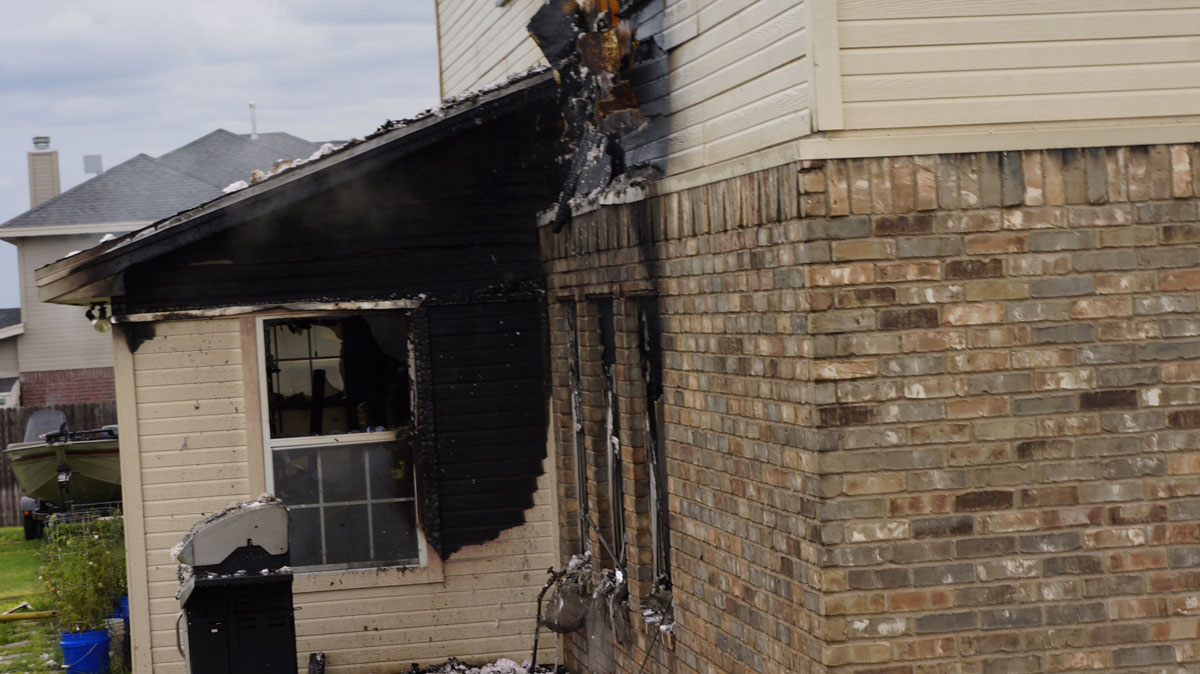 Update 10:06 p.m.
The fire is out and the interior is destroyed for the most part, between fire, smoke, and water damage. Battalion Chief Royce Owen said that the exact cause of the fire is still under investigation but he suspects electricity to be a culprit.
Get more stories like this by signing up for our daily newsletter, The LIVE! Daily.