SAN ANGELO, TX — In the Texas political realm, two San Angelo figures have declared their intentions to continue their public service. U.S. Representative August Pfluger, serving the 11th Congressional District of Texas, and State Representative Drew Darby, representing Texas' 72nd State District, have both filed for re-election, each bringing unique perspectives and experiences to their respective offices.
U.S. Representative August Pfluger, who stepped into the role following the retirement of Rep. Mike Conaway, has quickly established himself in the federal political sphere. His initial victory in the 2020 Republican primary, achieved without a runoff in a competitive field, underscored his electoral appeal for a San Angelo candidate to attract votes in the Midland and Odessa region. This was further reinforced by his win over Democrat John Mark Hogg in the November 2020 general election and an uncontested re-election in 2022. As Pfluger gears up for the 2024 elections, he is set to serve three terms, or six years, in the U.S. Congress.
State Representative Drew Darby, a figure in Texas politics since 2006, has been known for his pragmatic approach to governance, often prioritizing practical solutions over ideological rigidity. His attempt at the House Speaker position in late 2018, although not successful, showcased his active involvement and strategic positioning within state politics. Darby's navigation through the intricacies of Texas politics, including overcoming a targeted political scheme against him in 2019, has solidified his role as a key player in the state legislature.
But even before his tenure in the Texas House, his contributions have been pivotal in shaping the Republican landscape in Tom Green County. He was among the few local leaders who, in the late 1970s, re-established the Tom Green County Republican Party that had been dormant since Reconstruction.
In their respective roles, Pfluger and Darby have tackled a variety of issues pertinent to their constituencies. Pfluger, operating in a political landscape dominated by the opposing party controlling the U.S. Senate and White House, has focused on key areas such as the oil and gas industry, border security, and national defense. His commitment to constituent services is evident in his efforts to address local concerns, including veterans' benefits and, of all things, media access issues at Goodfellow Air Force Base for this publication.
Darby, on the other hand, has demonstrated a pragmatic approach in his legislative duties, particularly in managing the state's budget and financial resources. His work has been instrumental in public education funding, teacher pay, and property tax reduction, notably drastically reducing the property tax rate for the San Angelo ISD. Darby's ability to navigate the diverse ideological spectrum within his party while maintaining a focus on practical solutions over ideological purity has been a hallmark of his tenure.
As the March 2024 Republican Primary approaches, both Pfluger and Darby face the prospect of solidifying their positions. But Darby, in particular, may encounter a primary challenge from Stormy Bradley of Big Spring, who represents a more conservative stance within the party.
Both incumbents will be on the ballot in the March 5, 2024 Republican Primary Election. The deadline to file for the Primary is December 11, 2023 at 6 p.m.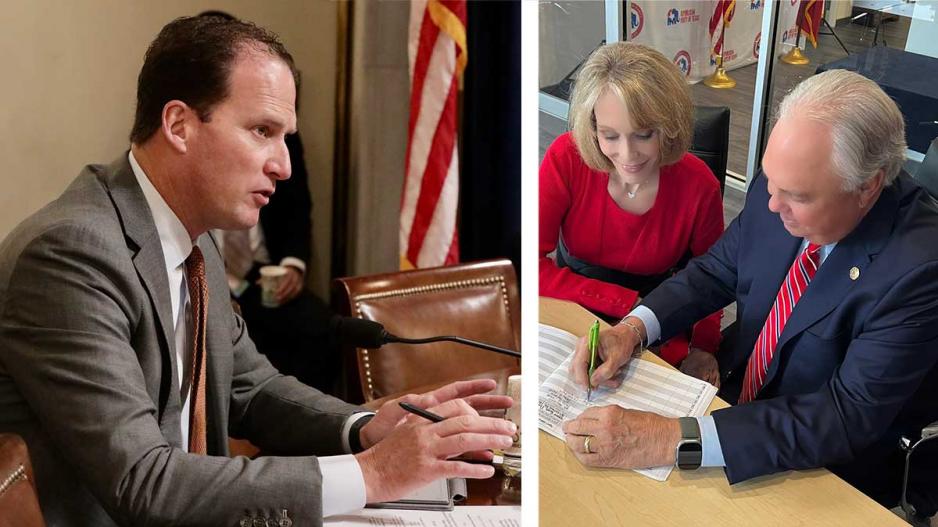 Most Recent Videos