SAN ANGELO – San Angelo Police officer Sgt. Travis Griffith was joined by a large crowd Thursday evening on the steps of the Tom Green County Courthouse to announce his bid for San Angelo Police Chief.  
Griffith is running in the May 2024 municipal election to replace outgoing Chief Frank Carter who has announced he is not seeking reelection.  
Griffith is running on accountability, safety, and transparency. 
Griffith says his faith plays a big part in his decision to run in the video below.
Griffith briefly mentioned the ongoing rift between the police officers and city hall.  Griffith said he would work hard to see that those officers are paid what they deserve.  
Recent comments on social media and at the San Angelo City Council meetings indicated at least 20 San Angelo Police officers are looking at employment with other departments because of higher pay.  
One other officer, Mike Hernandez, has announced on social media that he will also be running for Police Chief.  He is set to make a formal announcement Saturday.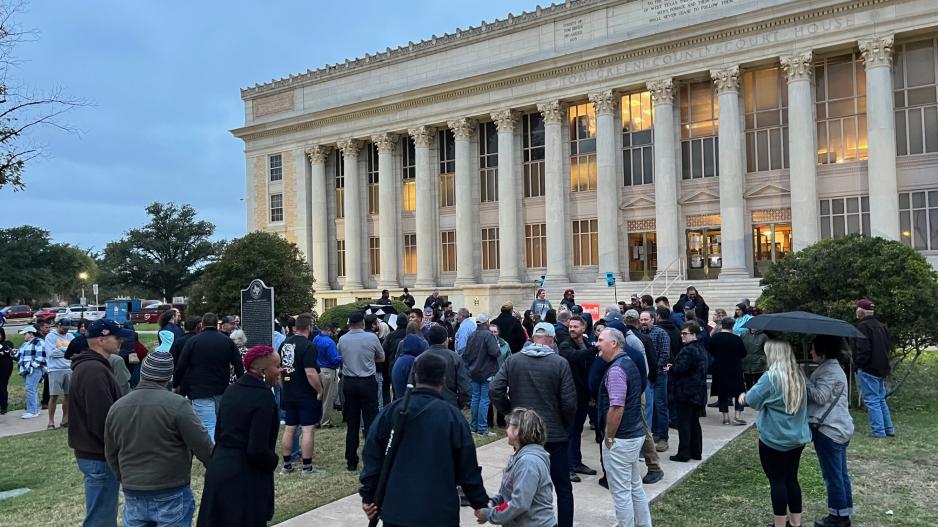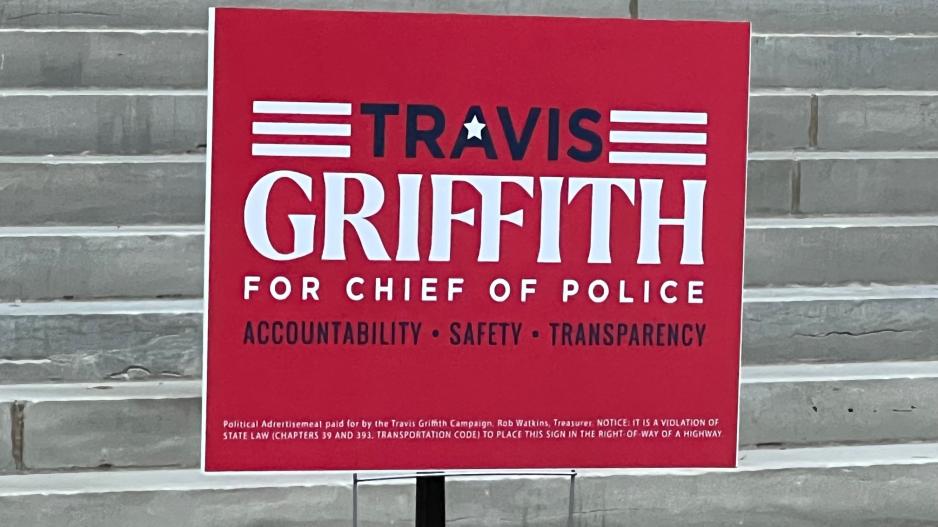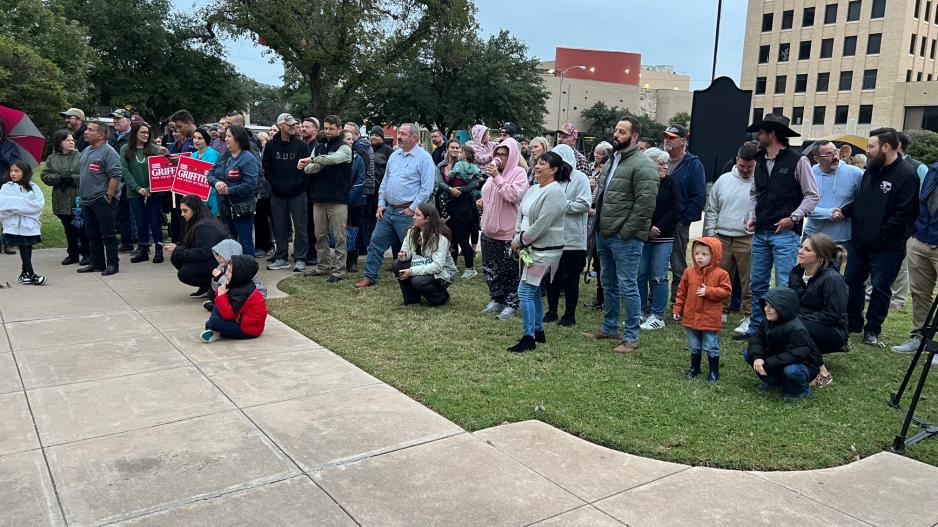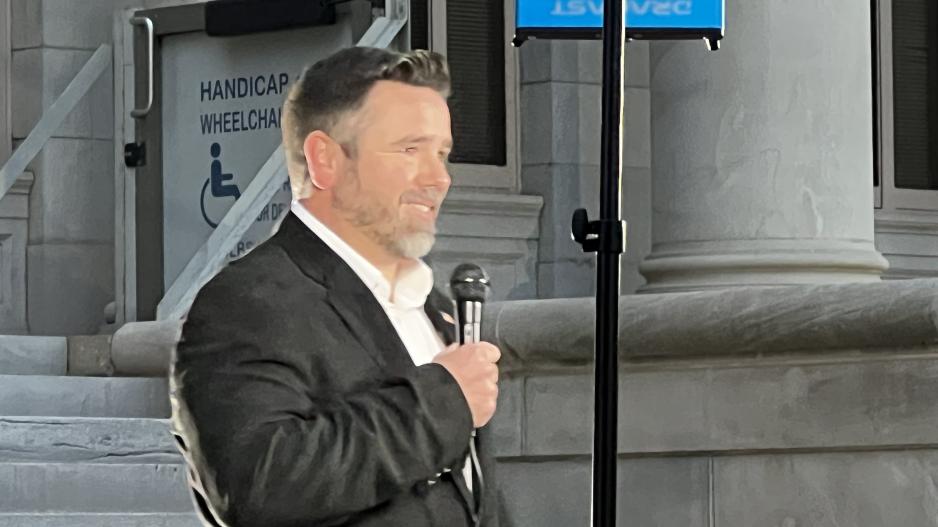 Most Recent Videos