ATLANTA, GA – Joe Exotic is running for President of the United States in 2024.  
No. Really.  
Joseph Maldonado has filed the necessary paperwork to run for President in 2024 as a Libertarian.  On his campaign website, the former reality TV star said, " Yes, I know I am in Federal Prison and you might think this is a joke but it's not. It is my Constitutional right to do this even from here."
"So put aside that I am gay, that I am in prison for now, that I used drugs in the past, that I had more then one boyfriend at once and that Carole hates my guts. This all has not a thing to do with me being able to be your voice. The best thing you have going for supporting me is that I am used to fighting my whole life just to get by. I am broke, they have taken everything I ever worked for away, and it's time we take this country back."
Yahoo news is reporting that, "Exotic is right — he can run for president from prison. So could former President Donald Trump, who faces a looming indictment in New York over potential hush-money payments to the adult film actress, Stormy Daniels."
Exotic went on: " There is nothing I am ashamed of that I have done in my life and I am damn sure I will do things in the future that some of you may not like. But you need to remember one very thing: I don't give a damn what color you are, where you came from, who you sleep with, if you have done drugs in your past, or if you have made a mistake and ended up in jail or put there because someone lied about you, It is time we all put the past in the past and move this campaign forward and scare the hell out of these people because you and I want some answers, and on this website you will see some of the issues I want addressed, some of the changes I would like to see, and I want you to submit some of the issues you have so I can make them answer your questions. Everyone of you will be answered and listened to because this country is you--not them. We have let them run it for way to long and look at where we are? This country would not even be as advanced as it is now if it was not for private hard working people and people with genius minds like Elon Musk and the ones that invented the internet, cell phones, and so on. This wasn't done by your senators or congressmen and women. All they have done is pass laws to take your rights and money away and treat you like you're something beneath them, while they live high on the hog ripping everyone off and never paying the price for it."
In the tweet below, Exotic's tagline apparently is "Make America Exotic."
America, you decide.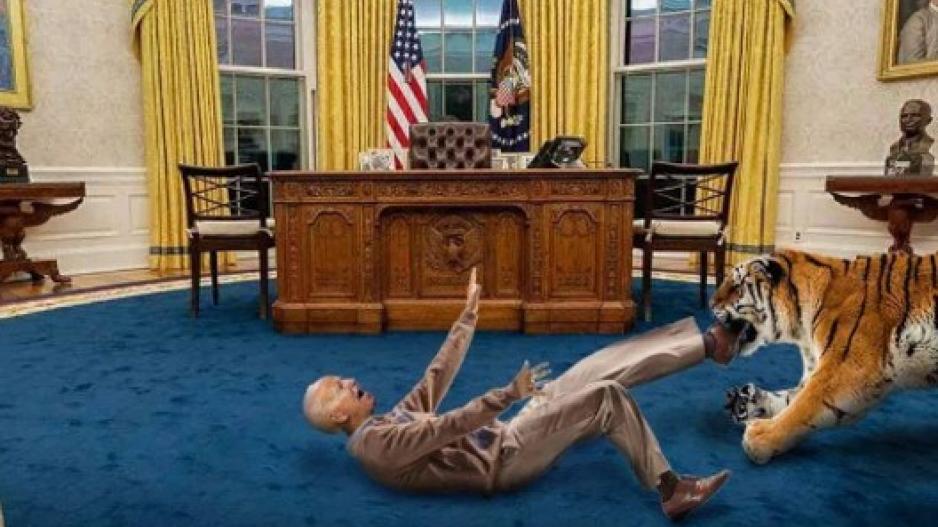 Most Recent Videos