SAN FRANCISCO, CA — In a series of memes Sunday evening, Twitter CEO Elon Musk said what everyone was thinking. That is, when will former President Donald Trump make his first tweet after his one year, 10 month, and 13-day ban from the platform?
Trump said in various venues that even if his account is reinstated, he will not be back to Twitter. Instead, Trump is part of the Truth Social network that competes with Twitter. Even still, as Musk trolls, the next question is, does Trump have the self-discipline to not make a tweet to his restored account.
Musk earlier tweeted this photo, but has since taken it down: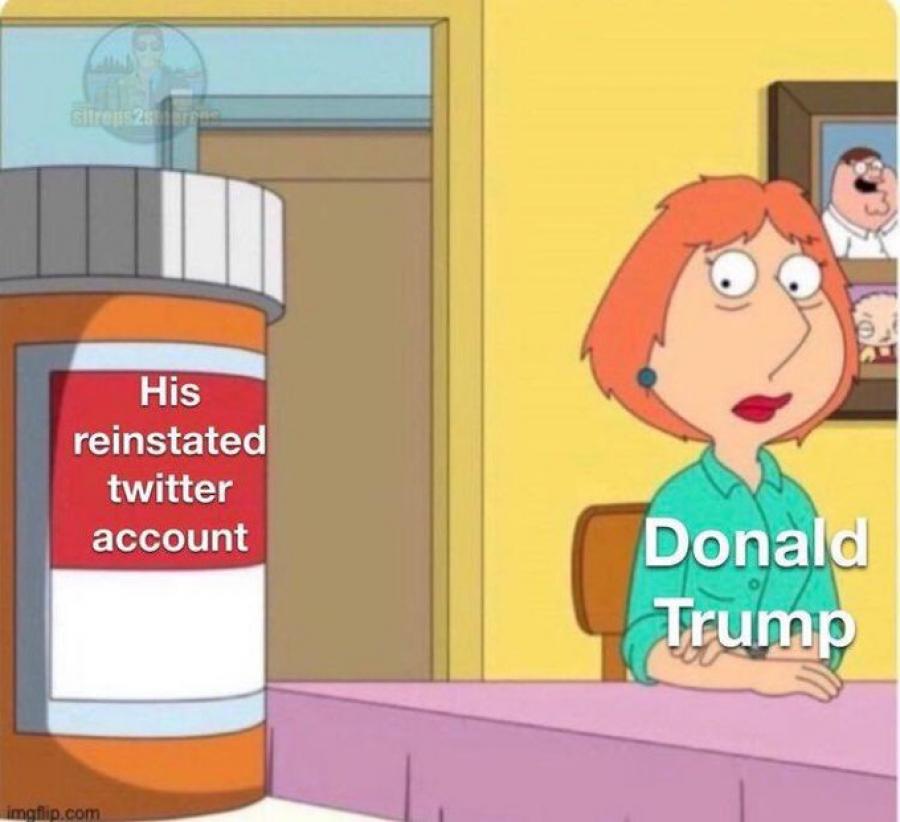 Late Saturday Musk announced President Donald J. Trump's Twitter account would be reinstated. Minutes later, it was. Trump was kicked off Twitter on January 6, 2021 during the aftermath of the Capitol Hill riot that happened that day. Twitter's executives said Trump violated the Twitter terms of service by using the service to foment a riot.
At the time of Trump's suspension, he had 88.9 million followers. Trump used his Twitter account as an official voice of the White House during his term from 2009 until his suspension in 2021, two weeks before he stepped down on the day President Joe Biden was inaugurated.
The @RealDonaldTrump Twitter account was established in May 2009 and Trump tweeted 57,000 times.
On Sunday night, Nov. 20, 2022, a day after the @realDonaldTrump account was turned back on, Trump on had 86.7 million followers restored. In contrast, President Joe Biden has 36.4 million followers. Yet, Biden received 81 million votes in the 2020 election. Trump received 74 million.
Also on Sunday, Musk reinstated the Twitter account of Ye, formerly known as Kanye West. Ye was banned under the former Twitter management for making antisemitic diatribes on Twitter. His first tweet back after a test tweet was…
Most Recent Videos