SAN ANGELO – Voter turnout across Texas seems to be favoring Republicans in most counties in West Texas and along the border with early voting numbers released Monday.  
The five largest counties in Texas predictably seem to favor Democrats but will that be enough to elect a Democrat to statewide office for the first time since 1994?  
Information from the Secretary of State's office shows that 21.1% of the 70,984 eligible voters in Tom Green County cast ballots during early voting.  That's 14,971 votes cast in the two week early voting period.  
Recent elections show that about half of voters cast ballots early, so that would seem to indicate a turnout in Tom Green County of around 45%.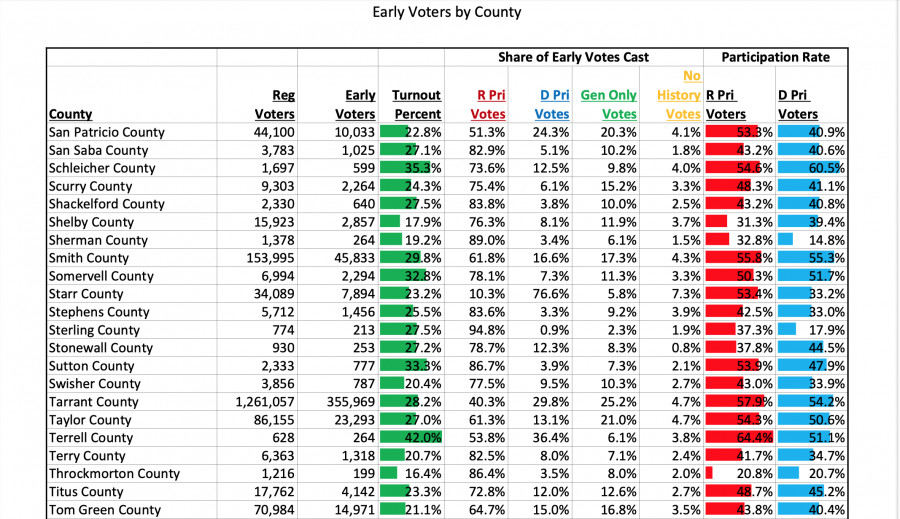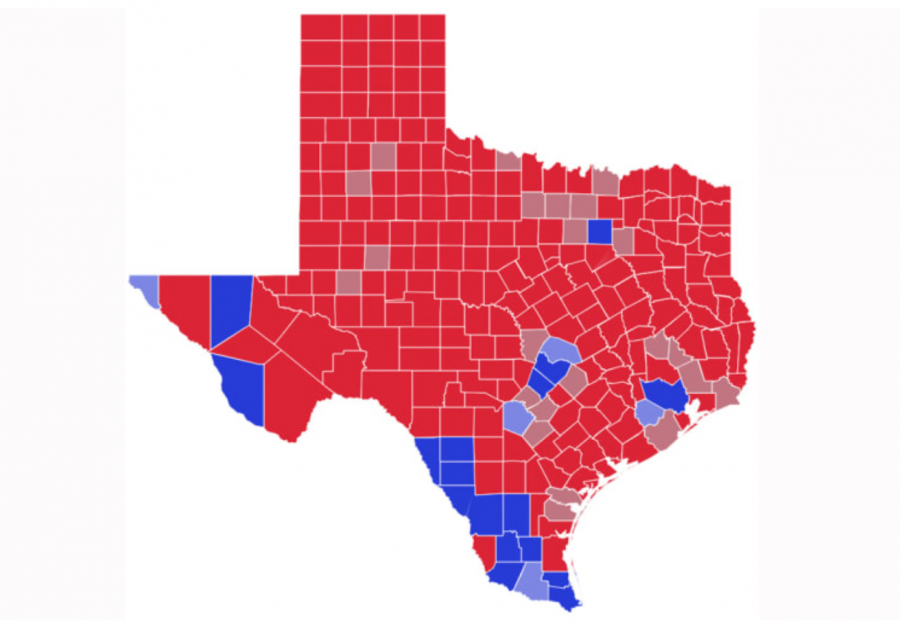 The biggest changes could come in the Rio Grande Valley where Republicans are working to make gains in Congressional races. 
For instance, in Cameron County, participation is 59.1% Republican and 46.8% Democrat.  
The Texas Tribune is reporting Republicans are certain they will win at least one of the South Texas congressional races — they've exhibited the most confidence in Monica De La Cruz's race against Vallejo since the Legislature redrew the district to be one that former President Donald Trump would have carried by 3 percentage points. (He lost the old version by 2 points.)
Early voting participation seems to indicate Republicans will continue to hold every statewide elected office and Democrats will have spent tens of millions of dollars again with nothing to show for it.  
Election Day is Tuesday, Nov. 8, 2022.  San Angelo LIVE! will have complete election results and insight Tuesday night during a livestream show following the closing of the polls.  
Polls are open from 7 a.m. to 7 p.m. in the following Tom Green County locations: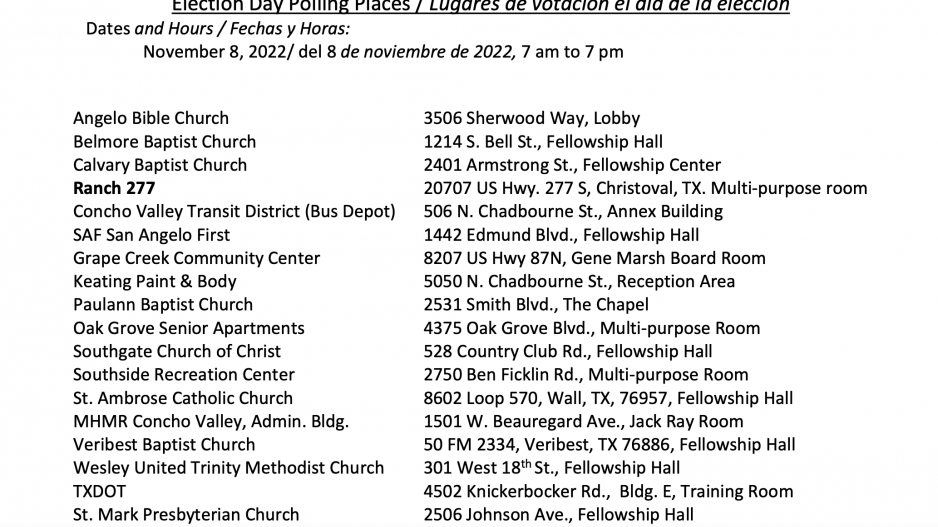 Most Recent Videos