SAN ANGELO, TX — The accuser in the case against Evan Berryhill apparently was involved in an incident at his rented space at a local hair salon. The incident forced the owner of the salon to call police and report damage.
According to the San Angelo Police Department, at 5:20 p.m. on Tuesday, Oct. 25, police were dispatched to the ARock Salon, 28 W. Concho Ave., in downtown San Angelo. The police officer reported that he investigated a criminal mischief complaint against Charles Hardy who rented space to be a hair stylist there. The report stated that a mirror worth about $300 was broken during the incident.
No arrest was made but a police report is on file.
The incident follows Hardy's allegations against local business owner Evan Berryhill for touching his chest while calling him a "f-ing faggot." Taking Hardy's side, Assistant County Attorney Leland Lacy filed hate crime charges against Berryhill and jury selection for the trial is set for November 14 in newly sworn-in County Judge at Law #2 Andrew Graves' court. The charges are only a Class B Misdemeanor but the reports of the charges are particularly important because this is likely the first time anyone in Tom Green County has been charged with a hate crime.
New video has emerged from the incident where the "hate crime" was alleged. The incident happened on April 12, 2022 when Evan Berryhill was returning from an evening out with friends. Getting out of her car in a dark parking lot front of her own apartment, she was confronted by two men. As the two men approached, Berryhill said she felt threatened.
The new video footage, unseen until now, has emerged of what appears to be the initial approach of the two men towards Berryhill.
"Oh my God, how old are you?" Berryhill is heard asking.
Hardy's partner, Taylor Ogelsby replied, "I'm 21 and I'm a 9-1-1 dispatcher. Do you really want to [use] this tone with me?"
Dispatchers work for the San Angelo Police Department.
Taking the tone as if he were a police officer, Ogelsby continues to Berryhill, "You need to step away because you are very confrontational, you are very intoxicated, and this does not look good for you, ma'am."
Watch:
Berryhill denied she was intoxicated and both men in unison declare, "Yes you are."
Hardy apparently is holding the smartphone that is recording the video that was later provided to others to use in an online smear campaign of Berryhill by far left activists like TikTok influencer Danesh Noshirvan whose TikTok videos about Berryhill published under his moniker "ThatDaneshGuy" incited thousands of phone calls and messages by bot farms and some real people, to destroy Berryhill's livelihood — her business — and threaten her safety.
Noshirvan told us via Instagram that he harvested the content to make his smear campaign from the Facebook page under the name, "Maximus Silver," that is the stage name of Charles Hardy. This raises questions about Hardy's complicity in the orchestration of the online harassment and bullying effort against Berryhill.
Assistant County Attorney Leland Lacy piled on four months later after apparently a lengthy and thorough investigation by charging Berryhill and throwing her in jail. The resulting jail booking photo was used in a new round of online harassment and bullying by Noshirvan, including inciting some to physically stalk the Texas Angels Boutique owner. A police report was filed concerning this as well.
In another video, the two men discuss their desire to involve Taylor's mother who is a San Angelo Police Officer. Hardy asked Ogelsby, "Is your mom working tonight?" When Ogelsby said no, Hardy sarcastically replied, "Well that's lucky for you."
The references to having access to the power of police and using what could be construed as threats under the color of law enforcement raise more questions that favor Berryhill's defense.
In a similar criminal case filed by Lacy, the charges were dismissed this month. Ronnie Wegner, the Grape Creek landowner who confronted police auditor Jack Miller, had his charges dismissed. Lacy claimed in the charging documents that Wegner assaulted Miller when he reached for Miller's cell phone. Miller was using his cell phone to film the confrontation between himself and Wegner. The footage was used in an online smear campaign on YouTube where Wegner was labeled by Miller to be a "Gangsta Grandpa." Miller's publishing of the video was the prelude to a rather nasty online and telephone harassment campaign of Wegner by Miller's online followers.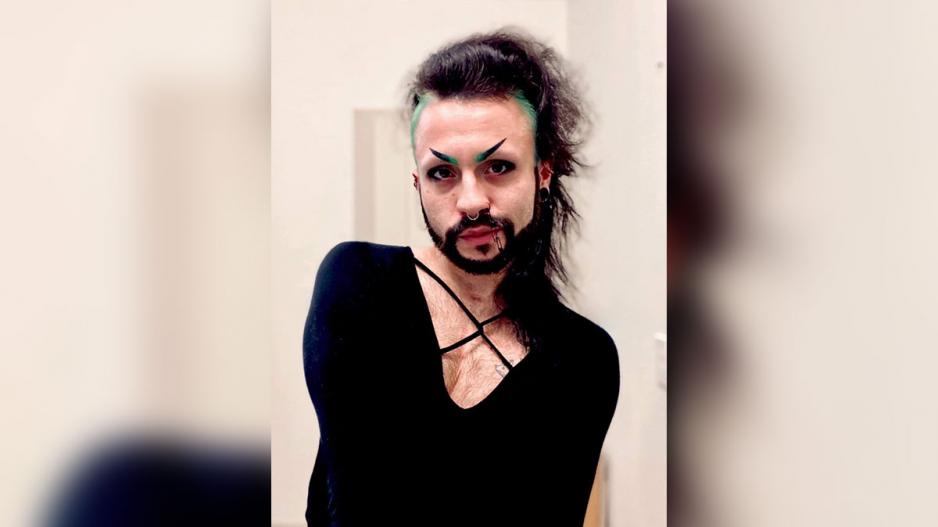 Hardy, who in real life goes by his Facebook moniker Maximus Silver, or Max for short, is no longer at ARock following the criminal mischief incident. A month or so before he left, however, he was accused of stealing from a customer. In a Google review, Mason Badders claimed, "[A] Stylist named Max was contacted to cut and style a wig for me and when I tried to get the wig back he blocked me across all social media. He stole my wig, do not book him as he is an untrustworthy thief." The review was accompanied by a one-star of five stars rating.
For more on the Evan Berryhill case, see:
Most Recent Videos