SAN ANGELO, TX — John Bariou has served the city in economic development for years. Tuesday, the City of San Angelo is going to pay him back in spades. There will be blood!
On the agenda for tomorrow's city council meeting, in secret executive session, the council will consider the "evaluation, discipline, or dismissal of John Bariou from the COSA-DC Board."
Bariou is a volunteer. He serves on the City of San Angelo Development Board at the pleasure of the City Council. He was nominated to the board by former City Councilman Lane Carter. Carter stepped down to successfully run for county judge and Councilwoman Karen Hesse-Smith now sits in that seat.
Bariou did not break any laws and, as far as we know, he didn't bring ill repute on the board he currently serves as vice chair at the City of San Angelo. Bariou's sin is that he questioned the establishment about how COSA-DC is run.
Bariou led a discussion about the conflict of visions of how COSA-DC has been operated for years at a COSA-DC board meeting in late September. Bariou's point of contention was he wanted the board and COSA-DC staff to have more autonomy from the City of San Angelo's control.
COSA-DC manages the revenue from the half-cent sales tax the City of San Angelo collects. This portion of sales tax collected within the city limits is exclusively earmarked for economic development projects. In addition to financing hundreds of millions of dollars in development projects — such as the Hickory pipeline project — the corporation pays for a staff of four and contracts with the San Angelo Chamber of Commerce to perform cooperative economic development services.
When the last iteration of the 5-cent sales tax was approved by voters, Mayor Alvin New's administration told voters should the ballot initiative be approved, 72 percent - about $8 million - of the annual revenues would be dedicated to new water source development projects. Much of the COSA-DC revenue is used to pay principal and interest on bonds financing the Hickory well field, pipeline, and water treatment plant, and more recently a West Texas Water Partnership project to procure an additional water source.
What remains annually is roughly $3 million that includes about $1.6 million annually that is doled out for traditional economic development grants, usually to private enterprise, in order to attract companies to expand in, or relocate to, San Angelo.
Bariou touched the third rail of economic development politics in late September when he suggested the City Services Agreement that COSA-DC has with the City of San Angelo should be reviewed. The City charges COSA-DC $724,000 annually to run the four-person payroll, provide legal services, and pay the finance department to stay current on the bond payments. The amount sounds reasonable until you consider that there are only four personnel slots on the COSA-DC staff. In all, the City is charging COSA-DC north of $180,000 for each employee per year where the highest salary is the director who made $125,000 annually (former Director of COSA-DC, Guy Andrews, retired this past summer). The other three employees earn substantially less.
The question Bariou was asking was, why? He based his argument on Texas Statutes that allow for Development Corporations funded with the half-cent sales tax. He said the development corporation should have more autonomy, according to state law. For example, Bariou asked why does COSA-DC have to "hire" the City to provide payroll, finance, and legal services when the option to obtain those services elsewhere may be available at a lower price? No one at the City had and answer other than City Manager Daniel Valenzuela suggesting that Bariou is misinformed on economic development statutes and should have consulted an attorney before opening up the discussion. So now, Tuesday's City Council meeting appears to be a public lynching to punish Bariou for asking those questions publicly.
"When (former) COSA-DC Board Chairman Todd Kolls brought up the City Services Agreement at a meeting, he was canned right away," Bariou said in an exclusive interview. But there was no public lynching of Kolls. Instead, he went on to unsuccessfully run for county judge based upon his tenure at COSA-DC. For Bariou, however, the effectiveness of his frontal assault in late September earns him special treatment — to be treated like a bad actor at COSA-DC on the City Council Agenda, subject to "evaluation, discipline, or dismissal."
Dismissing two COSA-DC board members for bringing up similar complaints should raise eyebrows. This is particularly concerning because no one on City staff countered Bariou's principle argument about the vision of San Angelo's economic development for the future. Also, taxpayers may want to examine the City Services Agreement that, for some observers, can appear to be an example of "skimming" half-cent sales tax revenue into general revenue operations — like salaries for City management — that voters believed was instead dedicated to economic development pursuits.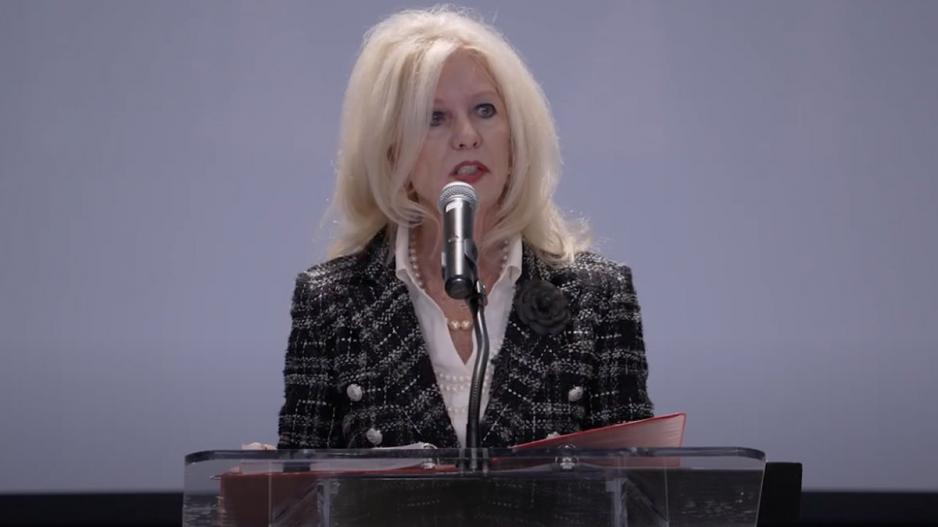 Mayor Brenda Gunter in on to the ruse. Of the $3 million in annual revenue remaining for COSA-DC, about a quarter of that money is redirected to the City general revenue account and another 25 percent goes to the Chamber to finance its economic development department. That leaves only $1.6 million annually to conduct economic development. Gunter eyes the payroll portion of the City Services Agreement as a chance to redirect about $400,000 annually into economic development projects by eliminating the COSA-DC staff altogether.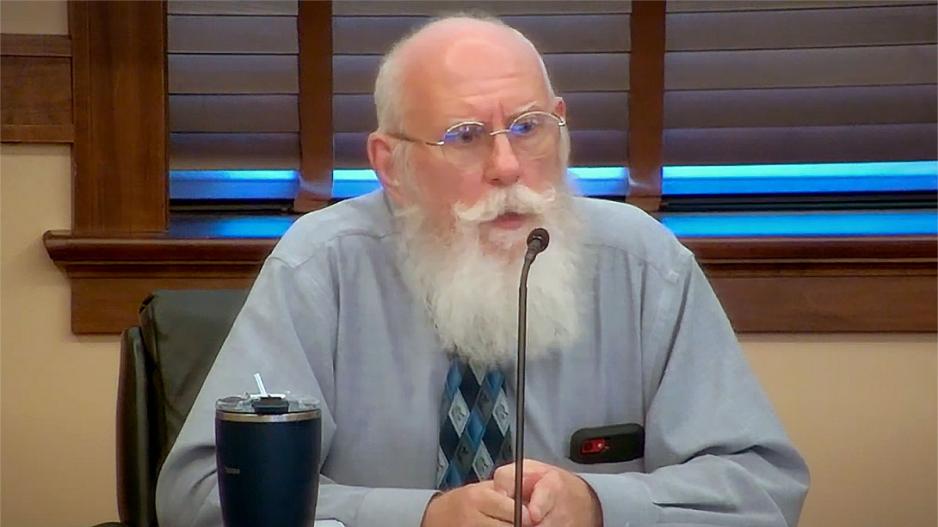 Bariou said that is a bridge too far. For example, many of the projects need a COSA-DC staff to manage, he argued. Assistant City Manager Michael Dane is currently the acting interim director of COSA-DC. At that same September meeting, he presented the board with comparisons of staffing levels at the economic development offices at comparable cities. His primary point was, after adding the two positions that COSA-DC is effectively paying for at the Chamber of Commerce, San Angelo has a headcount of six to manage the remaining $3 million in revenue when other cities have six employees managing tens of millions of dollars. Dane's point was COSA-DC was overstaffed and he was vying for a cut in headcount, Bariou said.
In a letter to the City, Bariou demanded that the discussion on Tuesday morning about his "evaluation, discipline, or dismissal" be moved into open session, not behind closed doors of a secretive executive session. Bariou claims he has that right. We will see how the City and Mayor Gunter handle the lynching tomorrow.
In the interim, Bariou is scheduled to join the San Angelo LIVE! TV News. The interview will be live streamed on San Angelo LIVE!'s Facebook, YouTube, Twitter and on SanAngeloLIVE.com today (Monday) at 4 p.m.
John Bariou talks about his pending demise from the COSA-DC board.
Most Recent Videos