WASHINGTON, DC — An IRS job posting describes the kind of personnel the IRS will be hiring to fill the 87,000 new special IRS agent positions that will be codified in the Democrats scaled-down version of Biden's "Build Back Better" plan called the Inflation Reduction Act of 2022. See what else in in the bill here.
According to the job posting on the IRS website, the IRS wants applicants to "Be legally allowed to carry a firearm" and "Maintain a level of fitness necessary to effectively respond to life-threatening situations on the job."
The job also requires the applicants selected to "Carry a firearm and be willing to use deadly force, if necessary" and also "Be willing and able to participate in arrests, execution of search warrants, and other dangerous assignments."
If selected, the new armed IRS agents will be trained at the main Federal Law Enforcement Training Center at the former Naval Air Station Glynco in Glynn County, Georgia near Brunswick, Georgia.
These 87,000 new IRS agents will incorporate an armed force. According to the legislation, the new IRS infantry command will cost the taxpayers $80 billion but net $124 billion conducting 1.2 million annual audits. Armed audits, apparently.
In a 2017 report by the Government Accountability Office revealed that the IRS had 4,487 guns and 5,062,006 rounds of ammunition. In 2022, the IRS purchased an additional $696,000 in ammunition.
Ominously, the Wall Street Journal reported that the IRS is about to go "beast mode." That $80 billion is six times the size of the current IRS budget of $12.6 billion.
Biden promised to never raise taxes on those making less than $400,000 per year. However, that doesn't mean Biden will not slam the hammer down to America's middle class.
According to the Wall Street Journal, "The Joint Committee on Taxation, Congress's official tax scorekeeper, says that from 78% to 90% of the money raised from under-reported income would likely come from those making less than $200,000 a year. Only 4% to 9% would come from those making more than $500,000." 
Want to join the IRS infantry command to go "beast mode" on your fellow middle class citizens? You can apply online here.
The funding for the IRS infantry command has already passed the Senate. It is expected to be passed by the House on Friday. San Angelo's Congressman August Pfluger will certainly vote against this bill but he is currently outnumbered.
The photo used for this article is satire, but not by much. It is of servicemen of the 201st Russian Military Base stationed in the Republic of Tajikistan. The troops took part in the parade dedicated to the 72nd anniversary of the Victory in the Great Patriotic War, which took place in the center of Dushanbe.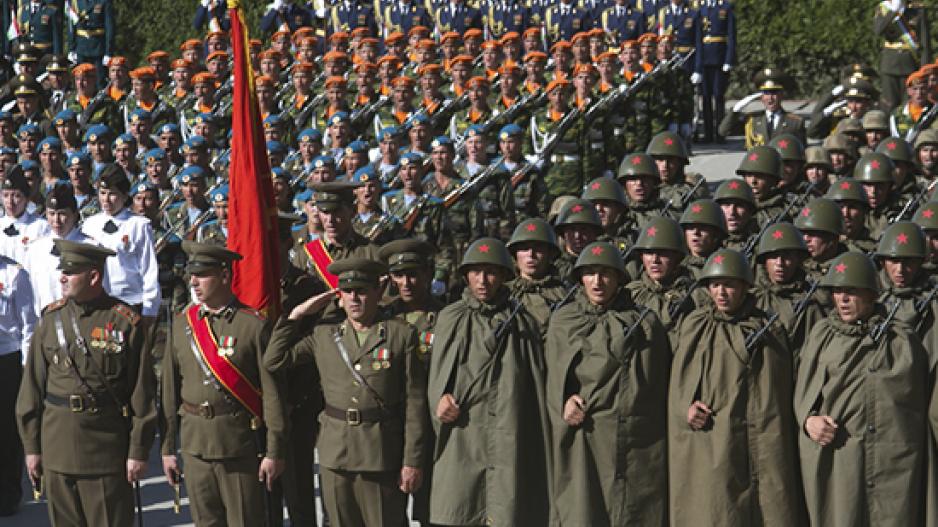 Most Recent Videos