WASHINGTON, DC — Vice President Kamala Harris was confident that Joe Biden will run for re-election in 2024 and "if he does, I intend to run with him," Harris said confidently, interspersing her declaration with cackles.
The assertion was made on Sunday morning's Face the Nation political show on CBS. Watch:
Rasmussen reported Friday that, "37% of Likely U.S. Voters approve of President Biden's job performance. Sixty-one percent (61%) disapprove." Digging deeper, the report noted that of the 16% who Strongly Approve of the job Biden is doing and 48% who Strongly Disapprove of a poll of 1,500 likely voters with a margin of error of +/- 2.5%.
President Donald Trump had a 48% approval rating this many days into his presidency, Rasmussen reported Friday.
For voters who are disillusioned with the leadership of the Democratic Party, hope is that the 2022 midterm elections will provide some relief by eliminating the Democratic Party majority in the US House and Senate. However, in a poll, many likely voters believe the Democrats will cheat.
According to Rasmussen in a separate poll, "Fifty percent (50%) of voters think it is at least somewhat likely there will be widespread cheating that will affect the outcome of this fall's congressional elections."
Biden handshake fail: POTUS appears to 'shake thin air' after speech
What is more, despite the national media's fascination with the ongoing January 6 hearings in the House, most likely voters believe the 2020 election that put President Joe Biden in the White House was fraudulent. "52% of Likely U.S. voters believe it is at least somewhat likely that cheating affected the outcome of the 2020 presidential election," reported Rasmussen.
Whether the ballot cheating continues or not, most likely voters in the U.S. do not want Biden to run for president again. Rasmussen reported in a third poll that, "59% of Likely U.S. voters believe Biden should not run for reelection in 2024."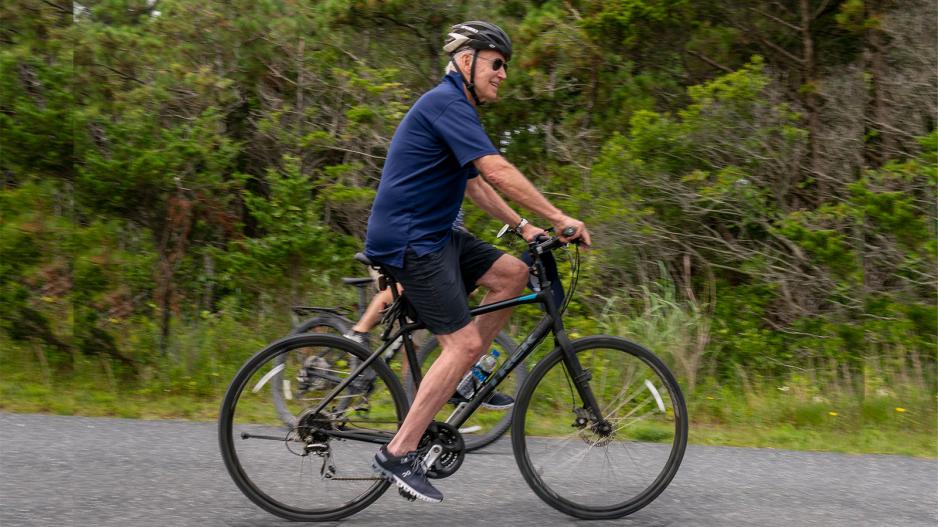 Most Recent Videos