SAN ANGELO – Early voting for the Primary Runoff election in Texas is underway now and Republican voters have three local races to decide along with three statewide contests.  Area Democrats have a statewide ballot as well.  
Early voting for the Runoff election is being held each day, Monday May 16 through Friday May 20 at the Keyes Building in the Elections Office at 113 W. Beauregard from 7 a.m. to 7 p.m.
The Runoff election is necessary because there were three contested GOP Primary elections on March 1, 2022 where no candidate received over 50% of votes cast.  
The contests in Tom Green County include Tom Green County Judge, County Commissioner Pct. 4 and Justice of the Peace Pct. 3.  
The local candidates on the GOP Runoff ballot include Todd Kolls and Lane Carter for Tom Green County Judge; Shawn Nanny and Bill Ford for Commissioner Pct. 4; and Ron Perry and Stacye Speck for Justice of the Peace Pct. 3.  
The statewide GOP races include Attorney General, Land Commissioner and Railroad Commissioner.  The candidates include Ken Paxton and George P. Bush for Attorney General; Dr. Dawn Buckingham and Dr. Tim Westley for Land Commissioner; and Wayne Christian and Sarah Stogner for Railroad Commissioner.  
There are also four contests statewide on the Democrat ballot which are for Lt. Governor, Attorney General, Comptroller and Land Commissioner.  
The candidates are Mike Collier and Michelle Beckley for Lt. Governor; Joe Jaworski and Rochelle Mercedes Garza for Attorney General; Janet T. Dudding and Angel Luis Vega for Comptroller; and Sandragrace Martinez and Jay Kleberg for Land Commissioner.  
Sample ballots are available here. Be sure to scroll to the bottom of the page. 
The winners of the Runoff elections qualify for a spot on the November 1, 2022 general election ballot to represent their respective political party. 
Turnout has been traditionally very low for the infrequent runoff elections in Tom Green County.  Experts predict less than 10% of the approximately 70,000 registered voters will cast a ballot in the runoff elections.    
San Angelo LIVE! will have complete, live election coverage election night, Tuesday, May 24, 2022.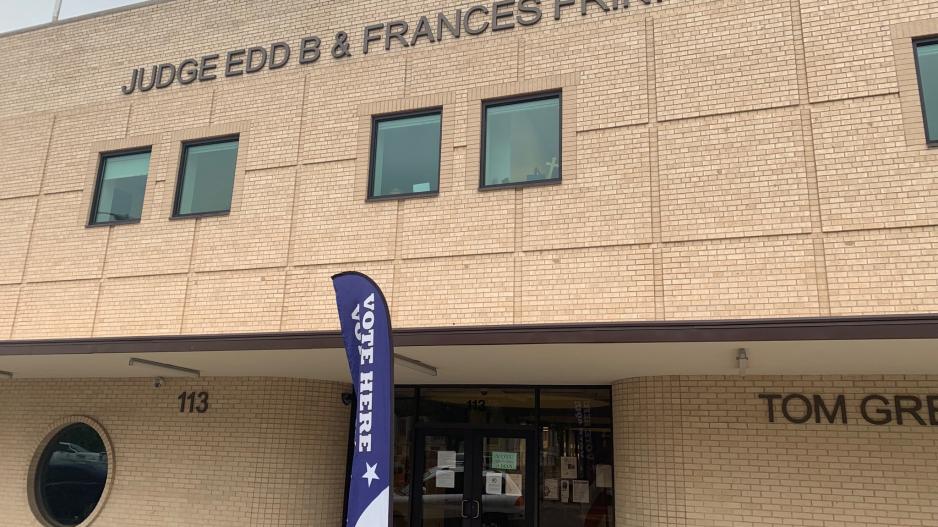 Most Recent Videos