SAN ANGELO, TX –– This weekend the San Angelo Republican National Hispanic Assembly will be hosting a Back The Badge Freedom Rally in support of law enforcement at the Angelo Civic Hall on N. Bryant.
On Sunday, November 7th citizens are invited to stop by the Angelo Civic Hall from 12:00 p.m. to 4:00 p.m.
Attendees will have the opportunity to enjoy a "hot delicious catered meal, along with drink and dessert for only $10 a plate."
Those who are not interested in purchasing a food plate can bring a toy to donate to a good cause.
Special guests include Justice Eva Guzman, the first Hispanic to serve on the Texas Supreme Court and has more than twenty years of judicial experience. Guzman is currently running for Attorney General.
Additional guests include:
Del Velasquez, Executive Director of Downtown San Angelo Inc.
Jon Anfinsen, Vice President Spokesperson of the National Border Patrol Council
George Rodriguez "El Conservador", Radio personality and Fox News contributor
Howard Miller, Retired Master Patrolman with 29 years of experience in training K-9
Entertainment will be provided by Sydnee Davis singing the national anthem, and the musical stylings of Zak Webb and Rita Capuchina. Ballet Folklorico Mariposas will also be in attendance at the event.
For more information call 800-617-0848 or visit www.rnhasanangelotx.com.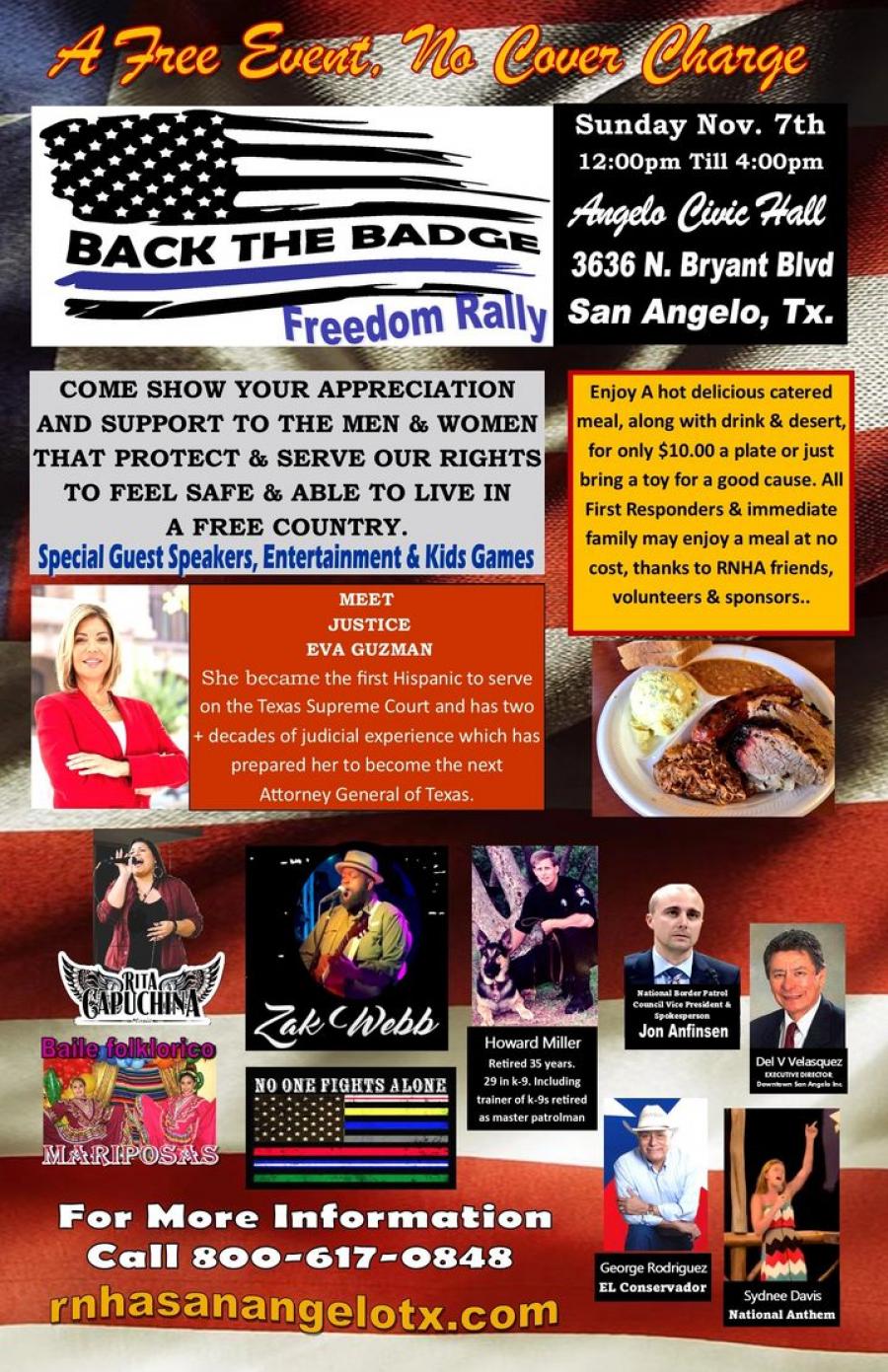 Most Recent Videos