SAN ANGELO – Former Texas Supreme Court Justices and Republican candidate for Texas Attorney General Eva Guzman will headline the Concho Valley Republican Women Luncheon Thursday, Oct. 28 at the River View Restaurant in San Angelo.
The Concho Valley Republican Women will be hosting Eva Martinez Guzman as the Keynote Speaker at the October 28 monthly meeting.
Born January 12, 1961, in Chicago, Illinois, Guzman is one of seven children of Mexican immigrant parents. She was raised in Houston, where she graduated from the predominantly Hispanic Stephen F. Austin High School in 1979.  Guzman received a bachelor's degree from the University of Houston, a J.D. degree from South Texas College of Law in Houston, and an LL.M. degree from Duke University School of Law. She has been licensed to practice law in Texas since November 4, 1989.
A resident of Cypress in Harris County, Guzman is married to retired Houston Police Sergeant Antonio Ray "Tony" Guzman.  The couple has one adult daughter, Melanie Alexis, who is a graduate of Duke University School of Law and was licensed in Texas in 2019.
Prior to her appointment to the state supreme court, Guzman was one of nine justices on the Fourteenth Court of Appeals in Houston, where she participated in deciding thousands of civil and criminal appeals and wrote hundreds of published opinions. She is also served as an adjunct professor at the University of Houston Law Center. Prior to her appellate career she sat on a Family District Court bench in Harris County.
At the time of her appointment to the supreme court, then-Governor Perry called Guzman a "principled conservative with an "unmatched work ethic." Guzman won the GOP nomination for her seat in the primary election held on March 2, 2010.   In 2016, Justice Guzman won a second six-year term.
In June, Guzman offered her resignation letter to Governor Greg Abbott, expressing gratitude for the opportunity to serve the people of Texas and highlighted her work on two supreme court commissions devoted to children in the legal system and access to justice for Texans of limited means.  Guzman subsequently filed papers with the Texas Ethics Commission to run for the office of Texas Attorney General.  Guzman would be the first Latina to hold that office.
Guzman is challenging incumbent Attorney General Republican Ken Paxton and GOP Land Commissioner George P. Bush.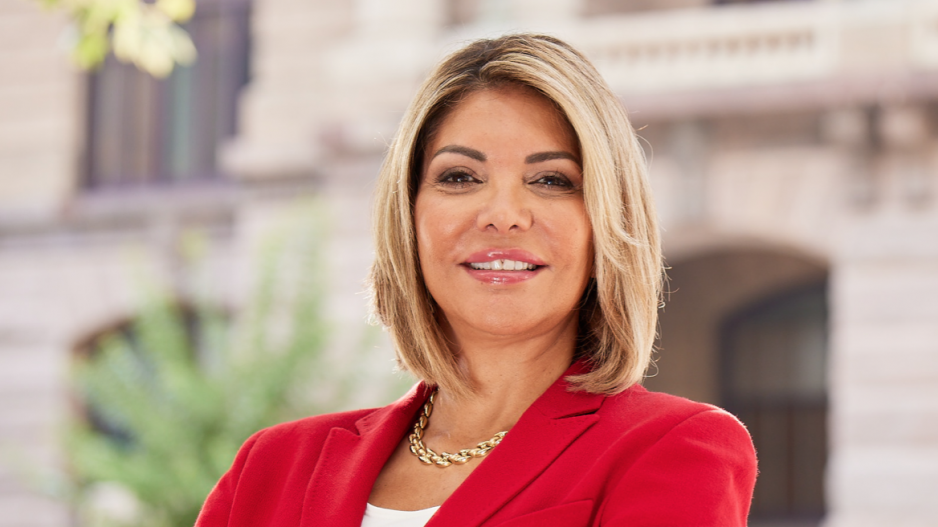 Recognized by the Hispanic National Bar Association as "Latina Judge of the Year" and as "2009 Judge of the Year" by the Mexican American Bar Association of Texas Foundation, Guzman pledges, "From my years on the bench, including more than a decade on the Texas Supreme Court, I know how to protect and defend our constitutional rights. Now it's time to put my experience to work for you as your next Attorney General."
Seating is reserved.  FMI:
Sande Vincent Harrison, [email protected], 325-716-3281
Most Recent Videos