SAN ANGELO, TX — Arnold Garcia, who was born and raised in San Angelo, died of pancreatic cancer Thursday, August 12. Garcia was long gone from San Angelo, but many here remember him as it was yesterday. Del Velasquez said the two were friends since he was six years old.
Garcia, who started his career in journalism as a college student covering the police beat for the San Angelo Standard-Times in the late-1960s was best known for the position from where he retired, the opinion page editor of the Austin American-Statesman. He was there for 38 years working the final 22 as the editor until retirement in 2013. He was the longest-serving editorial page editor in Texas and with that brought him vast influence over Austin and Texas politics.
According to an oral history in which Garcia participated in 2011 for the University of Texas, he said his father demanded he get an education. He attended San Angelo's Sacred Heart Elementary School where, Garcia said, "[T]he nuns instilled in me standards that would resonate throughout my life."
After serving in the U.S. Army from 1969 until 1971, Garcia re-enrolled at Angelo State University and graduated. With degree in hand, he moved to Austin.
Working first as a courts reporter in the capitol city, Garcia developed a keen understanding of the power centers in Texas through his reporting. That eventually earned him ownership of the editorial page, and with it, influence to do some good.
As an illustration, Garcia knew about the history of the Travis County Courthouse where to-be Supreme Court Justice, but then just attorney Thurgood Marshall argued the Sweatt v. Painter lawsuit from a Travis County district court in 1949. The case went all the way to the Supreme Court and was important because it was among the decisions in the 1950s that ended the "separate but equal" doctrine of racial segregation nationwide. The plaintiff, Heman Marion Sweatt, was qualified but denied admission to the University of Texas School of Law because he was Black, and also because the district court accommodated Houston's all-back college, now called Texas State University, to set up a school of law as the separate but equal program in order to prevent Sweatt's enrollment at UT. The Supreme Court overturned the state court's decision as a violation of the 14th Amendment that guarantees equal protection under the law.
Taking to his editorial page at the Statesman, Garcia informed his readers about the history that happened at the courthouse where not a plaque or marker existed to commemorate it. After all, Thurgood Marshall argued a case there! That led to Travis County renaming the courthouse the Heman Marion Sweatt Travis County Courthouse in 2005.
It takes a man with charisma to incrementally change institutions, and Garcia had the charm. He would gregariously complain that the Statesman would,"print glowing, 100-inch tributes to Anglo musicians who, as he put it, 'sold a hundred records,'" but ignore Grammy Award-winning Latino musicians, wrote the current editor of the Statesman's editorial page, Juan Castillo.
But Garcia's passion wasn't limited to social justice causes. He was a problem-solver, explained Thomas Graham whose company Garcia joined as a consultant after leaving the Statesman. Graham runs an Austin-based public relations firm called Crosswind Media and Public Relations.
"On one particular account, the head of communications insisted on an aggressive rebuke of recent criticisms. Arnold stood firm. 'I would counsel strongly that they drop references to the critics and focus on the better days ahead. Every bad experience should be lessons in what to avoid next time,'" Garcia told him, as Graham recalled. "And he was right!"
Republican Donna Bahorich, publicized by her critics as a far-right firebrand, served on the Texas State Board of Education from 2013 until 2019. When she was appointed by Governor Greg Abbott to chair the board in 2015, it became controversial.
"I homeschooled my kids and when I was appointed chair, they thought I was going to destroy the public school system in Texas," Bahorich said. She turned to Graham and Garcia who helped her navigate the media storm that ensued. Garcia shared his connections and worked to turn around public perception of her appointment in time for Bahorich to prove herself, including the Wall Street Journal endorsing her appointment.
"Arnold was a very patriotic guy and super proud to be from Texas," Bahorich said. For that, he applied his talents for bringing the right people together to help Bahorich succeed. "Arnold always loved doing things like that," she said.
For her work, Bahorich was awarded the League of United Latin American Citizens' State Director's Leadership Medal, among other awards.
"It feels like a different world without Arnold in it," Bahorich said.
Graham recalled he texted Garcia while on a sales call in Mexico City with a very rich client. "Do you know this guy?" Graham asked him via text.
Garcia responded, "Not personally, but interesting cat. Two questions, how long was dinner, and who paid?" The point being if it was more than an hour, and he bought, we had the business, Graham said.
"Four hours and the new client bought," Graham texted back.
San Angelo raised a good man who influenced Texas politics in many good ways and all Texans can share their respect of his life.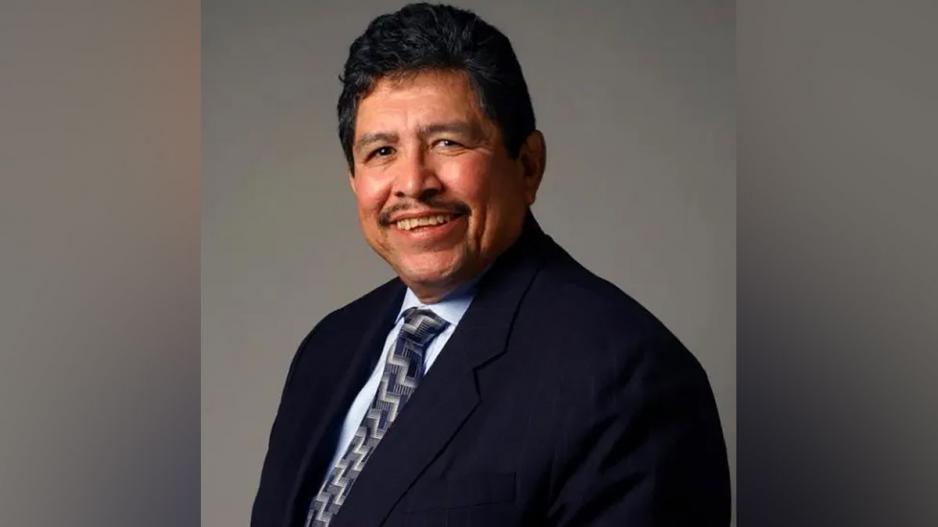 Most Recent Videos