MIDLAND, TX – After receiving an email invitation to a Beto O'Rourke rally last Wednesday the Midland County Judge replied to the Midland Texas Democratic Party Chair stating; F--k Beto.
Texas Democrat Beto O'Rourke arrived in Midland on Jun. 3 on his tour called "the Texas Drive for the People." The theme of the rally is to talk about voting rights and democracy.
In anticipation for the event Cathy Broadrick, Midland Texas Democratic Party Chair sent invitations to a number of politicians including Midland County Judge Terry Johnson. Here is the email: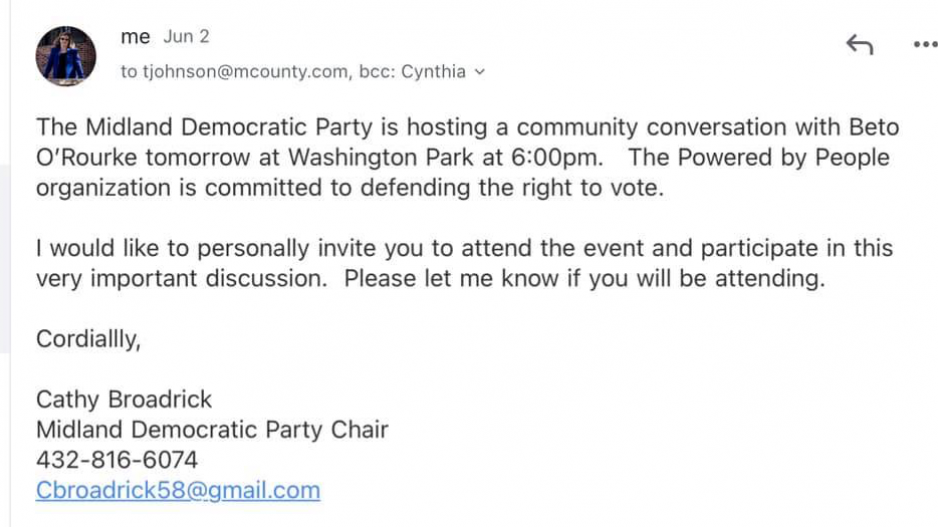 The email was quickly responded to by Judge Johnson.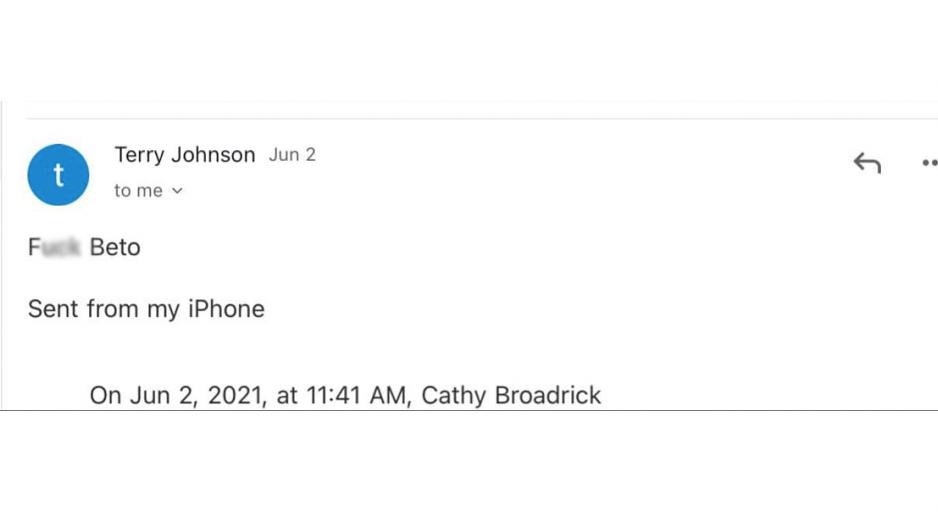 Following his apology, Broadrick posted on Facebook that she was accepting his apologies. "Terry Johnson apologized for sending this response to me saying he did not fully read the invite and realize it was from me. I believe that because the response was sent from an iphone and came back fairly quickly after I sent it. I have accepted this apology and will move on from this issue." stated Broadrick.
Later in the comments a user asked if there was anything that could be done. Broadrick responded with "probably not but if you don't shine some light on things like this, it is certain nothing will be done about it." 
MRT reported that some Midland Democrats have filed complaints about Johnson's email with the State Commission on Judicial Conduct.
Most Recent Videos