SAN ANGELO, TX – Congressman August Pfluger gives his take on Groundhog Day 2021.
According to the Punxsutawney Groundhog Club at Gobbler's Knob, on Feb. 2, Punxsutawney Phil saw his shadow. The American folk tale claims that if he sees his shadow then there will be six more weeks of winter.
This year Pfluger claims that the shadow might mean even worse things than just a little cold weather.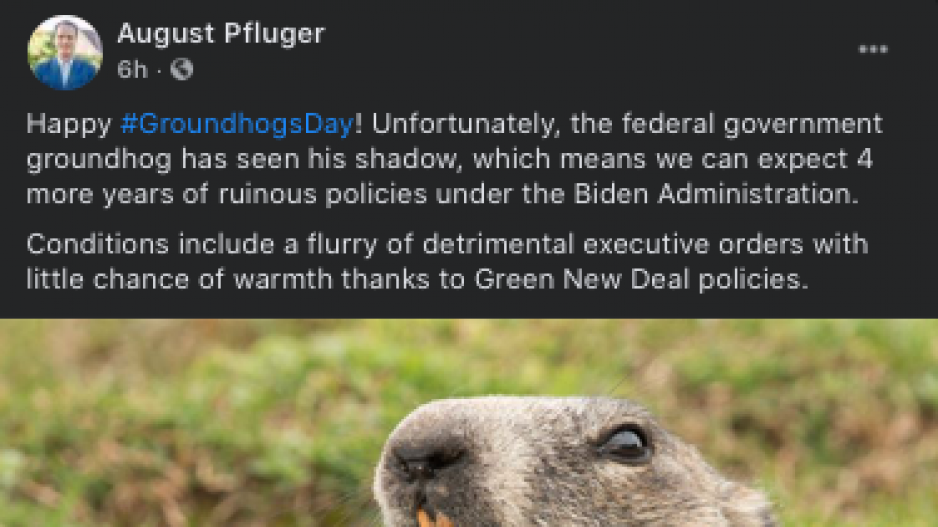 Since taking Office, Biden has signed over 40 executive orders.
Those orders have cost over 10,000 energy jobs being lost.
Pfluger has said several times that he is going to stand up against the left and fight for the oil and gas jobs in West Texas.
Most Recent Original Videos