AUSTIN, TX – San Angelo State Representative Drew Darby was sworn in Tuesday for the start of the 87th Legislative Session at the Capitol in Austin.  Darby said he tested positive for Covid-19 and is nearing the end of quarantine.  
Here's Rep. Darby's statement on social media: 
"Today, I took the constitutional oath of office to the Texas House of Representatives of the 87th Legislature. Because I tested positive for COVID-19, and am nearing the end of my DSHS recommended quarantine period, I was unable to attend the opening day ceremony in person. I look forward to working with our new Speaker, Dade Phelan, for a productive legislative session. I also look forward to holding my eighth grandchild that was born last week and my ninth who is expected in two weeks. Thank you for the all of the well wishes. I am grateful to be feeling healthy and strong and look forward to getting to work for the people of the Concho Valley and West Texas," he stated.
Brand new Speaker of the House Phelan was elected the first day of the Republican-controlled legislature. He replaces Rep. Dennis Bonnen, who was embroiled in a controversy and chose not to seek re-election among his colleagues. The Texas House voted 143-2 to choose Phelan of Beaumont. Republican freshmen Reps. Bryan Slaton and Jeff Cason voted against Phelan. Four members did not vote.
Darby wasn't present when the Republicans caucused to select the next speaker on Tuesday, informing the Dallas Morning News of his quarantine.
Bonnen was secretly recorded by conservative activist Michael Quinn Sullivan, the head of Empower Texans, asking Sullivan to help primary certain Republican representatives, including Darby last year. He resigned over the scandal. Darby was defeated by Bonnen in the race for speaker in 2019.
Darby has served as District 72's state representative since his election in 2006. District 72 includes San Angelo, Big Spring, Big Lake, Ballinger and Eden.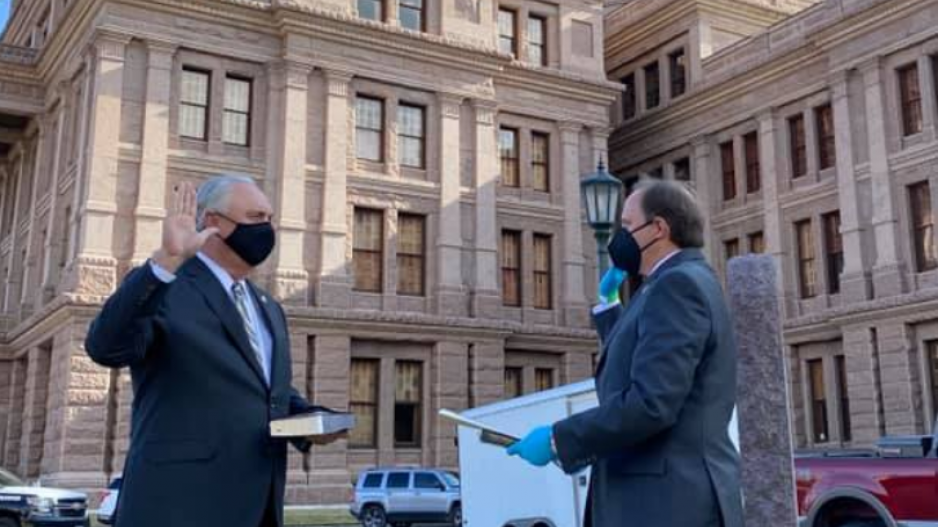 The Texas Legislature is facing a billion dollar budget shortfall because of the impact of Covid on the state's economy.  
Lawmakers are charged with passing a two-year budget, redistricting political lines and could face legislation addressing election integrity, marijuana legalization, legalized gambling, and other critical issues facing Texas.  
Most Recent Original Videos