Beans or No Beans, Supporters Rally for Justice of the Peace Susan Werner
MERETA, TX -- Tom Green County Pct. 1 Justice of the Peace Susan Werner was surrounded by spices and supporters Wednesday evening at a Chili and Beans fundraiser in Mereta.  
Werner, who was appointed Justice of the Peace, is running in the March Republican Primary for the job she's held for about a year.  
Supporters from the farming community surrounding Mereta in Eastern Tom Green County and from San Angelo enjoyed a hot chili and beans supper on a chilly evening in the Mereta Volunteer Fire Department hall.  
According to the Texas Association of Counties, Peace Justices hear traffic and other Class C misdemeanor cases punishable by fine only, hear civil cases with up to $10,000 in controversy, hear landlord and tenant disputes, hear truancy cases, perform magistrate duties, conduct inquests and pronounce persons deceased.  
There are four Justices of the Peace in Tom Green County, one for each County Commissioner Precinct.  Precinct one is roughly the northeast quadrant of the county.  
The map below shows the four Tom Green County Commissioners; Rick Bacon, Ralph Hoelscher, Bill Ford and Aubrey De Cordova and shows the four county precincts.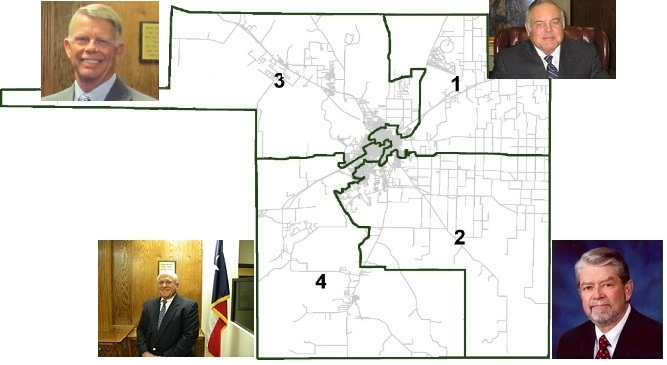 Werner is running unopposed in the March Republican Primary.  She will face a Democrat challenger in the November general election.  Her office is located in the Michael D. Brown Justice Center at 122 W. Harris, Room 8.  
Get more stories like this by
signing up for our daily newsletter, The LIVE! Daily
.