County Republicans Rally for Reelection
SAN ANGELO, TX -- Tom Green County voters have put Republican candidates in all 28 county elected offices and most of them rallied on the courthouse steps Tuesday morning in a rally for reelection.  The Republican Primary in Texas is Tuesday, March 6 2018.
The deadline to file to be on the primary party ballot is Monday, December 11, 2017 at 6 p.m.
State Representative Drew Darby joined County Judge Steve Floyd, County Commissioners Bill Ford and Rick Bacon, County Treasurer Dianna Spieker, County Clerk Elizabeth McGill, District Clerk Sheri Woodfin, Sheriff David Jones, Constables Mike McGee, Dean Dixon, and Randy Harris, Court-at-law Judge Ben Nolen, Tax Assessor Becky Robles, and Justices of the Peace Eddie Howard, J.P. McGuire, Susan Werner, and Fred Buck along with County GOP Party chairman Jeff Betty for the Rally.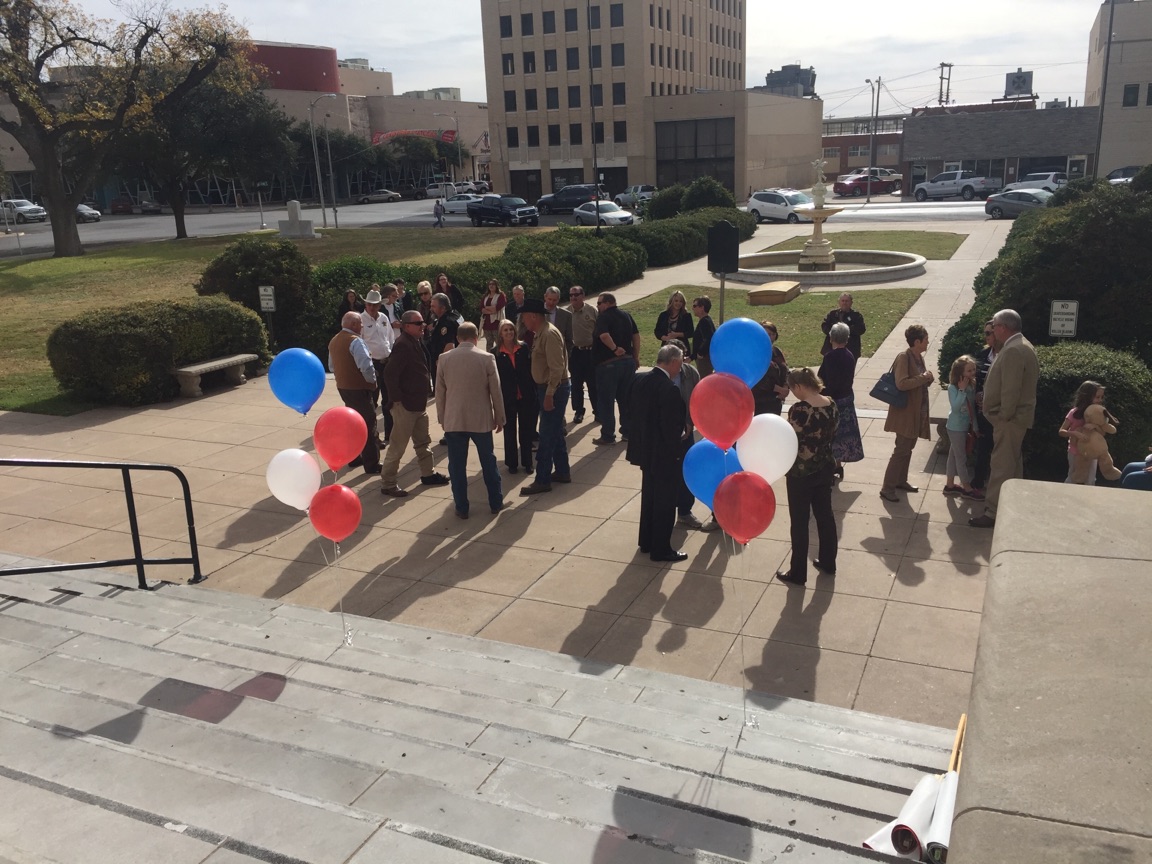 County Republican elected officials not present Tuesday morning included Court-at-law Judge Penny Roberts, Commissioners Ralph Hoelscher and Aubrey DeCordova and Constable James Smith.   
The rally was followed by a reception at the GOP headquarters.  
The 2018 midterm election also includes statewide offices including governor, lieutenant governor, attorney general, land commissioner, agriculture commissioner, and comptroller.  
The winners of of the party primaries in March run in the general election on November 7, 2018.   
Get more stories like this by
signing up for our daily newsletter, The LIVE! Daily
.