The Diverging Perspectives of Candidates in City Council Runoff Election
SAN ANGELO, TX — Billie F. Dewitt accepted the endorsement of the San Angelo Firefighters Political Action Committee that is attached to the San Angelo Professional Firefighters Local 886. With the endorsement came a $2,000 donation from the PAC to her campaign. Dewitt is in a runoff election with Steve Hampton for the Single Member District 6 city council seat. The seat was vacated by long-time Councilwoman Charlotte Farmer who gave up her seat to run unsuccessfully for mayor.
Dewitt has been active in the community since 2001. She rose through the ranks at Ethicon, culminating her career there as the head of human resources.
Dewitt said San Angelo hasn't solved the water supply problem yet, though she does appreciate the contribution the Hickory Aquifer project gives to San Angelo's overall needs. "We don't get enough water out of the Hickory to supply all of the city," she said. Therefore, Dewitt is very much in favor of the collaborative efforts of the West Texas Water Partnership, an alliance of Midland, Abilene and San Angelo, to find more sources. "Water is not off the table," she stressed.
Dewitt is also in favor of spending money on roads, water, and sewer lines. "There's a plan in place. We just want to monitor it, make sure it works and do an adequate job," she said.
On trash, Dewitt is sensitive to complaints business owners have expressed about the high rates. "We have eight more years left on that 10-year contract. I don't know what opportunities we have to renegotiate that," she said. But she said she is listening. She is concerned that curbside recycling wasn't implemented well ("I don't think the planning for its rollout was the best."). If elected, she promised to investigate the latest round of changes—the swapping of weekly recycling pickup for bulk pickup and every-other-week recycling pickup—to see if her constituents are getting the best deal. And she said the 50-cent penalty on everyone's water bill for not recycling enough needs to be looked at, too.
In all, Dewitt said the council needs to pay more attention to detail and ask more questions when making future deals.
"My husband said that when we die, he'll step through the Pearly Gates, but he says I'll still be outside because I'll have a question about everything," Dewitt quipped.
Her opponent, Steve Hampton, thinks the City needs to get tough in negotiations. "The trash contract was not negotiated well," he said. Hampton sees the trash contract negotiations as an emblematic downfall resulting from San Angelo's good manners. San Angeloans don't like to be confrontational, he opines. The end result is the City has been too generous when making deals. He pointed to the City's Development Corporation, or COSA-DC, as another example of negotiating weak contracts. "The resulting contracts are weak and have little recourse in them when the other party defaults," he said.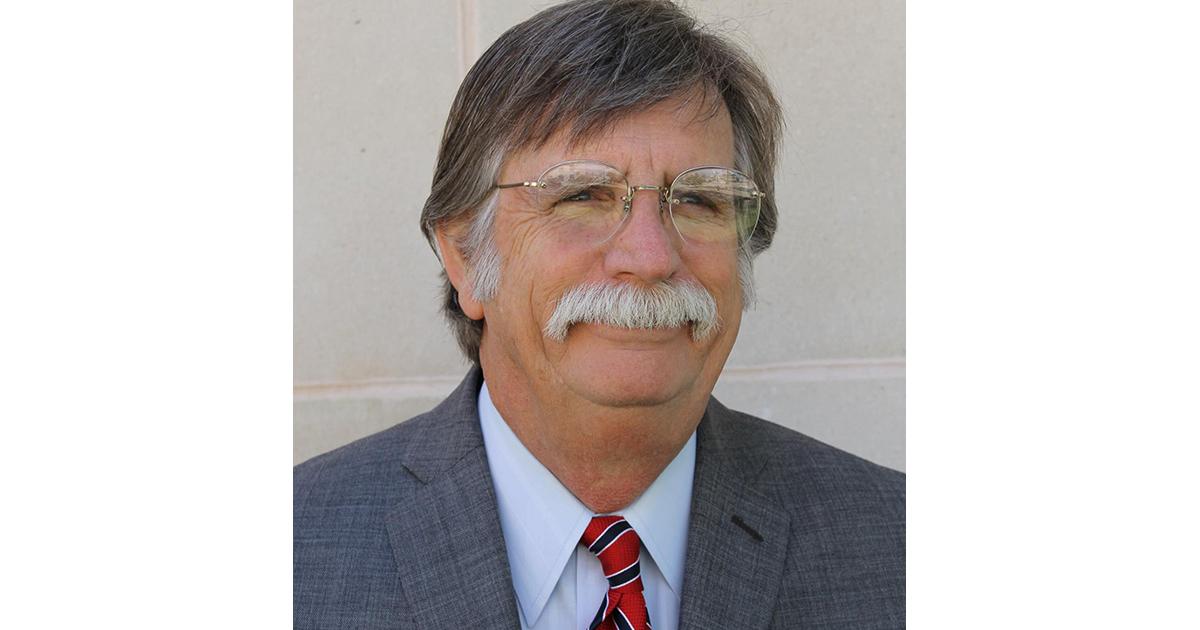 Above: Steve Hampton, candidate for SMD 6 city council. (Steve Hampton)
Low income housing within the confines of Single Member District 4 may arise during the next four years. Here the candidates diverge somewhat. Hampton is principally opposed to government-subsidized housing. Dewitt isn't. That doesn't mean the next Texas Department of Housing and Community Affairs-sponsored apartment complex will be supported by either candidate, but certainly Hampton will oppose it.
Dewitt remembers residents rising up against the low-income housing apartment complex in Southland. Councilman Rodney Fleming, a self-described conservative Republican, was in favor of it and was crucified for his stance.
What would Dewitt do if faced with a similar situation?
She said she would support what her constituents want. She said she is a homeowner too and understands that a homestead is likely a family's largest investment asset. But Dewitt said she'd ask questions first. She said, "I'd want to know why they were against it. Let's talk about the facts and have reasonableness. Because at one point during the last housing discussion, the comment was, 'those people.'"
"Well, who are 'those people'?" Dewitt asked. "And why do you feel that way?"
During the campaign, Dewitt has been criticized for being a community organizer, a buzzword that can kill a political campaign in west Texas. Lyleann Thee wrote us, warning that, "Billie Dewitt is a member of the West Texas Organizing Strategies (WTOS). That's a community-organizing group that was part of 'Acorn' before it had it to be disbanded for political corruption. They advocate 'social justice,' free everything: healthcare, education, food, housing, birth control, etc., in exchange for personal liberty. They are also in favor of open border, WTOS meetings are closed to the public!"
Dewitt doesn't shy from her activist roots. Floyd Crider, who is a steering leader for WTOS, said that the group doesn't have individual memberships. Rather, area churches are members. "Who doesn't want better streets, sidewalks, better housing, less crime and other amenities in their neighborhood?" Crider asked rhetorically. WTOS representatives have advocated for their neighborhoods, Crider said in a phone interview yesterday.
But Crider said Dewitt is not a member per se, because she is not a church. That doesn't mean Dewitt doesn't support WTOS initiatives, however. "And if you're going to start accusing us for being un-American, I'm going to ask you to compare our DD-214s," Crider, who is an 25-year U.S. Army veteran, said.
Hampton's vision for San Angelo isn't unique; many may agree with his assessment. "I'd like to see San Angelo become the Sun City of the South." Sun City is a planned retirement community brand. "We have good hospitals, pleasant weather, and San Angelo is always ranked as a top 10 retirement community. I don't know why we don't market that more," Hampton said. Besides, Hampton said, seniors are generally law-abiding. If San Angelo's average age were to rise, we wouldn't have as much crime and we could save money on police, he said.
"A retirement community isn't glamorous, so I guess that's why we don't market San Angelo that way," Hampton said.
Hampton was previously a city councilman in Fort Stockton about eight years ago, before moving to San Angelo. He arrived on the Fort Stockton city council just as former San Angelo mayoral candidate Tony Villarreal ended his term as mayor of Fort Stockton. San Angelo City Manager Daniel Valenzuela was still the Fort Stockton city manager back then.
How is Valenzuela doing?
Hampton said he thought Valenzuela did a good job in Fort Stockton given the circumstances, and believed his heart is in the right place. He thinks Valenzuela is also doing well in San Angelo and doesn't see a need for a change. "I've seen him work hard to save money (in Fort Stockton). I know he tried to do a good job there," he said. Hampton is a budget hawk.
Valenzuela left Fort Stockton to assume the same role in his hometown of Eagle Pass before earning the job in San Angelo. Hampton said Valenzuela left Fort Stockton in a natural career progression.
As with all bureaucrats, Hampton is skeptical, though. "Valenzuela is the devil I know," he said.
Election day for SMD 6 voters is Saturday. The County Elections office reported this morning that 547 citizens have voted early, 184 of them by mail. Polls are open from 7 a.m. until 7 p.m. Saturday. Here is where the voting centers are.
Get more stories like this by
signing up for our daily newsletter, The LIVE! Daily
.