Exclusive: Dick Morris Predicts Trump Surge Will Carry Him to Victory
Political commentator, former Clinton aide, and author of the book about this presidential campaign titled Armageddon-How Trump Can Beat Hillary, Dick Morris said this morning "the world is coming around" to the idea of a Trump presidency in an exclusive interview with San Angelo LIVE!
"Trump is surging," Morris said with confidence.
As proof, Morris points to the ABC News poll, the most recent Fox News poll and the daily tracking polls conducted by Rasmussen, Investors' Business Daily and the Los Angeles Times that show the race in a virtual dead heat.
"It's a compelling closing of the gap between Trump and Democratic presidential nominee Hillary Clinton," Morris said.
The reason? Morris said in the internal data attached to the polls, it shows "the white, blue collar voters coming back to Trump in a dramatic way."
He cited the numbers from his latest article on the race. "White men who have only a high school education backed Trump by 16 points in the Fox News poll of one week ago, now support him by an amazing 30 points, a gain of 14 in Trump's direction. Among women high school graduates who have no college, Trump's margin has swelled by 7 points in the same period," Morris wrote yesterday. He also released a special report video explaining the phenomenon.
"The surge has brought Trump from six points behind to three behind in a week's timespan," Morris said, referencing the latest Fox News poll. The Fox poll is the only poll that also publishes enough internal data that can be analyzed.
He called the swing towards Trump a "massive surge" of both men and women who are white and hold just a high school education. "An amazing change," Morris said.
Morris admits he was wrong about presidential candidate Mitt Romney in 2012. He predicted a Republican Romney win against Obama. What is different this time?
"Well, first of all I was not the only one who called 2012 wrong. CNN and Gallup were also predicting a Romney win back then too," Morris said. "In 2012, Hurricane Sandy blocked polling just weeks before the election," Morris explained. Plus, the data polls collected back then were not at the same quality that the polling technology available in 2016 provides.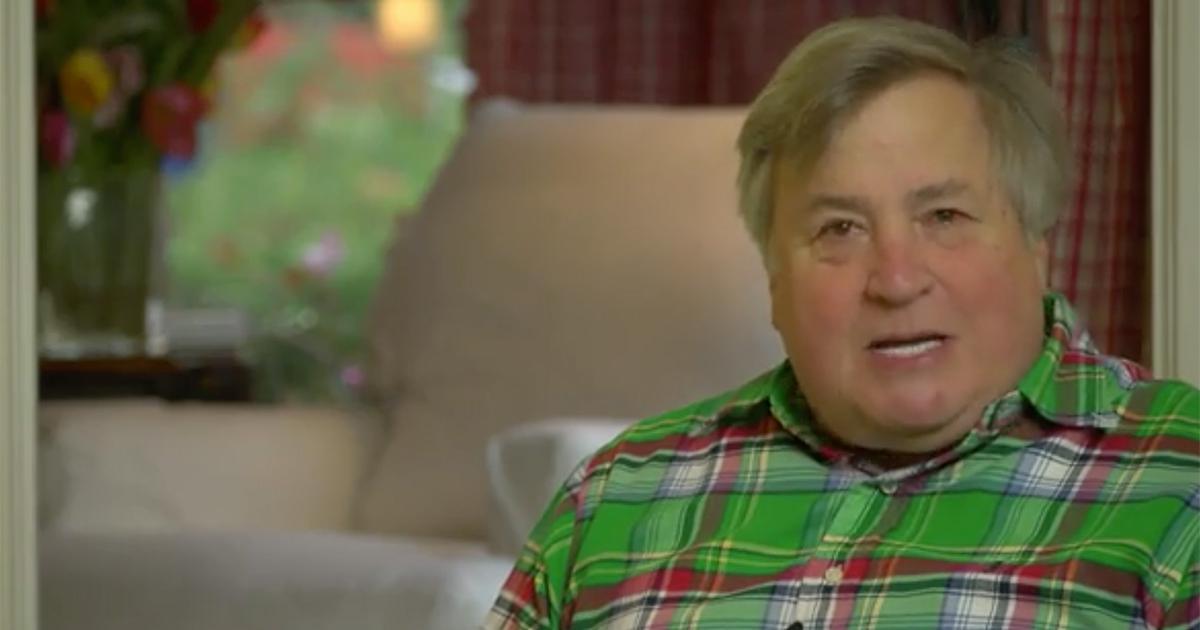 Above: Dick Morris. (DickMorris.com)
"And then you had New Jersey Governor Chris Christie and President Obama touring the storm's aftermath together," Morris explained. Polling in 2012 wasn't able to take the impact of Hurricane Sandy fully into account because there really was no polling in the storm's aftermath. The telephone lines were down along the eastern seaboard, Morris said.
Morris explained that the movement toward Trump by what he termed as the "downscale voters," or white, lower middle class voters, male and female, with just high school education, is significant. "They are not a part of the electoral process until usually very late in game, and they usually break for the Democrats," Morris said. He predicts, based on the Fox News poll internal data, these voters will turn out to the polls for Trump up and until Election Day. "This is not a small group of voters. Their numbers are quite large," Morris said.
For a historical perspective, Morris said this election parallels some aspects of the 1940 presidential election. Back then, the nation assumed Arthur Vandenberg, the establishment Republican candidate, would be the nominee. But as Nazi Germany's Blitzkrieg marched through Europe and put the British Isles at risk, Republican sentiment aligned quickly with Willkie's more interventionist approach to foreign policy. He swept the Republican nomination as a businessman-turned-political novice, Morris explained. This was despite the national media, particularly the New York City media, declaring Willkie's candidacy dead on arrival, Morris said
World events of 1940 greatly impacted the U.S. presidential election on the eve of the U.S. entering Worth War II. The same international forces are at play in 2016, Morris said.
What makes 2016 different from 1940, however, is there is no incumbent. In 1940, popular President Franklin Roosevelt easily dispatched Republican Willkie.
Can Hillary Clinton do the same to Trump?
Morris was not predicting war. Rather, he said, this election has become the centerpiece of the competition pitting the populist nationalists versus the globalists that is sweeping Europe and now the U.S. Morris said he was an advisor to the pro-Brexit side in Great Britain and sees many parallels. In June 2016, a populist voter turnout in the UK led to 51.9 percent in the U.K. voting for leaving the European Union, an election all saw as very close, just like Trump vs. Clinton. Many were predicting a Brexit defeat days prior.
 "I don't have any inside information from her campaign, but you can tell she's not well," Morris said. "Clinton has limited capacity to defend herself."
"She really has no issues she can raise against Trump," he said. Of course she could find some more women to come forward, but Morris believes the impact has run its course. "She's falling and fainting. The signs are there of her health problems. And she's not really campaigning," Morris said. The last two weeks of the campaign are when candidates traditionally are everywhere. Morris quoted Trump's charge that Hillary Clinton is instead "sleeping."
Morris said that Trump is showing great courage in his campaign. One of the primary reasons the working class is voting for Trump, Morris estimates, is his brutal honesty. "His bluntness is his biggest asset and his biggest defect," Morris said. While the media pounces upon Trump's misstatements, the working class voter views Trump's bluntness as brutally honest. "They feel that he is not apt to lie," Morris said.
Meanwhile, he said, as Wikileaks is exposing, the Clintons are corrupt. Morris encouraged all to read about Doug Band in yesterday's Wikileaks release. Vanity Fair's headlines read, Wikileaks Reveals How Bill Clinton Profited from the Clinton Foundation. In the article, former Clinton advisor Doug Band is accused of funneling $46 million into the Clinton's hands and then bragging about it. Of Band's boasting, "It's like ''pimp this bribery,'" Morris said.
The Trump Surge, Morris said, is exactly what he predicted in his book, Armageddon. "The last minute surge of blue collar workers, many of whom are entering the process for the first time, and haven't been polled in the past, are shaking their head, looking around saying 'Oh yeah! The election is coming. And I like Trump,'" Morris explained.
This surge in the last days traditionally helps Democrats. Now it's going to help Trump. "Big time," Morris predicted.
Get more stories like this by
signing up for our daily newsletter, The LIVE! Daily
.