Tom Green County Sees Average Early Voting Turnout Unlike Other Cities
SAN ANGELO, TX – Early voting began yesterday across the state of Texas, ahead of the November 8 Election Day. Many places across the state saw a record-breaking turnout of early voters. In North Texas, as many as 58,000 Dallas County residents flocked to the polls to cast their votes. According to WFFA8, this was about 20,000 more early voters than in 2012. Unfortunately, Tom Green County did not set a new record. Tom Green County only had an estimated 1,640 residents cast their votes yesterday.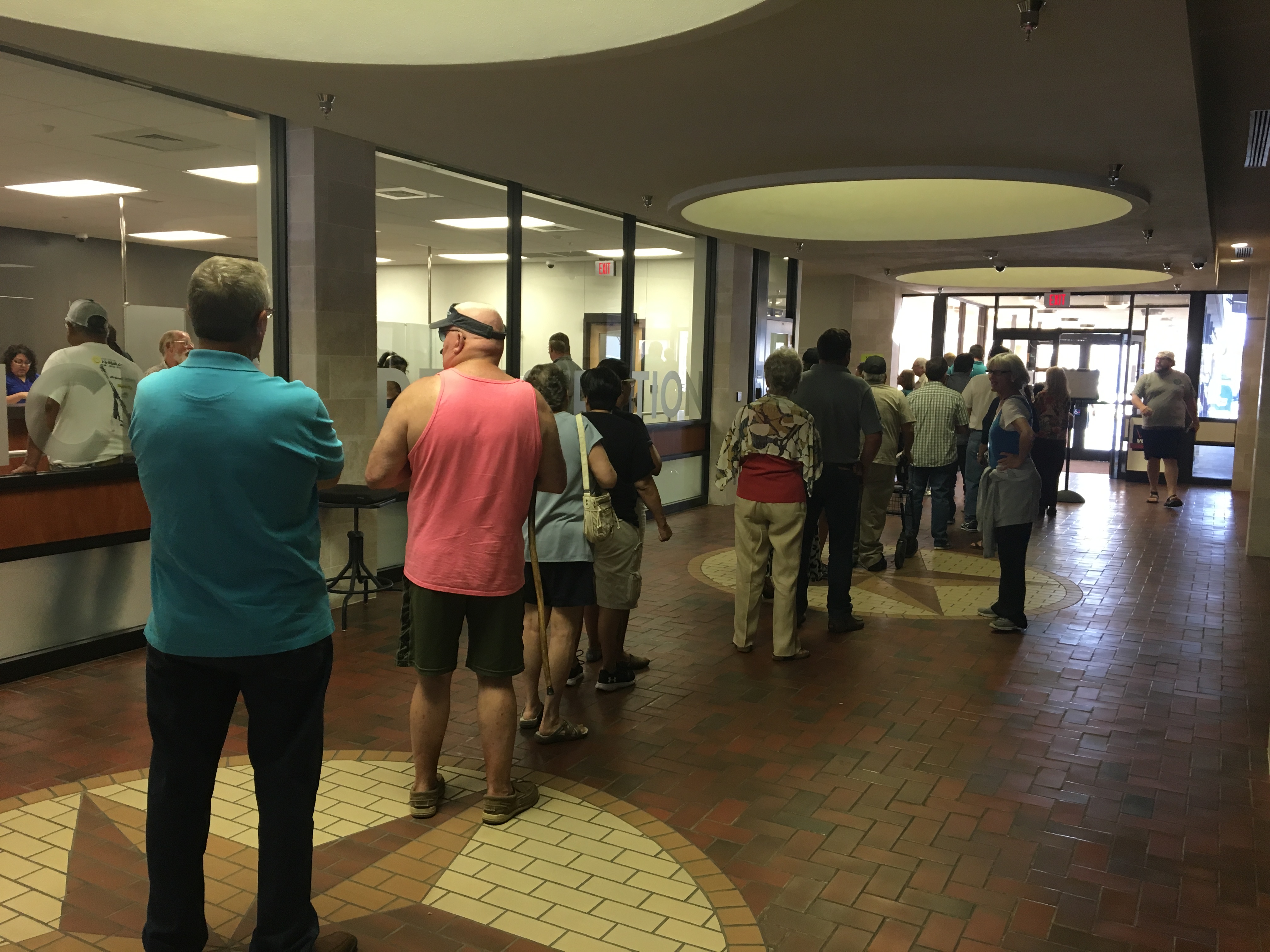 However, 1,640 casted votes are better than none! Early Voters can still head over to the Edd B. Keyes Building located at 113 W. Beauregard Ave to cast their votes.

Across the state of Texas, another record was set: about 15.1 million residents were registered to vote by the October 11th deadline. This means an estimated 78 percent of the Texas voting-age population is registered to vote. Early Voting will be available through November 4th. Any registered voter may vote early in person. Make sure to bring a valid form of voter identification when heading out to vote.
Those people needing to apply for Ballot by Mail must complete an application that has to be received by the Voting Registration Office by Oct. 28. Early voting ballots submitted by mail must be received  by 7 p.m. on November 8th. Your vote is your voice, and San Angelo LIVE! encourages every registered voter to head to the polls. 
Get more stories like this by
signing up for our daily newsletter, The LIVE! Daily
.