Chief Frank Carter Takes Command of the San Angelo Police Department
A new era for the San Angelo Police Department began today when Lt. Frank Carter was sworn in as the next Police Chief.
Standing in front of a packed council chamber inside the McNease Convention Center, Carter stood and took the oath.
Afterwards, Mayor Dwain Morrison offered Carter a hearty congratulations and offered the microphone for Carter to speak.
"Wow! A long five months. I promised I'm not that old, but I must have aged five years in the last five months," he said.
After thanking the dignitaries of the City of San Angelo, Carter revealed the history of his family.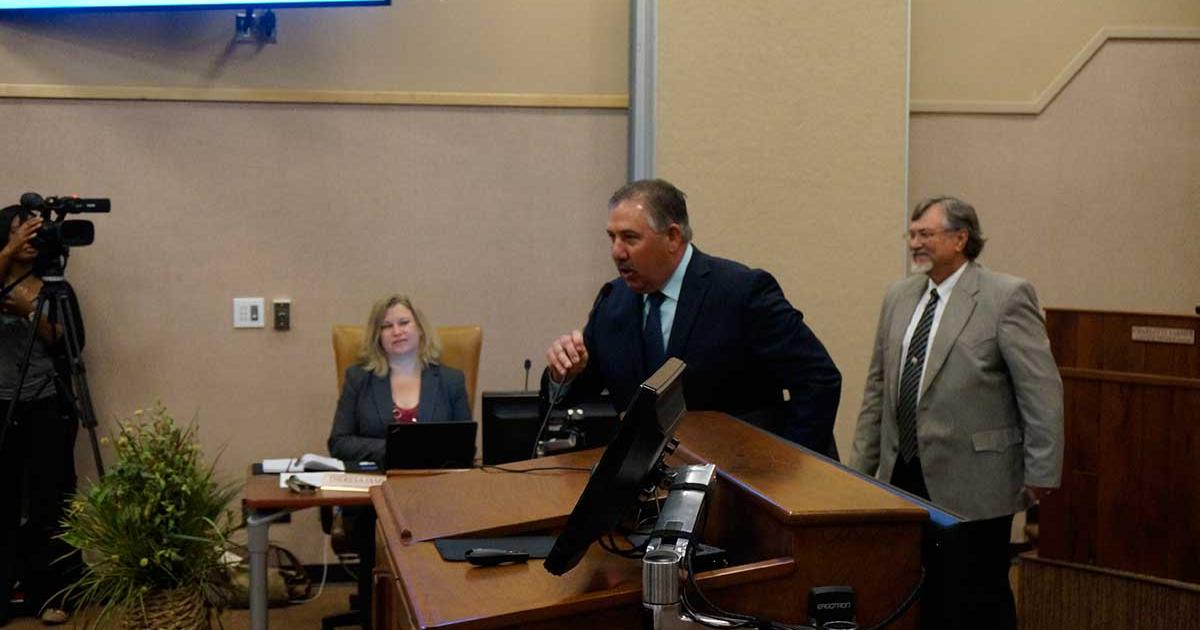 Above: Chief Frank Carter makes his remarks after being sworn in as San Angelo's Chief of Police. (LIVE! Photo/Joe Hyde)
"Many of you do not know, but my father ran in 1978 for police chief. Thirty-eight-years later, we've come full circle. I don't think in the history of the SAPD there's been a chief and an assistant chief, father and son," he said.
Carter's father, Frank Carter, Sr. was an assistant chief in the SAPD years ago. He's now retired.
"I want to thank my campaign manager; come up here," Carter continued. Kim Hall Graves joined Carter at the podium to loud applause.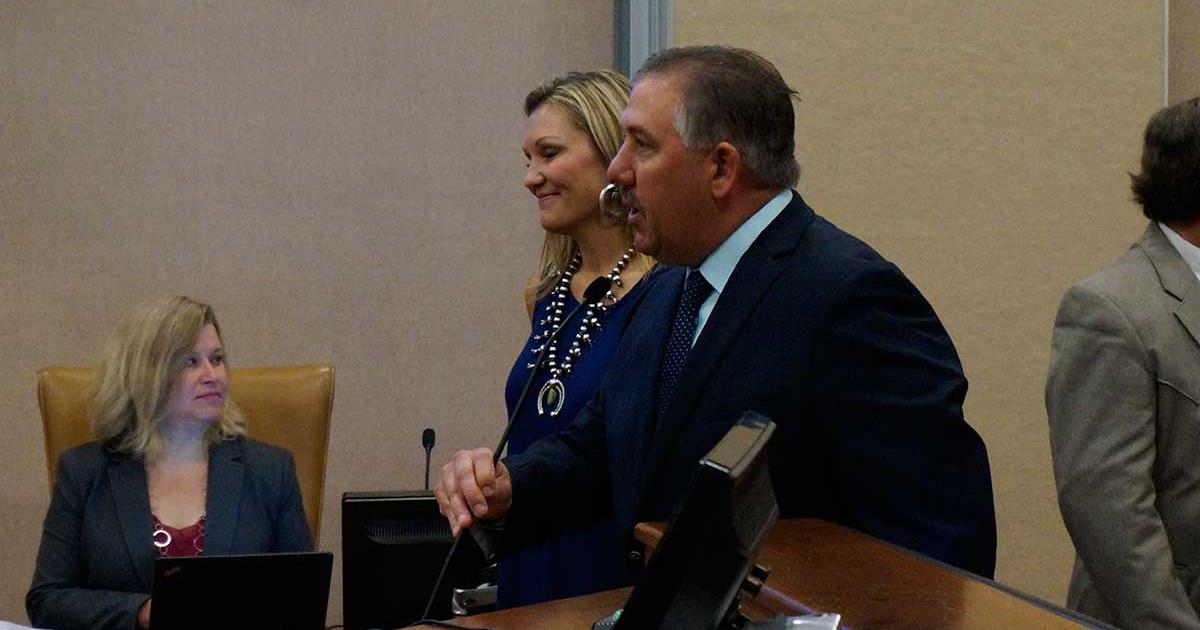 Above: Kim Graves joined Chief Carter at the podium. (LIVE! Photo/Joe Hyde)
"When I asked her to be my campaign manager, she was very hesitant. She said, 'I don't know nothing about politics.' I said, 'Me either,'" Carter explained. "This is just an example. It's not about your experience. It's about your drive and compassion, and what you believe in."
Emails to former Chief Tim Vasquez were auto-responded this morning.
"I am retiring from the San Angelo Police Department. It has been my honor to serve this great community," the return email read.
As of last night, Vasquez said that he had not spoken to, or coordinated a transition with Carter.
Get more stories like this by signing up for our daily newsletter, The LIVE! Daily.