HOUSTON – Tropical Storm Nicolas slammed the Texas Coast overnight and is forecast to cause serious flooding in Houston Tuesday.  
The storm is forecast to move to the north and east and will not affect weather in West Texas.  
Tropical storm Nicholas is slowly moving toward the Houston metropolitan region, according to the National Hurricane Center.
The storm was about 15 miles south-southwest of Houston at 7 a.m. Tuesday with maximum sustained winds of 60 miles per hour. Galveston has already received at least a foot of rain from Nicholas, according to the National Weather Service.
Widespread minor flooding and isolated river flooding is expected across the upper Texas Gulf Coast and southern Louisiana and Mississippi. Nicholas is expected to dump 5 to 10 inches of rain on upper Texas coastal areas. Southern Louisiana could see as much as 20 inches of rain from the storm.
Schools in the Houston region were closed Tuesday and some flights have been canceled at both of Houston's major airports, George Bush Intercontinental Airport and William P. Hobby Airport.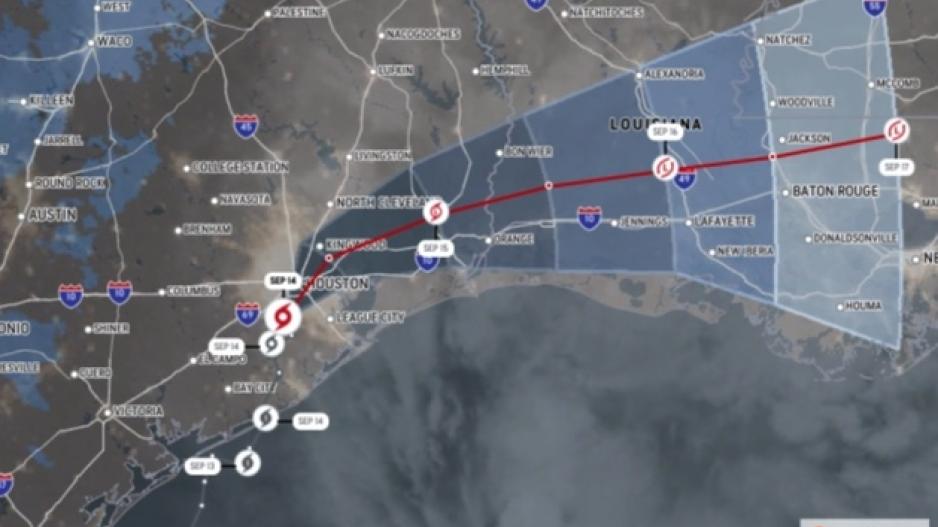 Most Recent Videos