SAN ANGELO, TX – The first and only lunar eclipse of 2021 will happen Wednesday night.
The eclipse will happen at the same time as the Flower Moon. With the eclipse scientist are calling this the super flower blood moon.
This is the first lunar eclipse since 2019. A lunar eclipse will includes three separate events: a supermoon, meaning the moon appears up to 14% bigger and 30% brighter in the sky as its orbit brings it closest to Earth, compared with when it is most distant from Earth; a total lunar eclipse, when the moon passes entirely within Earth's shadow; and a blood moon, when light filtered through Earth's atmosphere during an eclipse turns our natural satellite a rusty, reddish hue.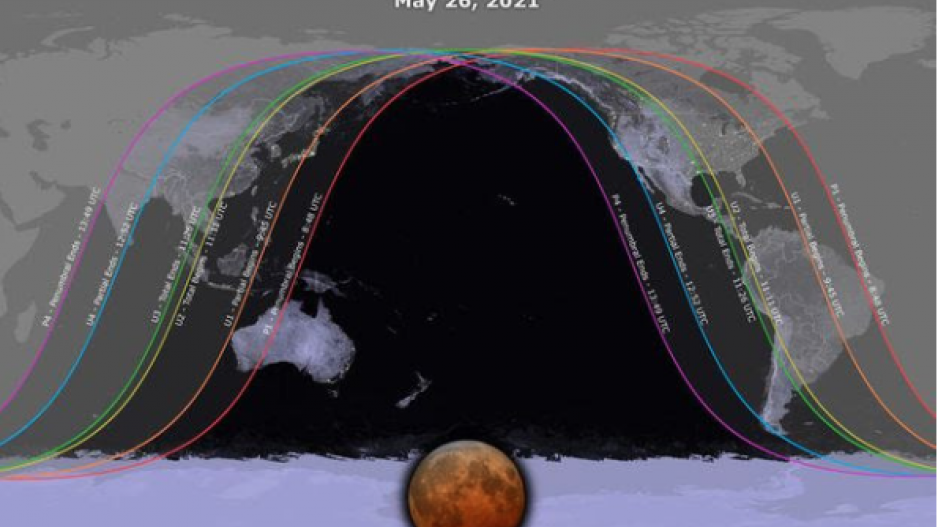 Weather permitting, the eclipse will be visible across western North and South America, when the moon is setting in the early morning hours. It will reach its peak, however, after the moon has set for most U.S. locations.

The eclipse will begin as the moon touches the edge of Earth's shadow at 4:47 a.m. EDT, according to NASA's eclipse page.

The moon will be completely shadowed by Earth for about 14 minutes and 31 seconds.

Lunar eclipses can safely be viewed with the naked eye. Special dark glasses are needed to avoid eye damage when viewing a solar eclipse.

During the eclipse, the moon's shadow will fall across NASA's solar-powered Lunar Reconnaissance Orbiter, which has been mapping the moon's surface from lunar orbit since 2009. To conserve energy during such blackouts, NASA typically turns off the power to all but one of the orbiter's sensors. One is kept running—a radiometer device that measures infrared thermal radiation—so NASA can see how the lunar surface responds to the sudden changes in surface temperature as the sunlight flickers off and then on again.
Most Recent Videos