PORT ARANSAS, TX – The record for the largest bluefin tuna was broken Tuesday after a Texas angler caught a nearly 900 pound fish.
According to the Port Aransas South Jetty, on Apr. 13, Troy Lancaster reeled in a tuna that was 10'1" long and weighed 876 lbs.
Lancaster is a local from the Island who was on a boat captained by Capt. Justin Drummond.
The previous state record for the bluefin tuna is 8'5" inches long with a weight of 808 lbs. This record was set in 1985 by Trina Isaacs.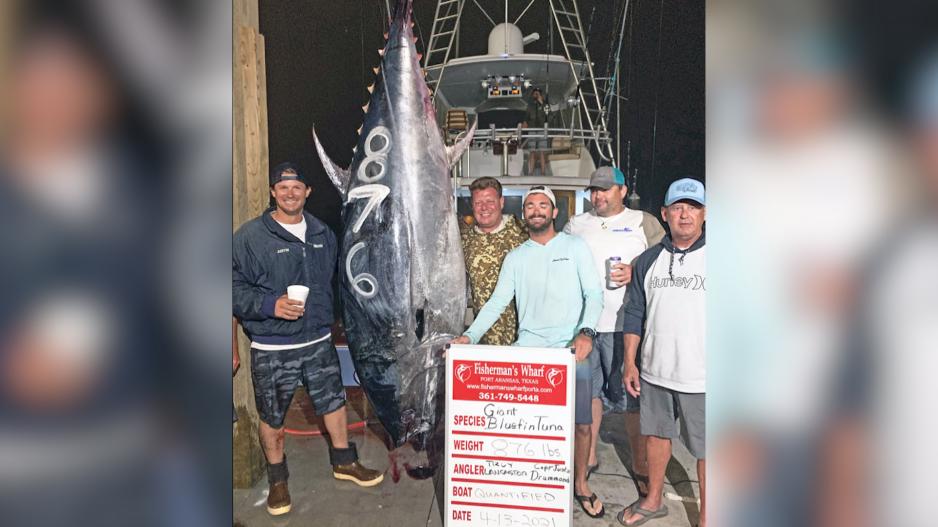 Lancaster told the Jetty that it took him over 12 hours to catch the fish and then over an hour to get it onto the boat. 
The giant fish was caught 160 miles off the coast of Port Aransas.
Video Coverage of the 2021 San Angelo Rodeo