SAN ANGELO, TX – The flags are at half staff today to honor the lives of the Capitol Police Officers who lost their lives during the violent attack at the Capitol building in Washington.
Following a proclamation issued by President Trump on Sunday, "the flag of the United States shall be flown at half-staff at the White House and upon all public buildings and grounds, at all military posts and naval stations, and on all naval vessels of the Federal Government in the District of Columbia and throughout the United States and its Territories and possessions until sunset, January 13, 2021."
The proclamation is to honor the lives and public service of 42-year-old Brian D. Sicknick and 51-year-old Howard Liebengood.
Officer Sicknick passed away Thursday night as a result of the injuries he sustained during the attack. Sicknick joined the United States Capitol Police in July of 2008 and currently served in the department's First Responder's Unit.
Sicknick was a veteran of the New Jersey Air National Guard. His family released a statement after his death.
"There really aren't enough kind words in any language to describe how sweet Brian was. He was truly a lovely, humble soul. We are missing him terribly. He was sweet-natured through and through. Everyone who met him adored him. He also loved his dachshunds dearly, spoiling them, and ensuring they got the best care possible."
"He loved his job with the U.S. Capitol Poice and was very passionate about it. He also had an incredible work ethic. He was very serious about showing up to work on time and refused to call out sick unless absolutely necessary. Our loss of Brian will leave a large hole in our hearts. The tremendous support we have received from the U.S. Capitol Police, the law enforcement community and the community as a whole has been overwhelmingly warm and generous. We're very grateful for everyone's kindness during this difficult time."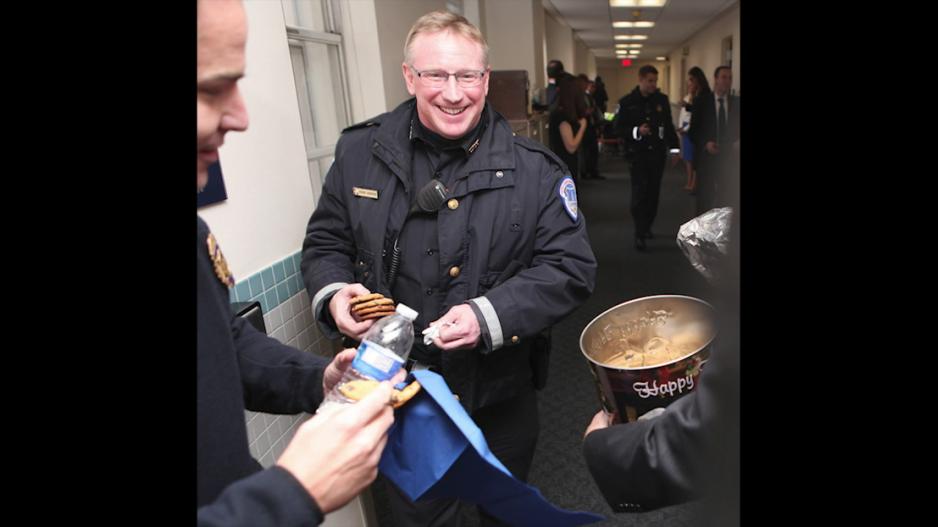 Officer Liebengood's death was confirmed on Saturday, January 9. Major outlets are confirming the officer passed away after committing suicide.
Liebengood joined USCP in April of 2005 and was assigned to the Senate division. He was part of the group of officers that responded to the riot.
"We extend our deepest sympathies to Officer Liebengood's family and we mourn the death of a friend and colleague who worked alongside us to protect the lives of the Members of Congress, their staff and all who serve at the U.S. Capitol," said the USCP union in a statement.
The family's lawyer, Barry Pollack, made the following statement on behalf of the Liebengood family.
"His death is a tragedy that has deprived all of us a dedicated public servant. "His family has suffered a devastating loss and asks that they be given space to grieve in private."
Most Recent Videos