Congressman Mike Conaway Dodges a Bullet at Virginia Shooting
ALEXANDRIA, VA -- Congressman Mike Conaway (R) Midland was uninjured during the early Wednesday morning shooting at the Congressional Republicans baseball practice in Virginia. 
Conaway has participated in the annual Congressional Baseball game for several years and was present at this morning's attack. 
Conaway's communications director Emily Hytha said in an email this morning, "He was there, but is okay.  None of our staff members were there."
Conaway represents Texas' 11th Congressional District which includes San Angelo and Midland. 
According to reports, a gunman opened fire on members of Congress and staff members at a baseball practice in Alexandria, VA injuring several people.  Louisiana Congressman Steve Scalise, the House majority whip and third highest ranking Republican in the House. 
Republican Congressman Jeff Flake said Scalise was shot in the hip and that the gunman was also shot.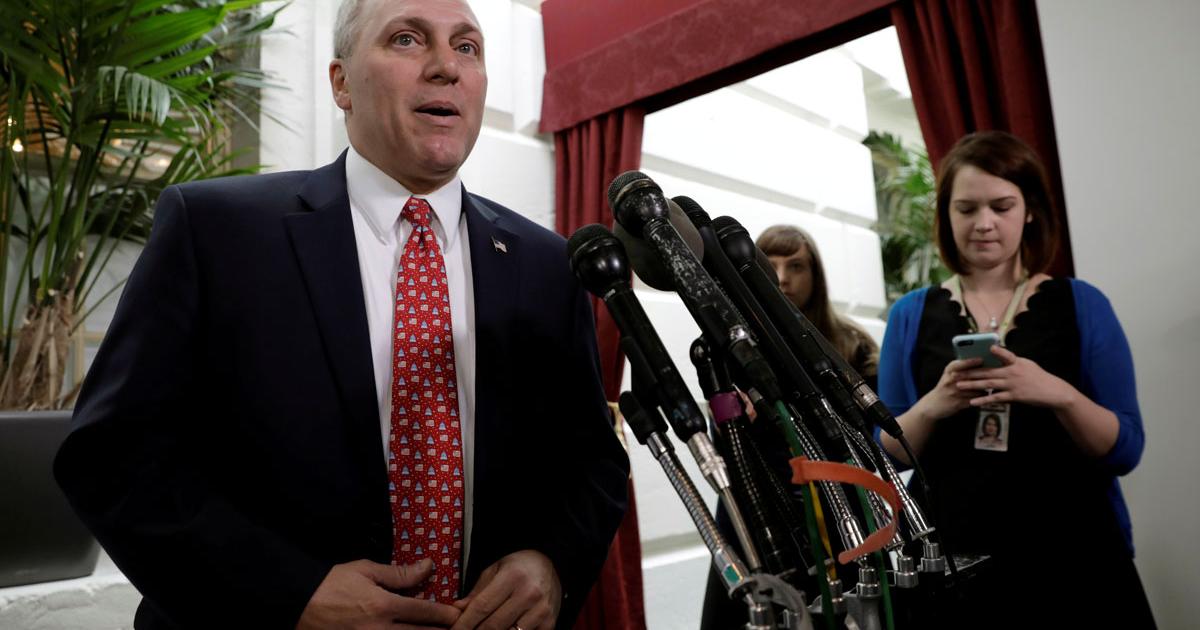 Above: Congressman Steve Scalise (Reuters/Kevin Lemarque) (file photo)
Representative Mo Brooks of Alabama told reporters the shooter appeared to be white and was armed with a rifle.  "There must have been 50 – 100 shots fired.  I heard Steve Scalise over near second base scream.  He was shot."  Brooks said.  "One of our security detail was shooting back, but it was our pistol versus the shooter's rifle."
The shooter has been identified as 66-year-old James T. Hodgkinson of Illinois. 
Five people were taken by ambulance from the scene.  Two of the wounded were Capitol Hill police who were at the scene. 
Texas Congressman Roger Williams (R) of Weatherford was also at the baseball practice.  His staffer Zack Barth was also shot according to reports from the scene.  
Fox News reported at 11 a.m. that President Trump said the shooter, James T. Hodgkinson, is dead.
This is a developing story. 
Some information for this report came from Reuters Reporters Sarah N. Lynch and Ross Colvin.
Get more stories like this by
signing up for our daily newsletter, The LIVE! Daily
.