SAN ANGELO, TX –– The City of San Angelo is ending the work week with 395 new Covid infections reported Friday.
In the last five days, a total of 2,587 new infections have been reported in Tom Green County, in addition to five coronavirus-related deaths.
According to the daily Covid-19 report, there are currently 77 patients hospitalized –– 17 more than on Monday.
Below is today's COVID-19 report:
Jan. 21, 2022
Total positive cases: 37,586
Active cases: 5,996
Currently hospitalized: 77
New positives: 395
New deaths: 0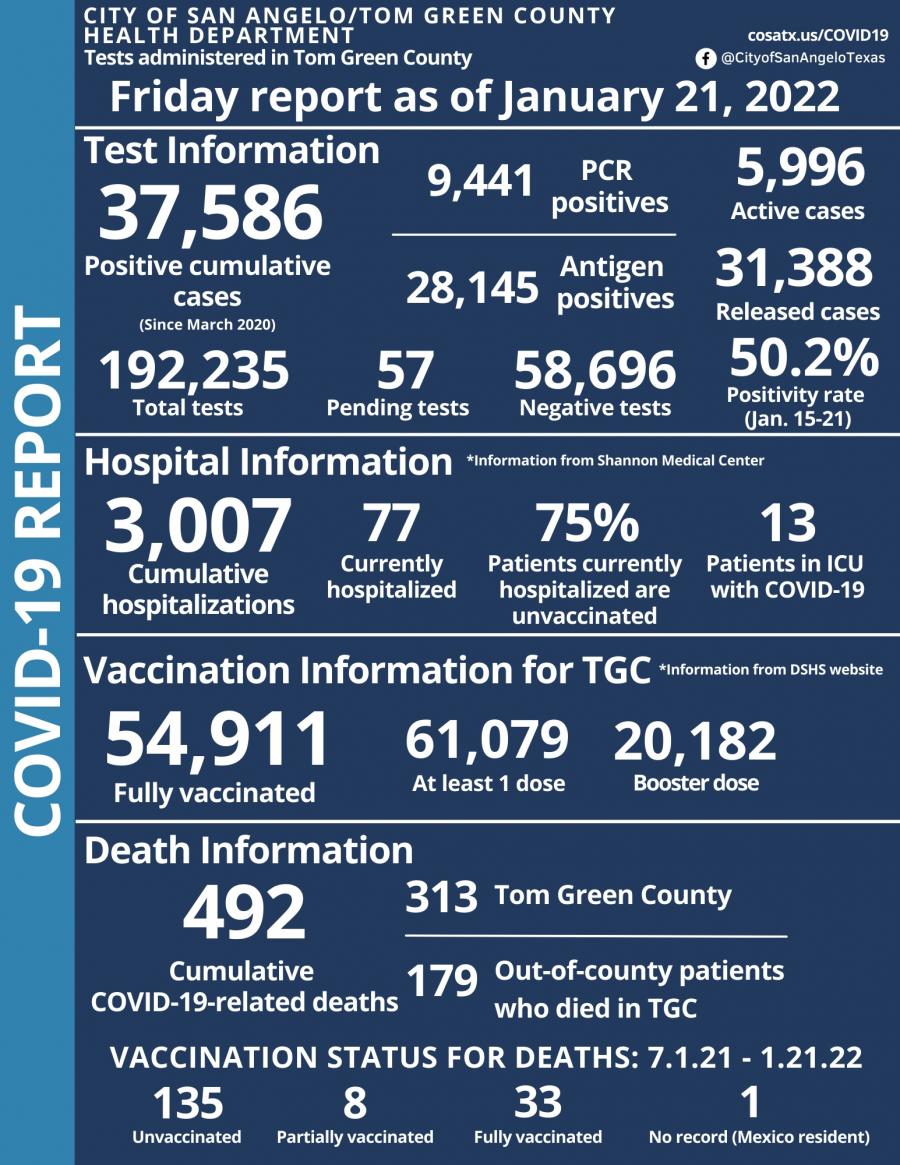 Most Recent Videos