SAN ANGELO, TX –– For years, La Esperanza Clinic on South Chadbourne has been providing medical for San Angeloans and now the facility is getting a major upgrade.
Earlier this week, La Esperanza announced the primary care practice in that location would temporarily relocate to 402 N. Bryant Blvd for the next few months.
The new temporary location will begin treating patients on Wednesday, December 1st.
The South Chadbourne clinic will continue offering behavioral health services at the original location.
For more information regarding upcoming and future appointments contact La Esperanza at (325) 658-5339 or visit the clinic's official website at www.esperanzahealth.org.
The renovations are projected to be completed in the Spring of 2022.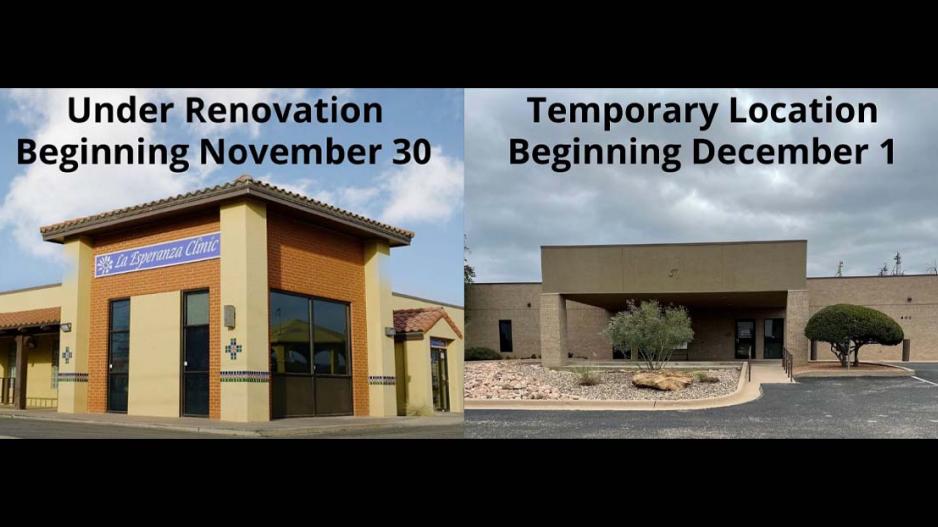 Most Recent Videos