ABILENE, TX -- Even though Trauma Service D, which includes Taylor County, has maintained a relatively low COVID-19 hospitalization rate, Hendrick Medical Center is preparing a mobile morgue.
According to hospital officials, Abilene is expected to face a new surge of the virus and the current medical facilities would not be able to keep up.
The mobile morgue has not been set up, but it onsite at the hospital.
In addition to the mobile morgue, the hospital is also preparing for the possible uptick of coronavirus cases. 
Hendrick's is planning to have alternative care sites like tents and vacated areas of the hospitals. Even though the alternative areas could help ease the burden on the hospital, they are not ideal for caring for patients.
"Although we have not been wrong on our past predictions, I hope I'm wrong on this one," said CEO Brad Holland.
To keep the community apprised of the current situation the hospital created a Community Safety Level Alert. The alert features 6 levels in terms of community safety.
The levels have been identified as the following:
New Normal
Level 1: Cautious
Level 2: Concern
Level 3: High Risk
Level 4: Severe
Level 5: Critical
Level 6: Emergency Economic Shutdown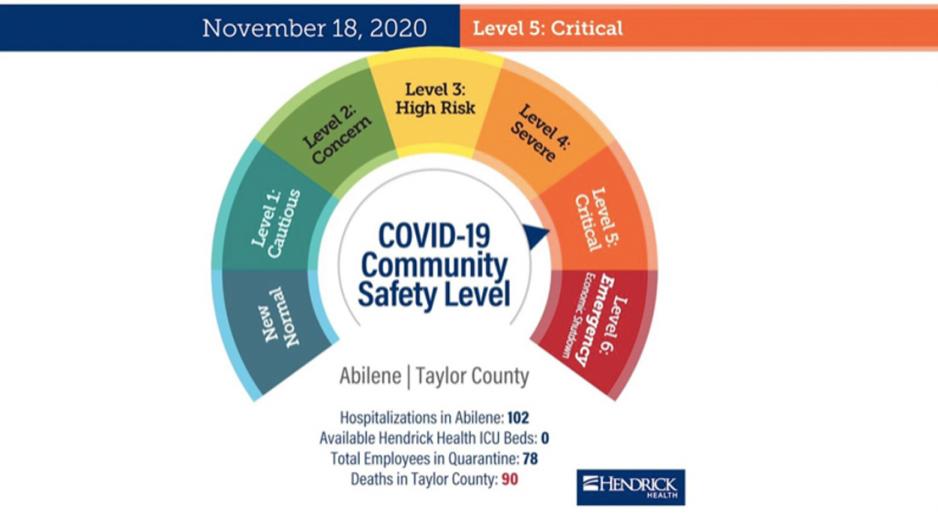 Abilene is currently at Level 5 because there are no available ICU beds in any of the 3 hospitals and there are currently 102 patients hospitalized with COVID-19.
Additionally, 78 employees are in quarantine and 76 nurses are currently on loan from the state.
If the area reaches Level 6, then Governor Abbott will have the ability to "shut down the economy because total hospital capacity is over 15-percent."
According to Holland, until the vaccine is widely available the community should focus on "social accountability."
This includes upholding Abbott's mandates, ordinances, and business requests for employees and customers. The hospital CEO recommends above and beyond ring a mask, social distancing, and frequent hand washing.
"What we have done to date is not stopping the exponential growth in cases," said Holland. "We don't have the capacity to do so."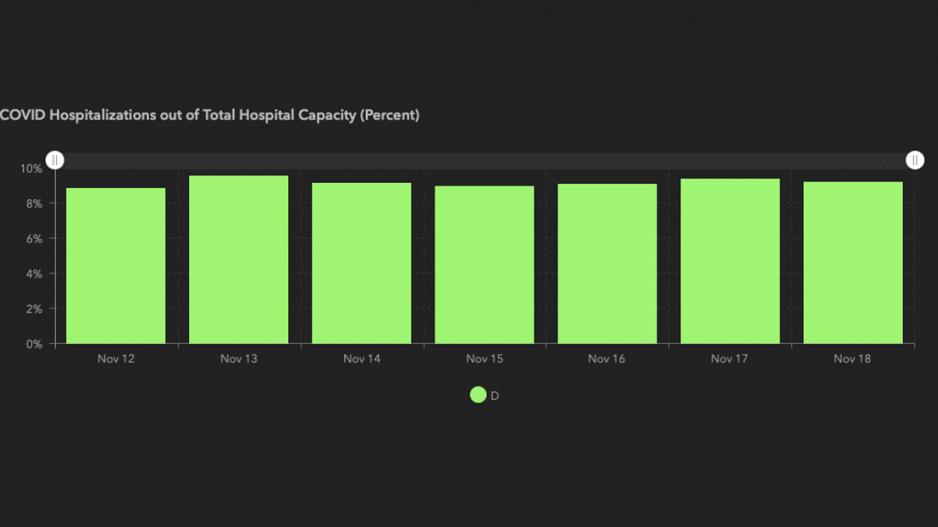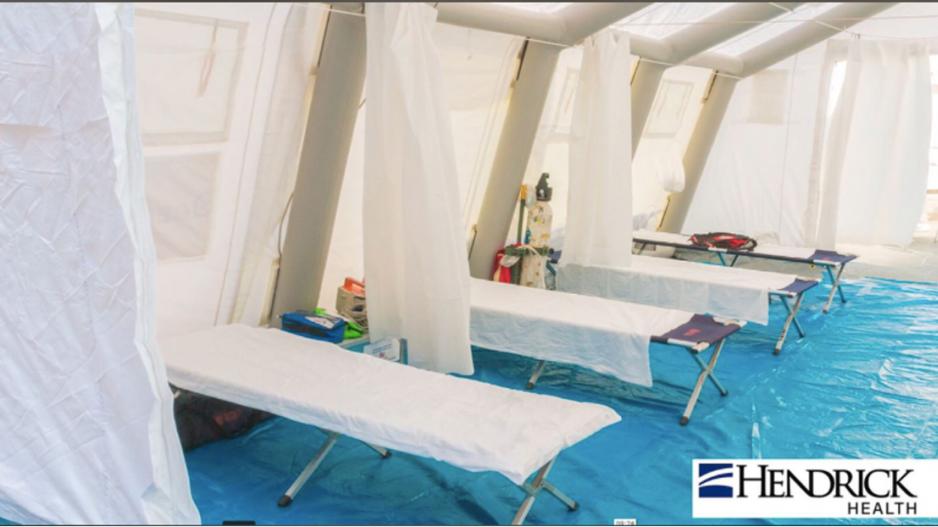 Most Recent Original Videos