Coronavirus: Tom Green County Hospitalizations Down Again
SAN ANGELO, TX -- The San Angelo health department reported another 14 positive cases in Tom Green County. 
The following is the full coronavirus report given by COSA on September 13, 2020:
Total positive cases: 3,448
Active cases: 611
Currently hospitalized: 18
There are 14 new positive cases of COVID-19 to report today: 12 PCR cases and 2 antigen cases.
13 de septiembre de 2020
Total de casos positivos: 3,448
Casos activos: 611
Actualmente hospitalizado: 18
Hay 14 nuevos casos positivos de COVID-19 para informar hoy: 12 casos PCR y 2 casos de antígeno.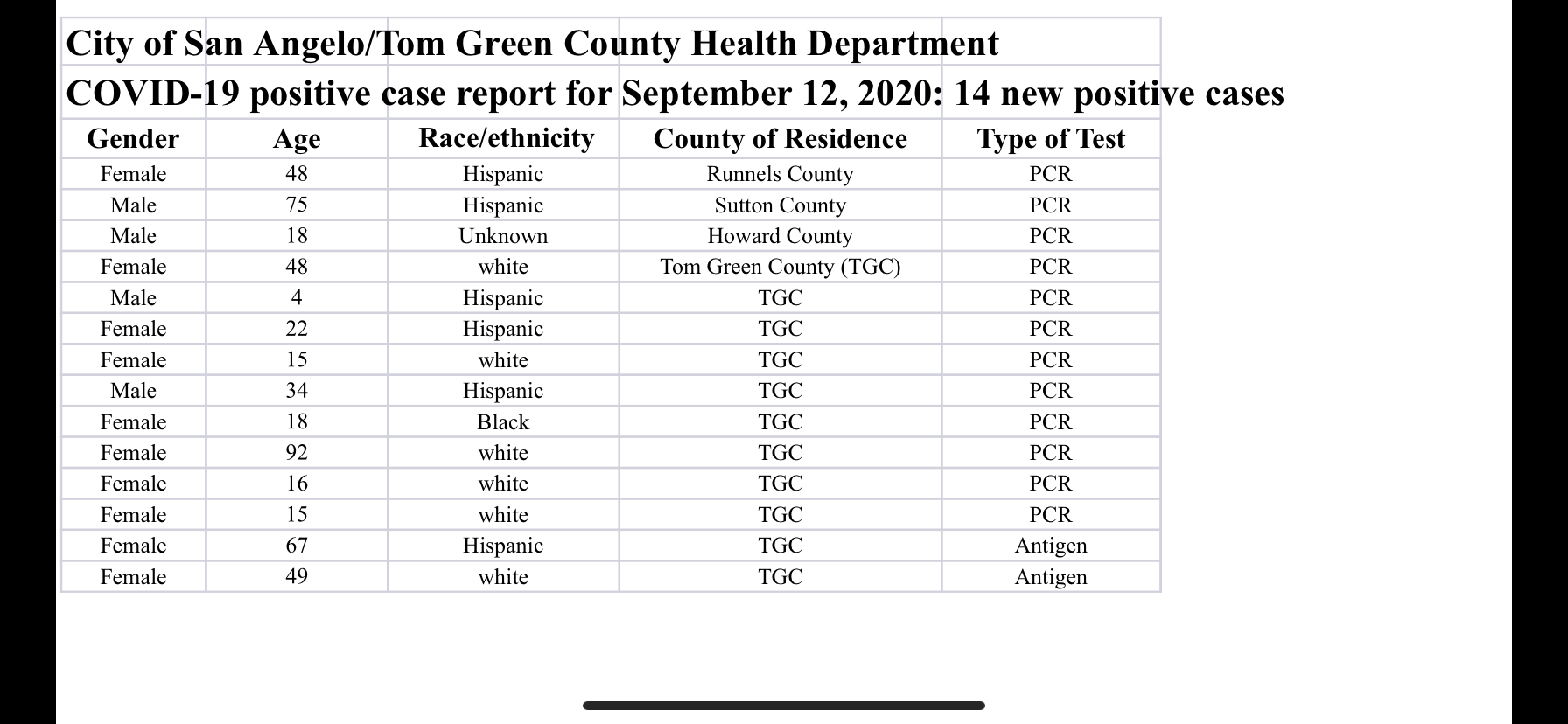 Get more stories like this by signing up for our daily newsletter, The LIVE! Daily.