Coronavirus By the Numbers: Here's the Map of Cases in Texas Thursday
SAN ANGELO, TX – The Coronavirus Pandemic is sweeping the nation and the number of confirmed cases has risen to nearly 1,500 in Texas currently sitting at 1450. 
According to the Texas Department of Health Services, on Mar. 26, there are 1,396 cases in the state of Texas. Of those 18 patients have died.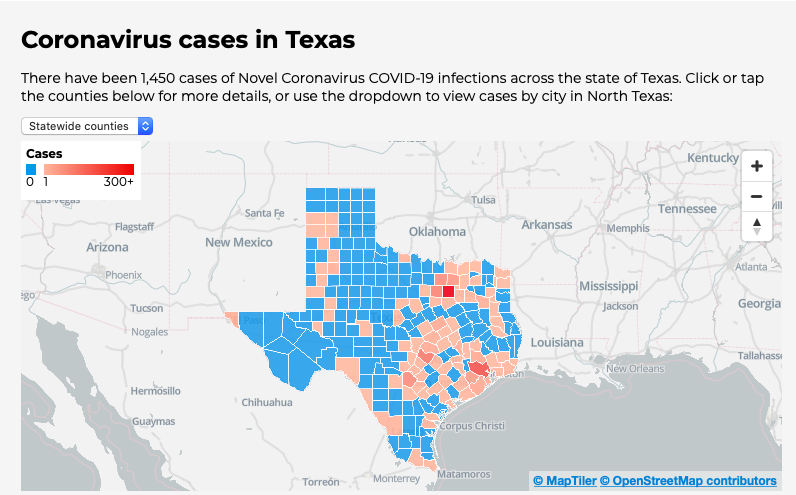 Here's a bar graph of the current cases in March: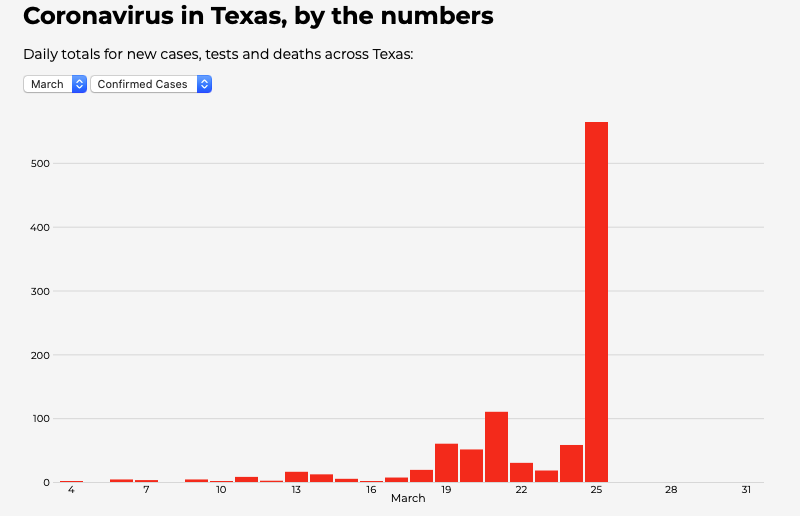 Get more stories like this by signing up for our daily newsletter, The LIVE! Daily.