Planet Fitness Answers Questions About San Angelo Club
SAN ANGELO, TX -- For almost a month now the San Angelo Planet Fitness location in the Southwest Shopping Center has been closed due to what the club has called a maintenance issue in regards to an unforeseen plumbing dilemma. 
Following a number of complaints from discouraged members in San Angelo, this week San Angelo LIVE! reached out to the club's headquarters in New Hampshire. 
In an email reply from the Planet Fitness Senior Public Relations Manager Becky Zirlen she informed us of good news for San Angelo. "There's been great progress on the repairs at the San Angelo Planet Fitness location and it is expected to be open on Monday," she said.
According to local members, the sign below is currently posted on the front door of the club but the biggest question outside of when the club will reopen is will they be billed for the month that the location has been closed?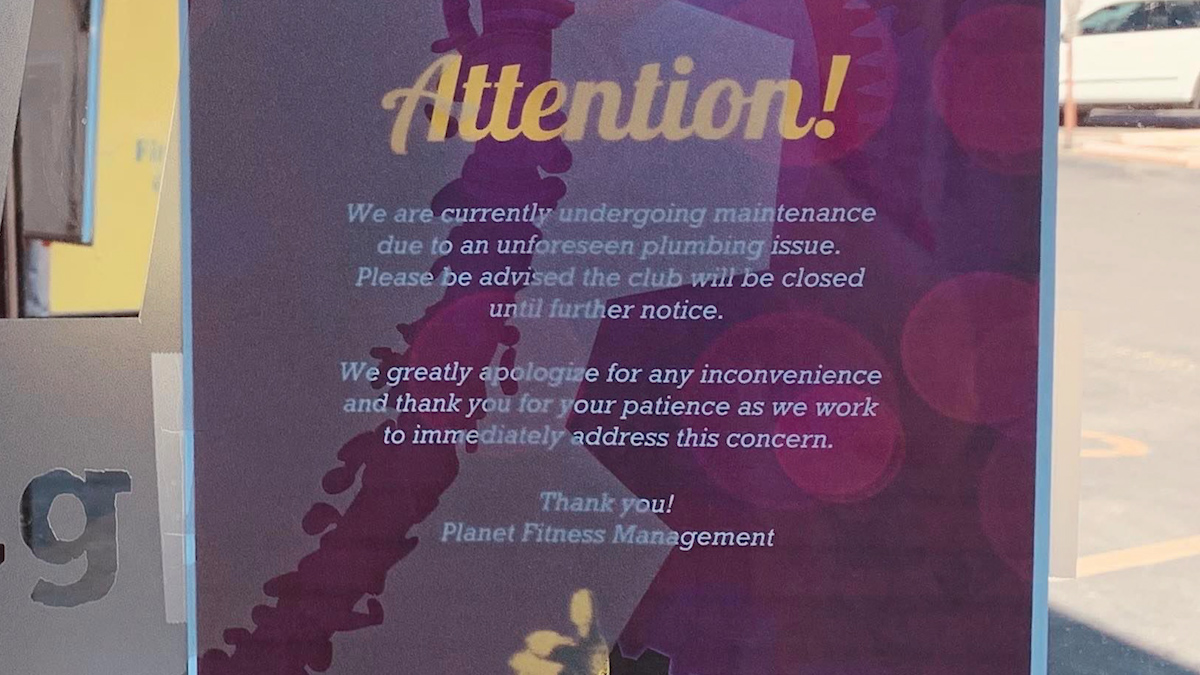 In addition to the announcement of the reopening of the club Planet Fitness also wanted to reassure its members of December billing and its current employees.  
"The local franchisee is grateful for its employees, who have been compensated during the closure and the community's patience," said Planet Fitness Senior Public Relations Manager Becky Zirlen. "And [we] would like to note that members will not be billed for the month of December due to these unforeseen circumstances.
Zirlen also added that the club will soon host a member appreciate celebration with food, games, and prizes. 
Members are encouraged to check their email, the Planet Fitness Website, and the club's Facebook Page for updates.
Get more stories like this by signing up for our daily newsletter, The LIVE! Daily.