San Angelo Widow Grapples with City Sewage Backing Up into Her Home
SAN ANGELO, TX —A 77-year-old widowed woman who lives on Millbrook Drive is living a nightmare she can't wake up from.
A week ago yesterday, Pat Baty was sitting in the chair in her living room when she kept getting the whiff of something foul in the air. She ignored it for a while but the smell became so unbearable that she could not sit still any longer.
She thought the smell was coming from outside and she was right. Her backyard was being filled with human feces and other waste from a City sewage pipe connected to her home. "It looked just like an oil gusher everywhere, except it was human poop," she said.
Pat panicked and went inside to check her home to find her toilets and bathtubs were filling with the excrement as well.
Little did she know at the time that things were going to become much harder. She called her insurance company. They sent two people to investigate, and they told her she wasn't covered. The reason being, Mrs. Baty was not at fault for the poop explosion on her property. Someone else was, they contended.
So she called the City of San Angelo and they told her it was the fault of her neighbors and not the City's problem to fix, according to Baty.
Allison Strube, the Water Utilities Director for the City of San Angelo, said, "Clogs build up occasionally in the systems, and our first action is to get the lines relieved of those clogs by using high-pressure water. Unfortunately, we don't always know about lines being blocked, that they are building pressure, until something like this happens."
Putting items that are not supposed to go down the drain, like grease or (not so) flushable wipes, is what may have caused the poop-splosion into the woman's home.
If her insurance won't cover the cost of clean-up, will the City?
The City is protected from claims like this under sovereign immunity, which is a law that limits when someone can sue state, county, municipalities,  government employees or government utilities that cause injury, death, or damages.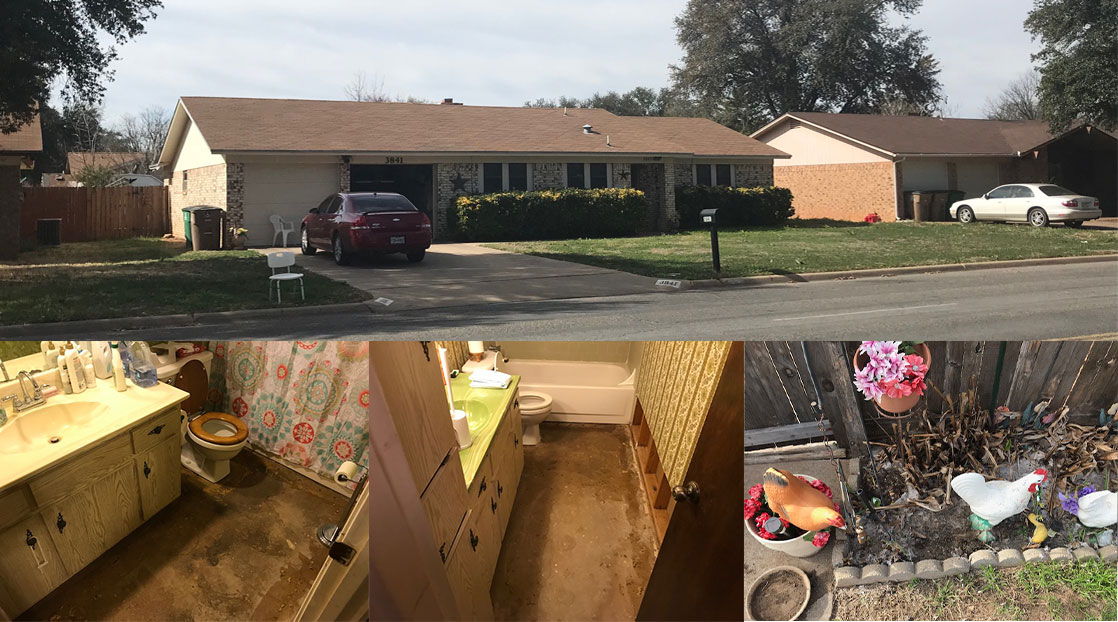 Pat Baty has dealt with countless health problems and is on Social Security's fixed income. She is now being forced to pay for everything that happened out of her pocket. The cleanup will run her roughly $1,200 and the cost of a lawyer to help her is $450, she said.
It is going to be a long road for Pat. "I don't care if I have walls, I just want this disgusting stuff out of my house and the smell to be gone. I did not cause this."
Baty's home was not the only one affected by the poop gusher. A few houses down Peggy Bozarth had one bathroom and her backyard invaded by the same poop-splosion, the sewage line backup. Peggy decided to throw on some gloves and clean the waste herself. 
Not long after, Peggy fell ill and had to go to the emergency room where she found out she might have a case of an E. Coli Bacteria infection. Bozarth claims she believes it was the result of cleaning up the fecal waste without a mask.
Mrs. Baty had the mess cleaned professionally and her house continues to be treated to kill the bacteria and get rid of the smell.
There could be a light at the end of this disgusting tunnel. Theresa James, the City Attorney, sent the "No-Fault Sewer Reverse Flow Reimbursement Checklist." This checklist is for the City of San Angelo Risk Management Division to use to determine whether the resident of a damaged home should receive compensation up to $10,000.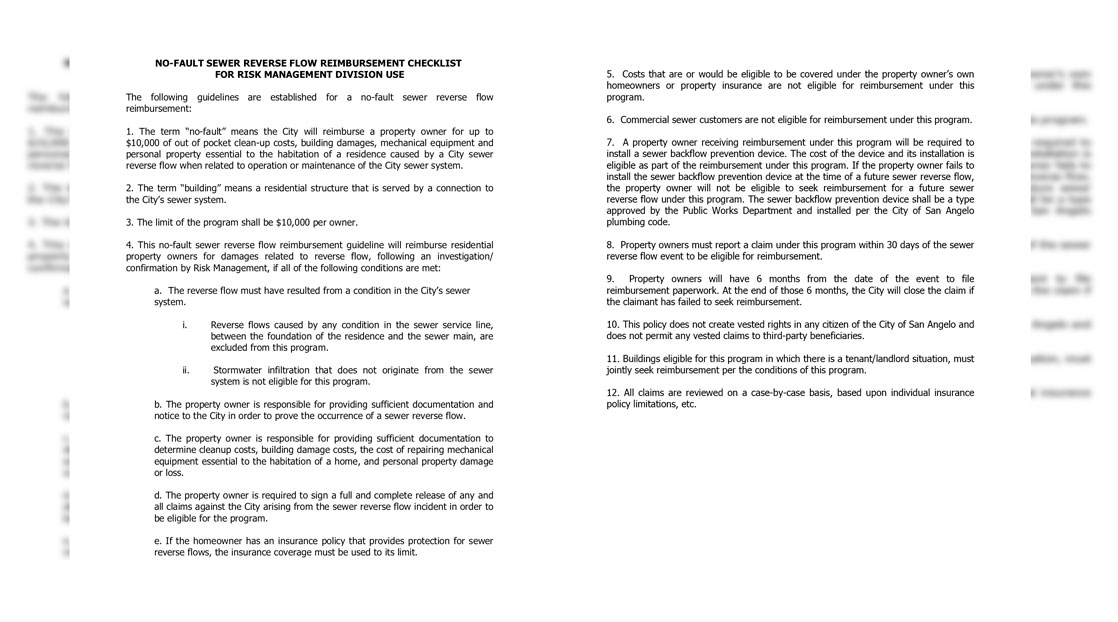 We hope she can make her case, because this is a really crappy situation.
Get more stories like this by
signing up for our daily newsletter, The LIVE! Daily
.