Fun Robots and Free Hernia Screening at SACMC Today
SAN ANGELO, TX. – San Angelo Community Medical Center has dedicated today for free hernia screenings and a live interactive demonstration to welcome their newest robotic addition.​ A steady flow of people has made their way to West Texas Medical Associates at 3605 Executive Drive, to be educated and interact with the new robotic technology. 
Today's clinic was designed to educate individuals on the signs and symptoms of a hernia, a common but misunderstood condition.
The educational event will continue until 5:00 pm today, so go get your free hernia screening and have some robotic fun while you are at it. Kids and adults are welcome to go try your hand on the surgical machine and find out if a doctor is what you want to be when you grow up.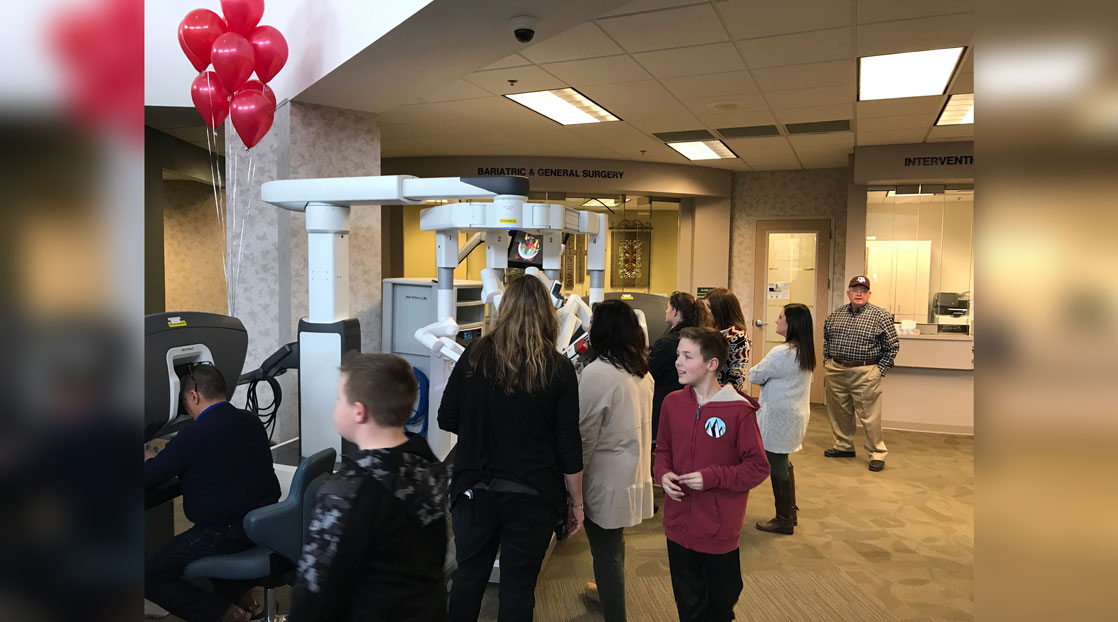 A hernia is a bulging of an organ or tissue through an abdominal opening and there are more than 200,000 cases in the U.S. every year.
The condition is most common in males ages 40+ but females should get checked too. Symptoms include nausea, a bulge, swelling, or groin pain but for some, there are no symptoms, and that makes the free screenings so important.
Dr. Michael K. Boyd, General Surgeon at SACMC, said "We have been doing robotic surgery since 2013 in San Angelo with the older model robot, the Si. They have updated the robot to the Xi and that is what we are exhibiting today."
"The procedure can now be minimally invasive with the help of this technology," added Dr. Boyd, "incisions are smaller, get back to work faster with less pain and less pain medication, which helps with the opioid problem."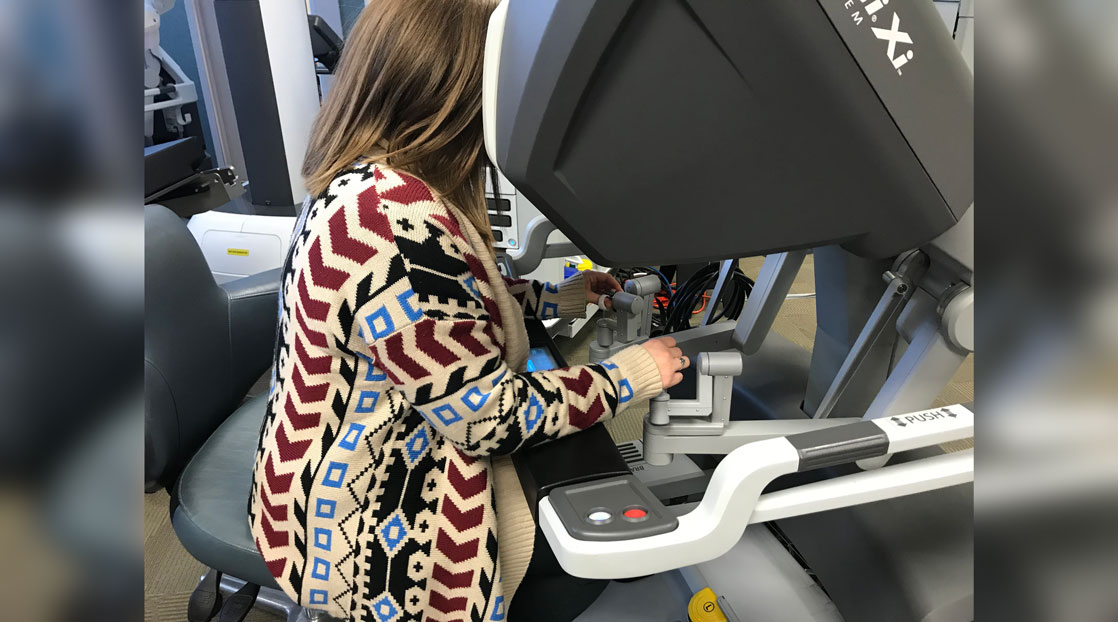 "With a hernia, some people are not as concerned but little do they know, a hernia can cause problems. It can cause bad problems very quickly if not treated," added Dr. Boyd.
Sheryl Pfluger, the director of marketing and business development with SACMC, added, "The Si was great for GYN and URO procedures to be done in a more minimally invasive fashion resulting in shorter hospital stay, less blood loss, and less pain. San Angelo patients have been able to benefit from this at SACMC since 2013."
"However, the Xi development and application is for more complex procedures specifically Colorectal and Thoracic Specialties. This will now allow SACMC to add colorectal and thoracic procedures to the minimally invasive approach offerings for patients of the Concho Valley and San Angelo Community Medical Center."
Get more stories like this by
signing up for our daily newsletter, The LIVE! Daily
.