Newborns get Little Red Hats to Raise Awareness of Heart Defects
SAN ANGELO, TX -- Each baby born in San Angelo will receive a little red, knitted hat if Nancy Rink Johnson's Little Hats, Big Hearts program succeeds.  
Johnson has teamed up with the American Heart Association and San Angelo Community Medical Center to provide the hats to raise awareness of heart disease, the number one killer of Americans, and congenital heart defects, the most common type of birth defect.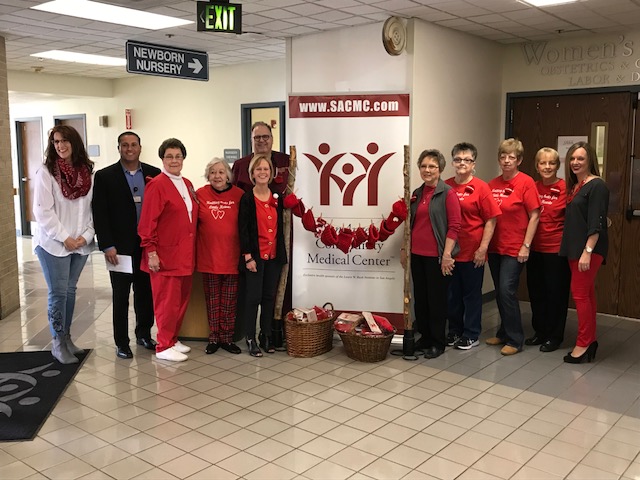 Johnson joined Dr. Michael Blanc, a cardiologist at SACMC and Jamie Muth, executive director of AHA Thursday afternoon at the hospital to begin distributing the hats.  
According to Johnson, Little Hats, Big Hearts is a nationwide effort of love to bring awareness to mothers about the most serious birth defects for babies.  The group's hats are now being distributed to hospitals in 20 cities in Texas.  The program has been ongoing for three years.     
Get more stories like this by
signing up for our daily newsletter, The LIVE! Daily
.