Blood Pressure Levels Change With New Hypertension Definitions
SAN ANGELO, TX – Many people are concerned about the new high blood pressure guidelines recently published by the American Heart Association and the American College of Cardiology.
So San Angelo Community Medical Center decided to help the public understand the guidelines and explain more about it by hosting a press conference today. 
"The new approach should be seen as a path toward better cardiac health rather than a cause for fear," according to Dr. Michael Blanc, medical director of San Angelo Community Medical Center's Heart and Vascular Center.
Under the old guidelines formulated in 2003, a normal blood pressure reading was less than 130/80. Under the new guidelines, that blood pressure is now considered Stage 1 Hypertension (High Blood Pressure) Disease.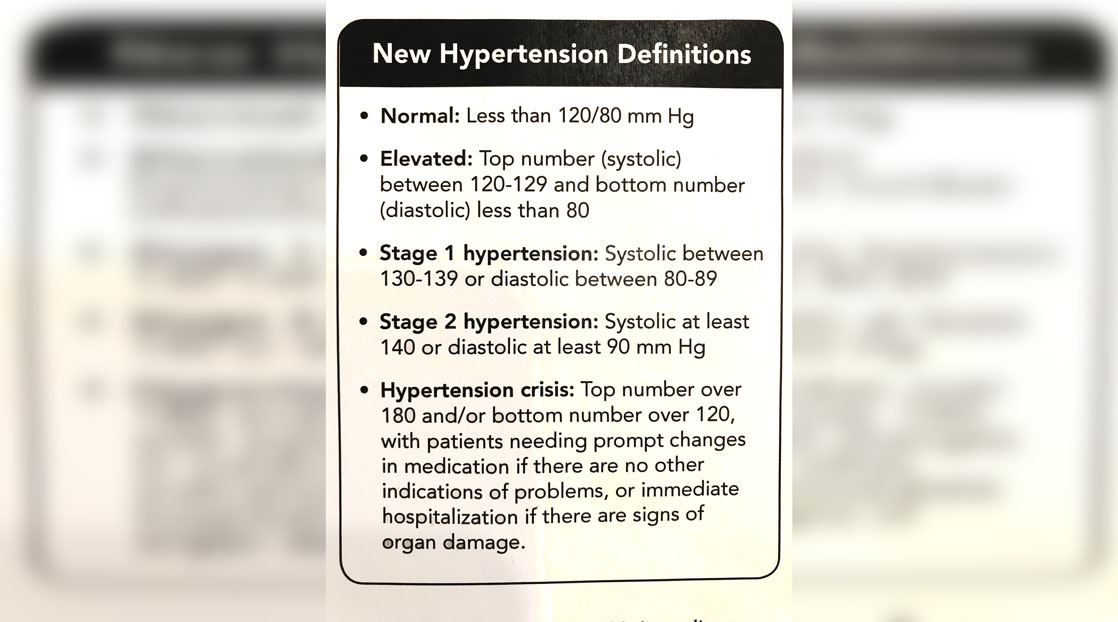 "The goal is to get the attention of the 130/80 group and have them focus more on lifestyle changes, diet, exercise, and relaxation techniques," Dr. Blanc said.
"In the past people in 130/80 group believed they have no hypertension problem. Research now shows that it is time to begin addressing hypertension. We want them to avoid having to address the problem with medications.
"For those already on blood pressure medicine, we may be more aggressive, but we also will stress the lifestyle changes and monitoring you cardiac health even more."
High blood pressure accounts for the second-largest cause of preventable heart disease and stroke-related death, second to smoking. Hypertension is called the "silent killer" because there are no obvious symptoms other than blood pressure readings.
"Heart attack and stroke are the biggest problems caused by hypertension," Dr. Blanc said. "But congenital heart failure and kidney disease are other issues. High blood pressure alone is the cause of one-third of kidney failures. Heart disease is the number one killer of Americans and the guidelines are aimed at reducing that number."
"Prevention is key," said Buddy Daniels, CEO of SACMC. "An ounce of prevention is worth a pound of cure." 
Get more stories like this by
signing up for our daily newsletter, The LIVE! Daily
.