HOLLYWOOD— A new trailer for a horror video game adaptation has been released online.
The cult hit video game "Five Nights at Freddy's" has dropped a new trailer that features Josh Hutcherson as the new security guard for a Chucky Cheese type pizza resturant called "Freddy Fazbear's Pizza". On the night shift, the animatronic creatures come to life and try to end his life.
The official synopsis for the film reads:
A troubled security guard begins working at Freddy Fazbear's Pizzeria. While spending his first night on the job, he realizes the late shift at Freddy's won't be so easy to make it through.
The film features Josh Hutcherson (Bridge to Terabithia, The Hunger Games franchise) as Mike Schmidt, the new security guard, Matthew Lillard (Scooby Doo, Scream) as William Afton, along with Elizabeth Lail, Piper Rubio, Kat Conner Sterling, Mary Stuart Masterson, Lucas Grant, and Jessica Blackmore.
"Five Nights at Freddy's" is directed by Emma Tammi, who is relatively new to the directed game and is produced by Jason Blum and his company Blumhouse Productions. Blum and his production company is responsible for recent films such as the rebooted Halloween franchise, The Black Phone, The Invisiable Man, The Hunt, and other horror flicks.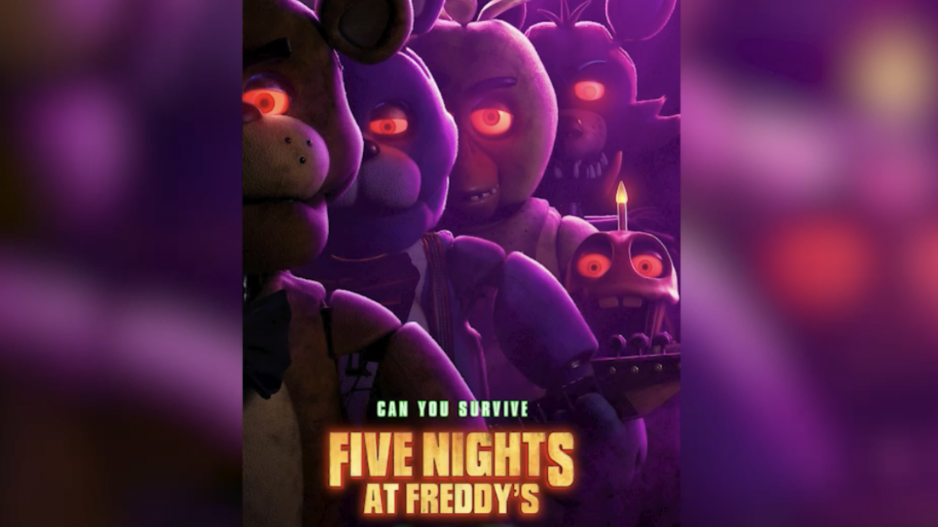 Adapting a video game has been tricky for production companies as they have been hit or miss. The obvious outlier is The Super Mario Bros. Movie, which made $1.3 billion and is also animated. The live actions movies, such as Mortal Kombat, Warcraft, Assassin's Creed, and Rampage have been hit or miss. Those also include fun, children movies like Sonic the Hedgehog, Sonic the Hedgehog 2, and Pokemon: Detective Pikachu, which blend animation with live action.
Five Nights at Freddy's is set to release in theaters and on Peacock on October 27, 2023.
Most Recent Videos