2nd Annual Comic Con Brings Geek Culture to San Angelo
SAN ANGELO, TX—The second annual Comic Con convention was in town last Friday and Saturday.  With many guests from popular anime shows such as Dragon Ball Z and others, vendors, cos-players and more, it shaped up to be a great event at the San Angelo Coliseum. Organized by Silvrfire Conventions, who host conventions across west Texas for the last three years, the San Angelo Comic Con event had a great second year.  One of the volunteers said their goal is to bring the experience to smaller areas so they don't have to travel to enjoy a convention.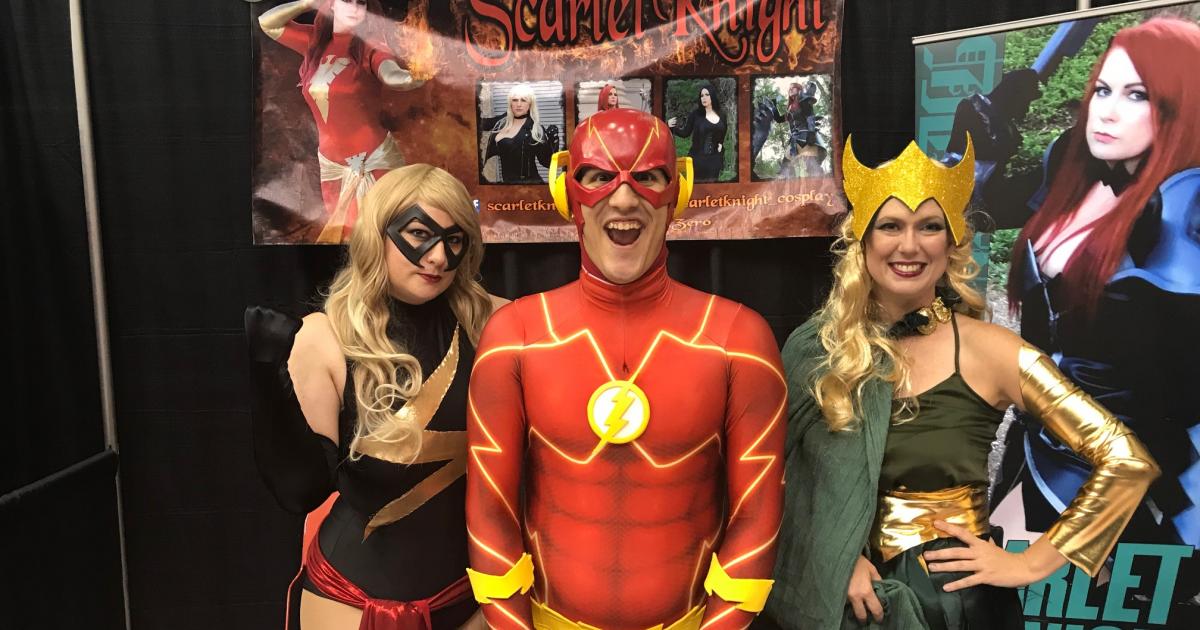 Above: At San Angelo Comic Con with professional "cosplayers."
As vendors set up from all over Texas and surrounding states, we spoke to a few of them.  Here are the top ten Booths to Visit at the San Angelo Comic Con at the Coliseum this weekend:
1. Cruz is a San Angelo Local who owns the Outer Rim, a comic store on Sherwood Way.  He carries comics, collectibles, manga, anime, gundam kits, funko pops, action figures and other pop culture items.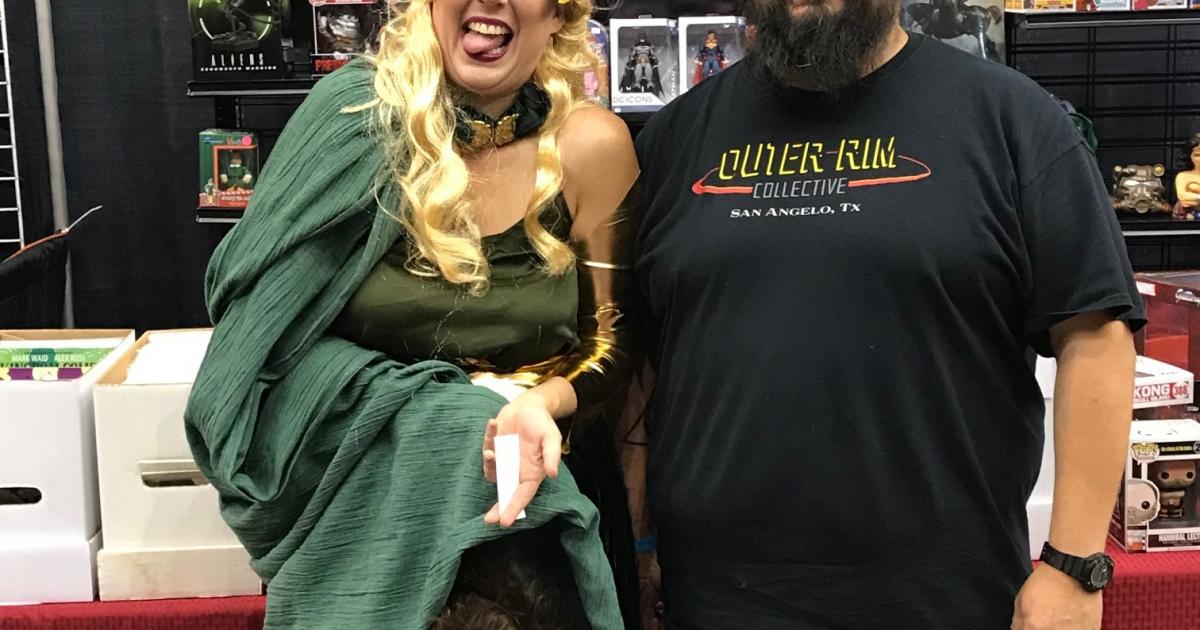 Above: At San Angelo Comic Con with Outer Rim.
2. Core and Jarrett came from Big Spring with Cool Man Collectibles and RSVP Entertainment with vintage collectibles, figurines and plush characters.
3. Jacob and Thomas came from Tulsa, Oklahoma and Mineral Wells for The Treasure Nest, Two Redneck Celts and Adventurers Emporium.  They describe their items as: "Celtic themed medieval booth what got taken over by steampunk and anime."
4. Bernie come from El Paso One More Level and Retro Games with vintage and retro collectibles.  He told me," It's my first time in San Angelo. It is part of Texas we are just one big family here."
5. Sarah, of Craftastic Studios, is from San Angelo and brought crochet, jewelry and paintings to the comic con.
6. Concho Valley Paranormal's Anthony and Dylan will be there demonstrating equipment they use and footage they have gathered in their search for the paranormal.
7. John and Craig don't talk a whole lot but have extremely unique art from their stores Dragon Design and Armbruster art.
8. Scott and Rick of Forgotten Treasures have a huge amount of comics, toys, collectibles, sci-fi, anime and militeria.  I have never seen such a giant grouping things I wish to hoard in one place.
9. Brian, McClain and Renee are part of CCP Comics and will have prints, hats and t-shirts.  Brian said," Come to the show and enjoy."
10. San Angelo's own One Perfect Party will have events, classes and costumed heroes and heroines throughout the event too!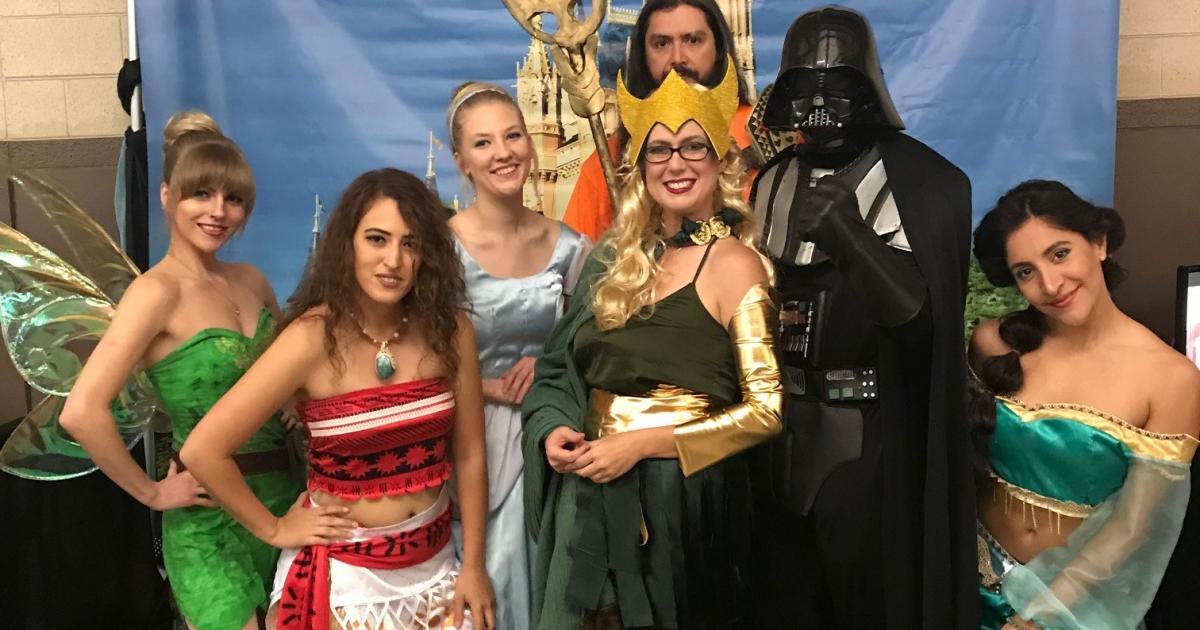 Above: At San Angelo Comic Con with One Perfect Party.
Get more stories like this by
signing up for our daily newsletter, The LIVE! Daily
.