SAN ANGELO, TX — Angelo State University has earned the prestigious Seal of Excelencia from the Excelencia in Education organization for demonstrating the use of data, practices, and leadership to develop programs and strategies that intentionally serve Latino students while serving all ASU students.
According to Excelencia in Education, the Seal of Excelencia recognizes institutions that are trendsetters for the transformation needed to accelerate Latino student success and meet the overall mission of higher education for all students. Angelo State is one of nine institutions in five states to earn the Seal of Excelencia in 2023 and one of three in Texas.
Only 39 institutions nationwide have earned the Seal of Excelencia since the program began in 2018. Combined, these institutions enroll over 15% of all Latino students and graduate 17% of all Latino graduates.
"The Angelo State campus community is proud to have earned the Seal of Excelencia, and believe it puts an exclamation point on our values-based culture that focuses on community and significance," said ASU President Ronnie Hawkins Jr. "To be one of only 39 institutions of higher education to receive the Seal of Excelencia is a distinction that accentuates our desire and efforts to be a positive force multiplier for 'changing family trees' by advancing Latino student success and meeting the Texas Higher Education Board's strategic plan to build a talent-strong Texas."
The Seal of Excelencia is not an award or ranking. It is an independent, rigorous, data-driven certification process to earn the Seal for a period of three years. Institutions must then be re-certified to retain the Seal of Excelencia.
"There is a real difference between colleges and universities that enroll Latino students and those that intentionally serve them," said Deborah Santiago, co-founder and CEO of Excelencia in Education. "Those that earn the Seal are trendsetters on a journey of transformation, showing what it takes to progressively increase positive outcomes for Latino, and all, students for others ready to meet the mission."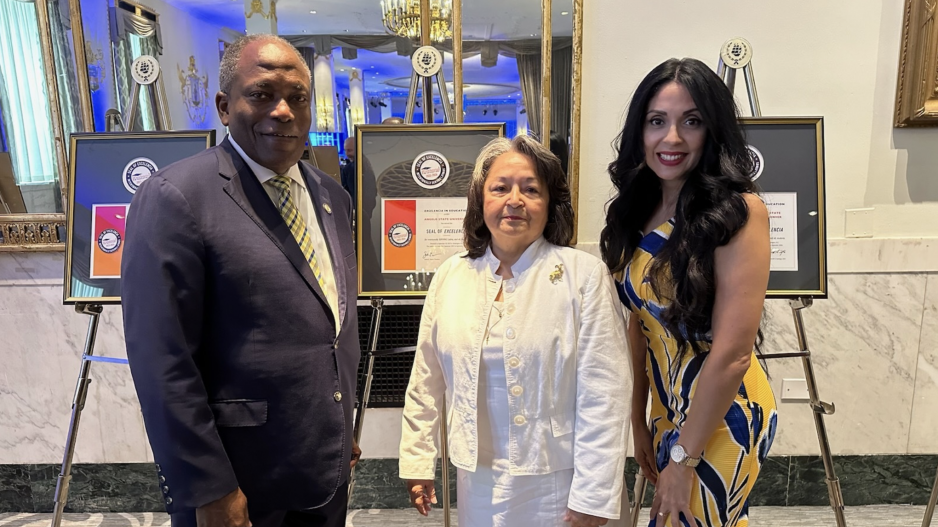 An institution earns the Seal of Excelencia by demonstrating alignment across the three core areas of data, practice, and leadership that shows:
Evidence of effectiveness and intentionality in institutional practices serving Latino students
Positive momentum for Latino student progress in their data
Dedication to transforming the institution into an environment where Latino students thrive
Strategies in leadership that clearly articulate institutional focus on advancing Latino student success
Angelo State's two-year Seal of Excelencia application process was completed through the combined efforts the university's top administrators and over 20 faculty and staff members in offices and divisions across the campus.
"College and university leaders who focus on student success generate momentum for the transformation of higher education," said Sarita Brown, co-founder and president of Excelencia in Education. "Excelencia is proud to make common cause with these leaders. Through our network, we support and catalyze institutions striving to engage and graduate more Latino students."
The Seal of Excelencia is also a significant credential that will further enhance ASU's status as a Hispanic Serving Institution (HSI), which could give ASU an advantage when competing for future federal grants to support programs and services that benefit all ASU students.
Additionally, ASU President Hawkins has become a member of Presidents for Latino Student Success, a component of the Excelencia in Action network that collaborates to leverage collective expertise and resources, foster partnerships, and amplify current efforts at the national level.
Most Recent Videos